Joe Root already planning next stage of England evolution after series win over India
Root also described Moeen Ali's performance as his best with the ball in an England shirt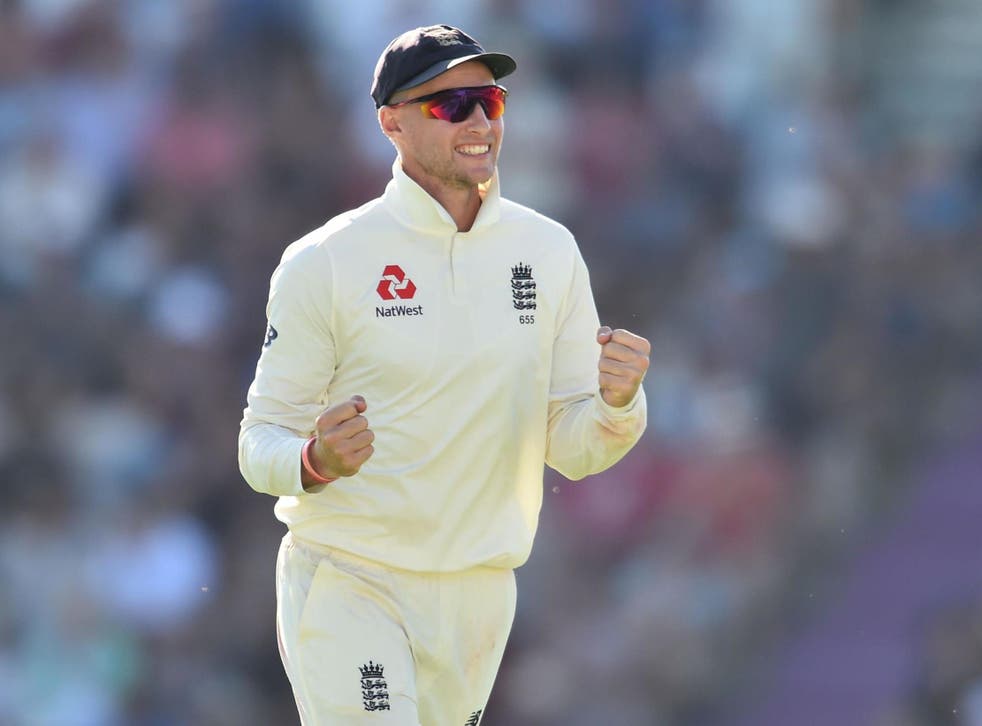 Joe Root has called on England to build on their series triumph against India, saying he has a "clear vision" for how he wants the side to evolve. England's 60-run victory in Southampton gave them an unassailable 3-1 lead with only next week's Test at The Oval remaining, and having finally stamped his mark on the team, Root described it as his most enjoyable win as captain.
Moeen Ali took the man-of-the-match award for his nine wickets in the match, and his recall to the Test side after seven months was one of a number of bold, successful calls that have strengthened Root's authority a year into the job. "I feel in control of things," he said. "I've got a clear vision of how I see us improving, so it's an exciting time. Hopefully it's a big step in the right direction for us."
Root described Moeen's performance as his best with the ball in an England shirt, and the Worcestershire all-rounder betrayed his emotions at the trophy presentation. "I missed Test cricket a lot," Moeen admitted. "Watching the guys at home, I really missed it. I needed a bit of a break, and it's great to come back and contribute to winning."
Moeen's match-winning display now gives Root and the selection panel another dilemma ahead of next week's fifth Test. He was promoted to No 3 in England's second innings, allowing Root to drop to his favoured position at No 4. But with Chris Woakes on the verge of a return and few obvious vacancies in the side, England now have the task of balancing their faltering batting while providing Root with the bowling variety he favours.
Dropping Adil Rashid, who has had a quiet series, would seem like the easiest option, but could backfire given the fact that Moeen clearly prefers operating as a second spinner. Stuart Broad and James Anderson would fiercely resist being rested. But Root seems likely to drop to No 4 in the short term at least, which suggests an unchanged team at The Oval is a strong possibility.
"There's things to discuss," Root said. "I've always favoured No 4; it's the place where I feel like I get the best out of myself. We want to make sure we're starting well with the bat, and that's going to continue to be a big focus for us as a team, but you've got to be realistic about the conditions we've been playing in."
India captain Virat Kohli said that the series had been a good deal closer than 3-1. "A series is not always defined by the scorecard," he said. "It might not look like it, but it's been a very close series. We could have gotten a bigger lead in the first innings, but apart from that, I don't think we did much wrong. England played better cricket than us."
Join our new commenting forum
Join thought-provoking conversations, follow other Independent readers and see their replies