Resurgent England dominate India on opening day of third Test
England (120-0) lead India (78 all-out) by 42 runs at the end of day one
Vithushan Ehantharajah
Sports Feature Writer
Thursday 26 August 2021 01:03 Comments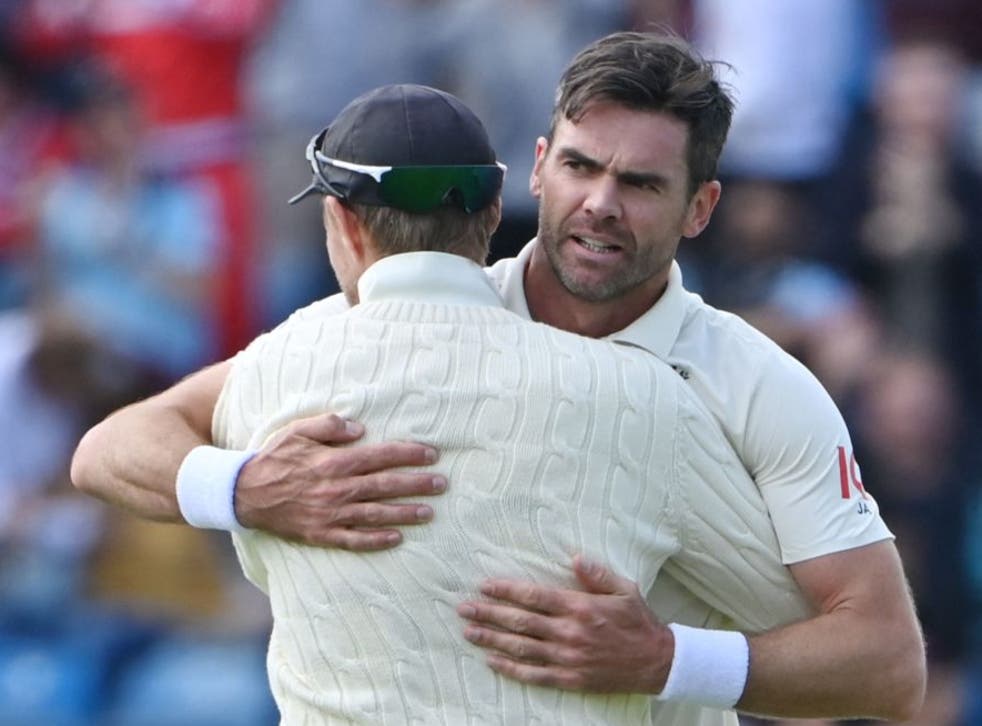 How typical of this English Test side and the inconsistency that courses through their veins that even the existential crises are fleeting.
After the People's Monday capitulation at Lord's, England's men responded with the kind of opening day performance at Headingley that flushes nine days of introspection in the gutter. The shamble boys of the second Test started the third rolling India over for 78 before matching that score for the loss of none and moving on to 120. A lead of 42, with 10 wickets and four days to come.
In a way, they almost bowled too well, Clive. Much like the events on this day two years ago, all who were at Headingley knew they were watching something that, probably, will never happen again.
In 2019, it was because it was evident we had witnessed something special: one-man miracle maker Ben Stokes adding an Ashes heist to his scrapbook in a way few others who ever played the game could. Here, on Wednesday, it was simply that a team devoid of Stokes and, just over a week ago, confidence, structure or any semblance of a plan, put together one of the most complete days in English Test history.
Certainly, the best since Boxing Day 2010, when Australia were rolled for 98 and England went to stumps on 157 for no loss. With unbeaten scores of 52 and 60, respectively, Rory Burns and Haseeb Hameed became the fifth pair of English openers to overtake their opponent's score when batting second.
Peculiarly, under overhead grey, Virat Kohli opted to bat first. For all the talk of bravado getting the better of England, there was a legitimate argument for him to hand the ball to Jasprit Bumrah et al and have at a reworked top order of Burns, Hameed and Dawid Malan. Instead, he gave it to the main protagonist who had something to prove, who also happens to be the greatest operator in conditions such as this.
It would not be an England-India series without talk of James Anderson's words. To who and where they are directed, when and how they are used. And of course, never really getting to the bottom of "what" was said. Nevertheless, as the walls closed in on Anderson in the period between Test matches, and with 1-0 lead to India hanging over the heads of him and his anxious teammates, he remained silent.
At least until the wicket of Kohli, when he roared into a jump, fists clenched to uppercut the air in unison. He'd kept schtum when his fifth ball of the match, and first to move away from KL Rahul, found an edge through to Jos Buttler. There were no utterances when he sent Cheteshwar Pujara back with a full delivery that arced in and seamed away, again snicking through to Buttler.
The same mode and the same catch would do for Kohli, though the ball was perhaps the best of the lot. Full enough to urge the India captain to play, though perhaps not with the force he offered. Good enough to leave the right-hander, sharp enough to find a sliver of willow as bat flashed by.
All three were picked up across 30 balls, part of an opening spell of eight overs, three for six, along with five maidens. And it speaks well of the rest that even with the number of absentees – Mark Wood being the latest – Anderson was not required to bowl again. Ironically, he did not want to bowl at all havingspent the morning convincing Joe Root to bat first if England won the toss.
Craig Overton, Wood's replacement, also notched three in the wicket column, with 14 runs conceded off his 10.4 overs. Two of those were members of the tail, which after India's second innings at Lord's, is nothing to diminish. But the first, of Rohit Sharma, was a prime cut, even if it did rely on batter error rather than bowler nous.
After 104 deliveries of watching five come and go, he went into a pull shot, aborted it but insisted on playing a wristy swot that should be saved for the tennis court. A plinked catch was offered to Ollie Robinson at mid-off and, as Sharma walked off, scoreboard reading 67 for six, the threat of a counterattack was nipped in the bud.
Sixty-seven for six quickly became 67 for nine: Overton bagging Mohammed Shami with his very next ball, then Sam Curran (two for 27) also going back-to-back to trap both Ravindra Jadeja and Bumrah in front of the stumps. Ollie Robinson, immaculate as ever, rounded off the team figures with two for 16. Only two India batters got above 10, no one above 20, with extras third top-scorer with 16.
You could argue it was the batting that was the most heartening. Few expected such a composed response with the bat, because, well, you've been watching, right? And yet, Burns and Hameed, but especially Hameed, strummed along with the abandon that this is just what they do.
A return to Test cricket ended with a first-ball duck and an unconvincing nine in the second innings for Hameed. But with some crisp late dabs, the odd drive and some of the quality defence English fans have been wistful about ever since that fresh-faced debut in 2016. Indeed, this half-century was a third overall and first since that 59 not out in Mohali that November, the last Test of his first stint.
He was dropped for the 10th boundary that took him past fifty. An edge raced to the fence away to the Rugby Stand End via the left hand of Sharma. Bumrah was the frustrated bowler. Even then, it would have "only" been 101 for one if it had been taken.
For Burns, this 13th score above fifty felt like reconfirmation of his worth. The last few months he has been lumped in with Dom Sibley: their unorthodox styles meaning their struggles with form have been assumed as one of the same. When really, what Burns has over Sibley, and many others with an orthodox manner, is his unwavering belief in his process and ability. He doubted it only for a moment when he pulled Mohammed Siraj and held his breath as the fielder out at deep square leg steadied himself. Turns out, he'd hit it well enough to carry it into the Western Terrace on the full for just his second six in Test cricket.
Fittingly, the final run of the day would come from an Indian overthrow, in keeping with the whole 82.4 overs that felt like a gift. Somehow, an England side out of sorts are not just in the ascendancy of this Test match, but the five matches as a whole. Days like these aren't just shaken off. They are usually series-defining. And England seem, somehow, to have it,
Register for free to continue reading
Registration is a free and easy way to support our truly independent journalism
By registering, you will also enjoy limited access to Premium articles, exclusive newsletters, commenting, and virtual events with our leading journalists
Already have an account? sign in
Join our new commenting forum
Join thought-provoking conversations, follow other Independent readers and see their replies