Jos Buttler surprised by Test recall but insists he will play for England in the way that best suits him
Buttler has played just six county championship matches since 2014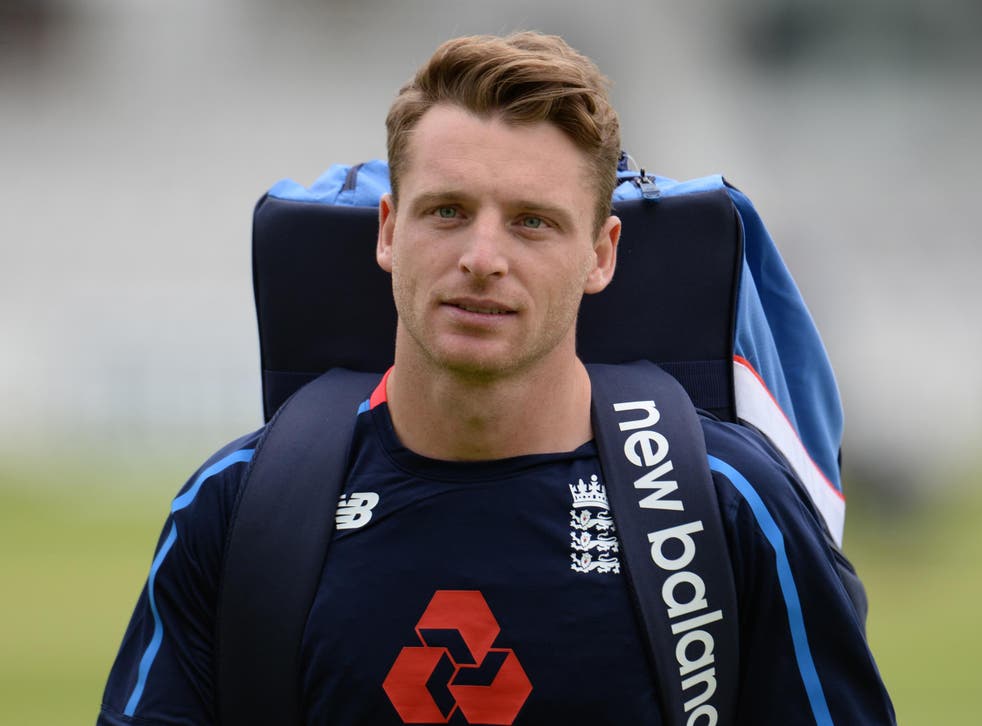 When England announced their squad for the first Test of the summer, there was one name that stood out – Jos Buttler.
New national selector Ed Smith had been expected to put his stamp on the squad and here it was, a man not only with no red ball cricket under his belt this season, but just six County Championship matches played since 2014.
Buttler though has shown in white ball cricket that he is capable of being no ordinary man, and returning from a similarly sparkling turn at this season's IPL, now he is ready to do the same with a red ball for England – even if he claims to be as shocked as anyone by his recall.
"It was quite a lot of a surprise, really," says Buttler speaking in the ECB's offices at Lord's. "It wasn't particularly on my radar as an immediate thought a couple of weeks ago, so it's a fantastic surprise and an incredible opportunity afforded to me. – it feels like another debut."
England Test squad

Show all 12
Test cricket and Buttler have of course already met, but have yet to share quite the same rapport that he has enjoyed in limited overs cricket, and many, Buttler perhaps included, thought he might never get the chance to improve on an average of 31.36 from 18 Tests.
"You always think maybe that race is run and will never happen again," he says. "It's not that you live with regrets but you definitely miss it. To get that call the overriding emotion was excitement. Turning up here on England duty to play a Test match is unbelievable, it's an awesome opportunity."
For all his white ball success and acclaim, Buttler believes that Test cricket is still the ultimate and "always will be for players of my generation", and, clearly determined to make a success of his second shot cites the example of Kevin Pietersen as a player who for all his white ball prowess was ultimately defined by his standout Test match innings.
Arriving on the back of some terrific knocks in the IPL, Buttler could scarcely be seeing the ball better at the moment, and will go into Thursday's Test further armed with the freedom to play his natural game.
"In the conversations I've had with the selector and the captain, [my instructions are] to play in the way people watch me play in white-ball games," says Buttler. "I'm not just going to go out there and try to slog, but I'm going to try to be positive and score runs, that's what the game is about, whatever fashion you do that in.
"There have been some great cricketers from all generations who've done it their own way and that's what's been asked of me really, to play in a way that suits me.
"For me it's about expressing myself, trusting my instincts and allowing that to flourish rather than fight it."
On paper Buttler's selection for England could have been much more divisive, held up by those who like to decry the current state of things as an example of the marginalisation of the county game or the growing menace of T20 cricket, and yet there has been very little real opposition to his recall.
It is testament to how freakish his talent has been in white ball cricket that even the hope that he can replicate it in Tests has all but silenced fans of a sport with one of the richest traditions of grumbling.
An unshackled Buttler batting at number seven is a fearsome prospect for any opposition, and with Pakistan the first in the firing line later this week, he is hoping in his own softly-spoken, understated way to provide some fireworks at Lord's.
"I'm pretty sure I won't be opening, trying to slog it in the first six overs but hopefully I can entertain."
Register for free to continue reading
Registration is a free and easy way to support our truly independent journalism
By registering, you will also enjoy limited access to Premium articles, exclusive newsletters, commenting, and virtual events with our leading journalists
Already have an account? sign in
Register for free to continue reading
Registration is a free and easy way to support our truly independent journalism
By registering, you will also enjoy limited access to Premium articles, exclusive newsletters, commenting, and virtual events with our leading journalists
Already have an account? sign in
Join our new commenting forum
Join thought-provoking conversations, follow other Independent readers and see their replies