England tour of South Africa cancelled after coronavirus outbreak
The one-day international series has now had three successive false starts following two positive tests in the in the English party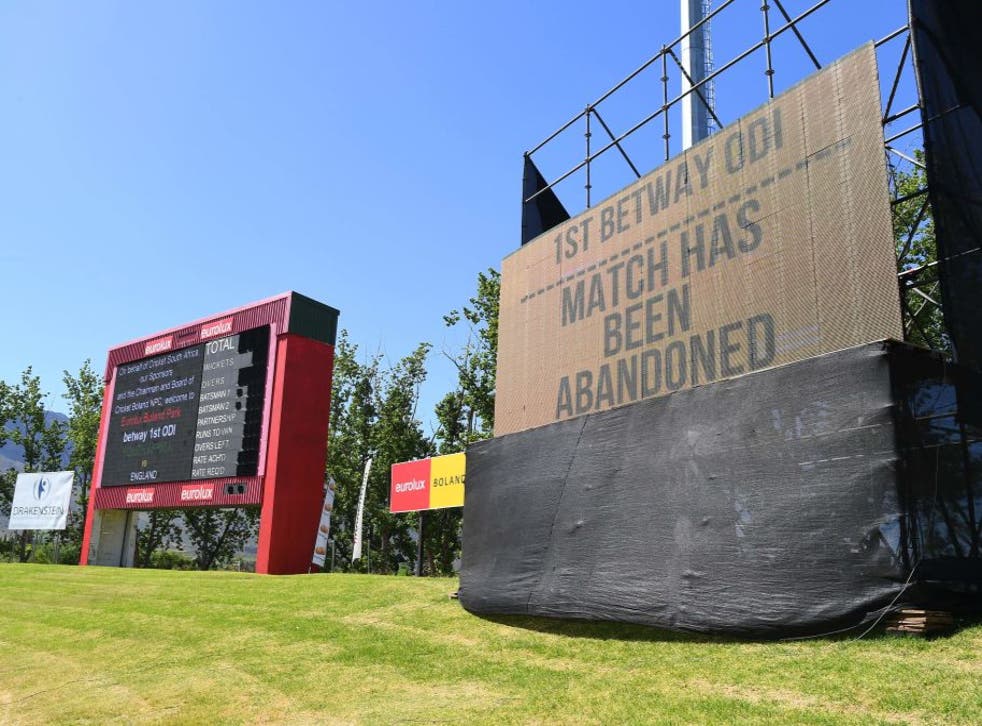 The ODI series between England and South Africa has now been officially called off after issues around Covid-19 became too great to overcome. Official confirmation of the abandonment on medical grounds came at 1:10pm GMT after a series of postponements and cancellations over the last three days.
A joint statement released by Cricket South Africa (CSA) and the England and Wales Cricket Board stated the decision was taken by the two boards "to ensure the mental and physical health and welfare of players from both teams." Both boards will work together to reschedule the series which is part of the ICC Cricket Men's Super League.
The first of three ODIs was originally scheduled for Friday before a third positive test for a Proteas player since England arrived into South Africa. Thus, the series opener was to be Sunday, with a view to playing on Monday and Wednesday to get all the matches in before England were due to depart on Thursday.
However, Sunday's match was then cancelled after two members of the touring party were positive for Covid-19 following testing on Saturday evening after two members of the Vineyard hotel staff, where both teams are staying, tested positive. It was then decided Monday's match would also not take place, with outside hope for matches on Tuesday and Wednesday. Alas, after discussions between the governing bodies, they came to the only responsible decision.
CSA Acting CEO, Kugandrie Govender said: "The concern over the mental health impact of recent events on all involved is not one that we as CSA or the ECB take lightly, and the decision to postpone the tour is the most responsible and reasonable course of action for us.
"I would like to thank the ECB for the continued positive relations, and we look forward to hosting the England men's team in the near future."
Tom Harrison, ECB Chief Executive Officer, said: "We have always maintained that the welfare of our players and management is paramount. We were concerned about the potential impact that recent developments might have on the wellbeing of the touring party, and so after consultation with Cricket South Africa, we have jointly made the decision to postpone the remaining matches in this Series, in the best interest of the players' welfare.
"I would like to thank Cricket South Africa for their support and understanding on this matter and look forward to working with them to identify a time when we can return to play these fixtures in the future."
While their original results were ratified by independent analysts - a statement from the ECB suggested they might be false positives - the pair, who have been quarantined in their rooms, were retested on Monday with results expected on Tuesday morning.
These will determine not only whether they will be able to fly on Thursday, but also have ramifications for the rest of the group. Should another positive result return, those infected and their close contacts will have to quarantine in South Africa for 10 days before returning to the UK. That could have ramifications for the members of England's 18-man touring squad who were due to fly to Australia to take up Big Bash League contracts, where they will need to isolate for a fortnight.
This is the second England series that has been postponed due to pandemic after the return early from a tour of Sri Lanka in March as Covid-19 began to spread across the world. As ever, it is a reminder that even with a vaccine in the offing, the virus is still ever-present.
It also shows how difficult bio-secure bubbles are to get right. Even with the blueprints of England's success over the summer, the Indian Premier League in the United Arab Emirates and the women's BBL in Australia, problems kept mounting in South Africa.
Each positive test eroded confidence in the bubble, that was already being tested by what the players believed were slack protocols around the hotel. Paranoia became an issue to contend with along with the angst of being confined to a restricted area. The toll off the back of a demanding schedule has been clear, with Tom Curran and Tom Banton pulling out of lucrative BBL gigs because they need a break from bubble life.
For Cricket South Africa, in dire financial trouble and administrative disarray, this is all a huge blow. They will face losses around £500,000 in broadcast revenue for each game cancelled. With Sri Lanka, Australia and Pakistan due for series this summer, they now need to go above and beyond to convince those boards that this blip was a one-off.
It is understood Cricket Australia are particular concerned by how things have played out over the last week, along with South Africa's rising infection rate
Join our new commenting forum
Join thought-provoking conversations, follow other Independent readers and see their replies