England and India must remind the world why Test cricket remains special
Exclusive interview: Bishan Bedi's bowling was a thing of beauty but the Indian great believes the battle for cricket's future has turned ugly
Rich Edwards
Monday 23 July 2018 14:38 Comments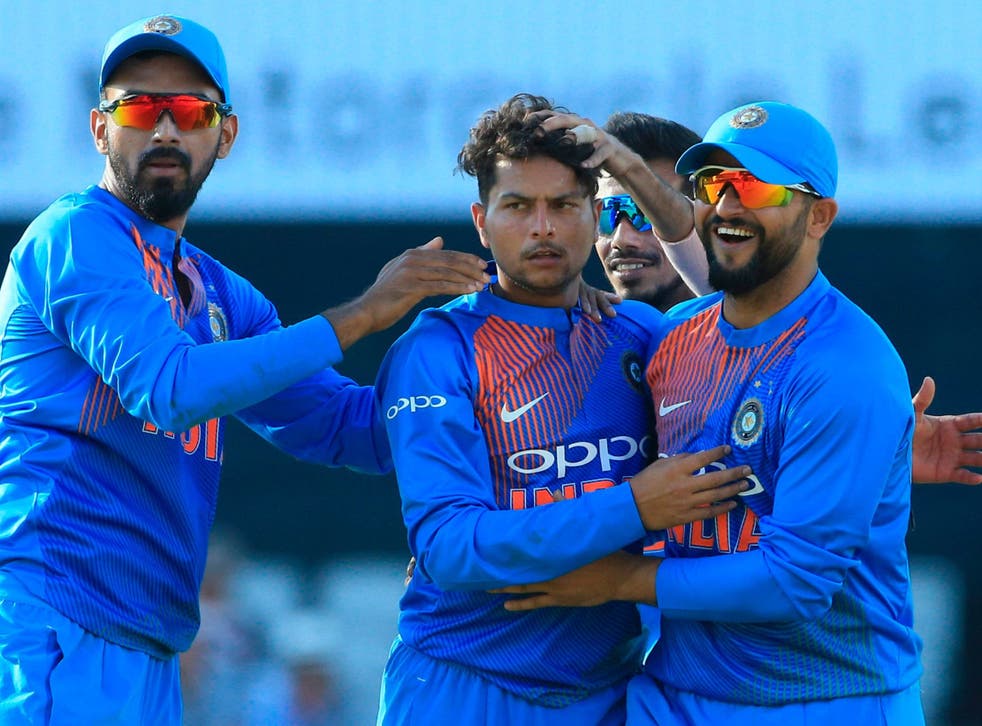 Bishan Bedi's bowling was a thing of beauty but now the Indian great believes that the battle for cricket's future has turned ugly.
The former off-spinner, who played 67 Tests for his country between 1967 and 1979, is, though, confident that England's series against India can go a long way to ensuring that Test cricket survives. For the time being at least.
"My philosophy is simple," he tells The Independent. "I hope for the best but I'm also prepared for the worst. I hope and wish that Test cricket doesn't die while I'm still alive. It must flourish, it has to flourish to keep cricket alive. What are we looking for? The game of cricket must not lose out on its character.
"Can you imagine any other sport doing what cricket has done? People don't have time to play golf so they cut it down from 18 holes to three holes. It wouldn't happen. It wouldn't happen in football either. Or any other sport.
"The basic character of cricket is that it's played leisurely over five days – not bloody 20 overs or 100 balls, which is even more ridiculous. We need England and India to remind the world just why Test cricket is so special."
The five Test series, which is crammed into six weeks, will unashamedly be played over five days, although the never-ending heatwave – which has made this the driest summer since 1961 – means England will have to be at their best to ensure that that time is maximised.
Ravi Ashwin and Kuldeep Yadav will be relishing the opportunity to bowl on dustbowls against a side that has proved itself vulnerable against top class spin bowling in the past.
Yadav's form in the T20 and ODI series provided England's batsmen a huge headache and now Bedi can't wait to see if he can transfer his form from the shortest format to cricket's longest.
"He has been quite a revelation – I've enjoyed watching him," says Bedi. "A few of the batsmen, particularly Joe Root, looked as though they had found him out by the end of the one-day series.
"But my contention has always been that we have to preserve this kid (Yadav). He has to preserved for the longest form of the game. I'm not very enthused by him in T20 and one-day cricket – he has done well, but he must be preserved for the longest version, which is Test cricket.
"He enjoys his craft and he's able to transport the fun and enjoyment that he shows to the spectators. That's perhaps his valuable attribute. I like to think that he has come along at just the right time, not just for spin bowling in India but spin bowling everywhere.
"England has had a very beautiful dry summer so far and although that must surely be due to change, all the Indians will hope that it stay like it has been. But you can't trust the English weather. If the clouds come and the rain arrives then the Indian's will have to dig a little bit deeper."
Kuldeep's left-arm wrist spin is something that very few English batsman will have come across before and although Root, Jos Buttler and Jonny Bairstow have already had a sighter of him, the rest will have to embark on a crash course when they meet up in Birmingham before the first Test.
"Kuldeep is different, he's a very, very special variety of spinner – the sort we don't see very often," says Bedi. "The last one we saw do it really well was Sir Garfield Sobers and he wasn't too sure about it either. He would end up as an orthodox spinner or a left-arm quick, which shows you not just what an amazing talent he was but also just how hard it is to bowl."
Kuldeep's appearance adds some additional spice to a Test series that England desperately need to win in order to restore the pride that was severely dented in Australia this winter. A series defeat to New Zealand and a draw against Pakistan earlier in the summer have hardly lifted the spirits.
That said, Bedi believes that this series is about far more than winners and losers.
"This Test series is hugely important," he says. "I think it's really important that this series becomes like the Ashes and captures the imagination in both India and England.
"We need full stadiums and we need some great cricket. It's an onerous responsibility to ensure that these cricketers to help keep Test cricket alive."
Register for free to continue reading
Registration is a free and easy way to support our truly independent journalism
By registering, you will also enjoy limited access to Premium articles, exclusive newsletters, commenting, and virtual events with our leading journalists
Already have an account? sign in
Join our new commenting forum
Join thought-provoking conversations, follow other Independent readers and see their replies