England vs New Zealand second Test: Regain the Ashes? Of course we can, says Alastair Cook
'There are reasons to be positive - we have players with a big future,' claims captain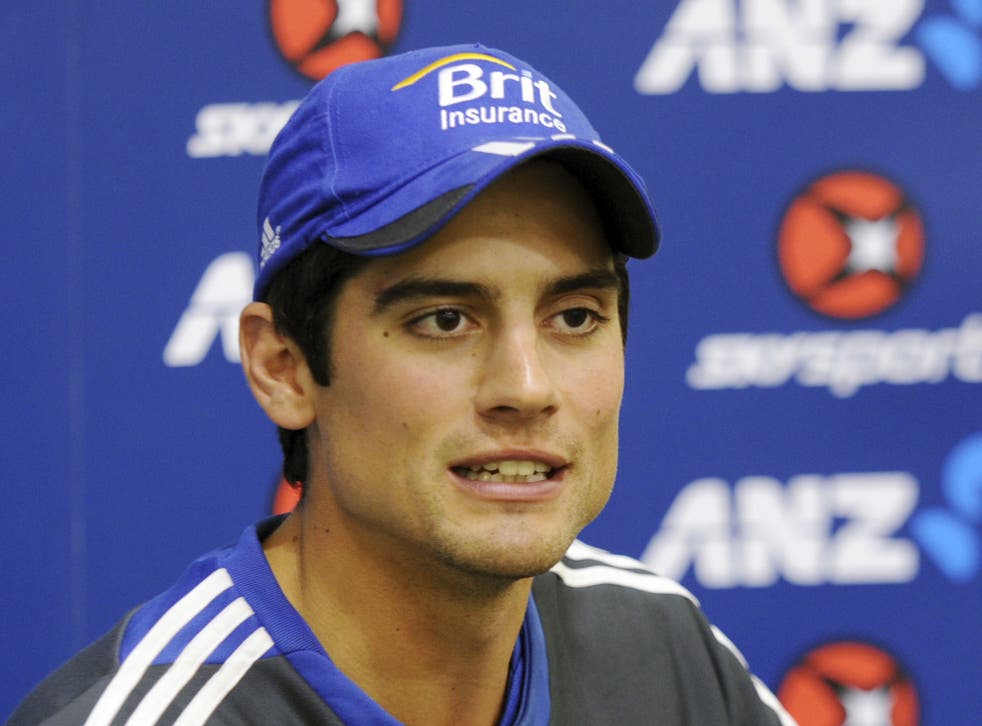 Alastair Cook is confident England can upset the odds and regain the Ashes despite winning just one Test series since they last faced Australia in home conditions.
England's preparation for the first Investec Test in Cardiff, which starts on 8 July, was hardly ideal. New Zealand's 199-run win at Headingley yesterday squared the two-match duel and means England have prevailed in just one of their last five series.
Yet Cook still has faith that his inexperienced side can overcome Australia. The England captain said: "Do I believe we can do it? Yes. We have to make that step forward as a side and quickly.
"I believe there are reasons to be positive. I know that's a sportsman's cliché but we have seen the emergence of some cricketers with a big future. Mark Wood bowled quickly, Ben Stokes has taken a step forward and Adam Lyth scored his first Test hundred on his home ground.
"We have struggled with consistency over the past year or so. We have played some good Test cricket in patches, but not in others. To win a series or a match you need to win those crucial moments.
"We had chances in this match. We took two early wickets and then we were 177 without loss and 215 for 1. There was a difficult period after that with the new ball and in tough conditions, but those are the periods you need to scrape through. Is it due to a lack of experience? Possibly.
"When you have been together for a while as a side, you have seasoned professionals who stand up at tough moments. There are those crucial times when you find a way to get through."
Cook's opinion of England's Ashes prospects was supported by New Zealand captain Brendon McCullum, who led his team to their first Test victory in this country since 1999. He said: "England are going pretty well and there is certainly not much between our two teams. In their own conditions, England are very good. They have England's top Test run-scorer [Cook] and leading wicket-taker [Jimmy Anderson], and there are other quality players in their set-up. I'm sure it will be a great series."
Though there were promising performances throughout the series – notably from Stokes, Wood and Joe Root – England have flaws in their make-up as they look ahead to the Ashes. The bowling attack has not always been consistent in line or length, catches have been dropped and Gary Ballance and Ian Bell, who bat at three and four respectively, are out of form.
Neither man made a score of note against New Zealand and must now attempt to rediscover their touch for their counties. Cook admitted: "They have not scored as many runs as they would have liked. They have five weeks to go away and find a bit of form in county cricket."
Register for free to continue reading
Registration is a free and easy way to support our truly independent journalism
By registering, you will also enjoy limited access to Premium articles, exclusive newsletters, commenting, and virtual events with our leading journalists
Already have an account? sign in
Register for free to continue reading
Registration is a free and easy way to support our truly independent journalism
By registering, you will also enjoy limited access to Premium articles, exclusive newsletters, commenting, and virtual events with our leading journalists
Already have an account? sign in
Join our new commenting forum
Join thought-provoking conversations, follow other Independent readers and see their replies