'Big Ben' vs 'the Universe Boss' is enough to sell this ODI series alone
Ben Stokes against Chris Gayle will provide a fascinating sub-plot to the five-match series between England and the West Indies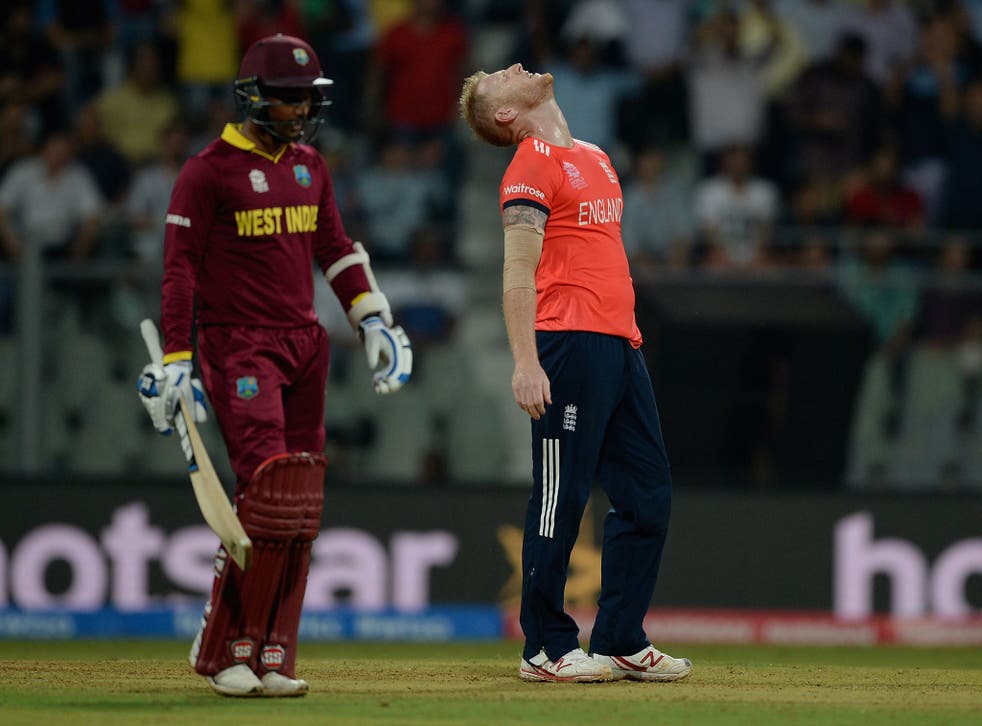 A one-day series between England and the ninth-ranked team in the world five weeks into the football season was always going to be a hard sell.
However, at least the presence of two of the game's biggest superstars in Ben Stokes and Chris Gayle should provide something to keep people interested.
Big Ben versus the Universe Boss, as West Indies' returning batting force likes to call himself, will provide a fascinating sub-plot to this five-match series.
England had started the summer in one-day mode way back on May 5 when they took on Ireland in Bristol.
That was the precursor to England's bid for glory in the Champions Trophy, which ended with a shock semi-final defeat by eventual winners Pakistan in Cardiff.
If that tournament was a dress rehearsal for the home World Cup in 2019, England at least learned that their progress in 50-over cricket is not as far along as they would have hoped.
Still, they are in a far better position now than they were at the end of the last World Cup two-and-a-half years ago.
Gayle has not played a one-day international since then and his return to the West Indies team in Manchester will add a layer of intrigue to proceedings.
The 37-year-old certainly whetted the appetite for what is to come by hitting 40 from 21 balls in his team's T20 win against England at Durham on Saturday night.
West Indies will provide England with a tougher test than they faced in the Caribbean back in February and March, when Eoin Morgan's team swept the series 3-0.
However, there is the added danger that Stokes might land himself in hot water with the authorities again and pick up a ban for the first Ashes Test at the Gabba in November.
The Durham all-rounder is walking a disciplinary tightrope having picked up a third demerit point for swearing during the recent Test series against West Indies.
One more will see the 26-year-old banned for either two ODIs or a Test. If any offence occurs during the first three matches of this series then Stokes would be clear for the Ashes. Anything after that and he would be out of the Brisbane Test.
England then might regret picking Stokes, especially with the long-running grudge between the England star and Marlon Samuels set to be resumed. Samuels, like Gayle, has been recalled to the West Indies set-up after ending a long-running feud with his board.
His ongoing feud with Stokes, though, shows no signs of abating.
The pair first clashed in 2015 when Samuels saluted Stokes as he was walking off following a dismissal during the Grenada Test. The bad blood continued into the 2016 World T20 final in India, when Stokes, who conceded four successive sixes in the final over during England's agonising defeat, accused the Jamaican of "lacking respect".
Samuels, speaking earlier this month, ratcheted up tensions further by saying of Stokes: "He should stay on the boundary when I'm batting. He wanted to take me on a couple of years ago. He started something and I told him he better be prepared to finish it.
"But I saw him during the IPL this year and he didn't say anything. I hope he can continue on that path. If not, I have things in place."
However, Morgan has played down fears of any clash between the pair, saying: "I've no worries at all. I want Ben to be himself and I want him to get into the contest of a game.
"It is part and parcel of his character and it is part and parcel of getting the best out of Ben Stokes. The more he has played the more he has matured as a cricketer so we have no worry at all."
Yet there is no way Morgan can downplay the importance of Stokes, who has enjoyed a superb summer after a stellar debut year in the Indian Premier League following his £1.7m move to Rising Pune Supergiant.
After being named man of the tournament in the IPL, Stokes hit a match-winning century against Australia during the Champions Trophy, two more in seven Tests and also claimed career-best Test bowling figures of six for 22 in the series finale against West Indies at Lord's earlier this month.
"Ben is absolutely huge," said Morgan. "It's almost like having an extra out-and-out seam bowler particularly after the way he played at Lord's. His confidence is high at the minute."
There is an opportunity in this series, too, for Jonny Bairstow after Morgan confirmed the Yorkshireman would continue to open ahead of Jason Roy, who he replaced for the Champions Trophy semi-final.
"Jonny has been waiting for an opportunity like this and Jason has been out of form," said Morgan. "We feel this is an appropriate time to make the change and like everyone we try to give them as big a run as we can to try and build confidence. But we feel the selection of Jonny is justified - he is a fantastic player and this is an opportunity for him to make it his own."
Join our new commenting forum
Join thought-provoking conversations, follow other Independent readers and see their replies