Evergreen Smith ready for third England scalp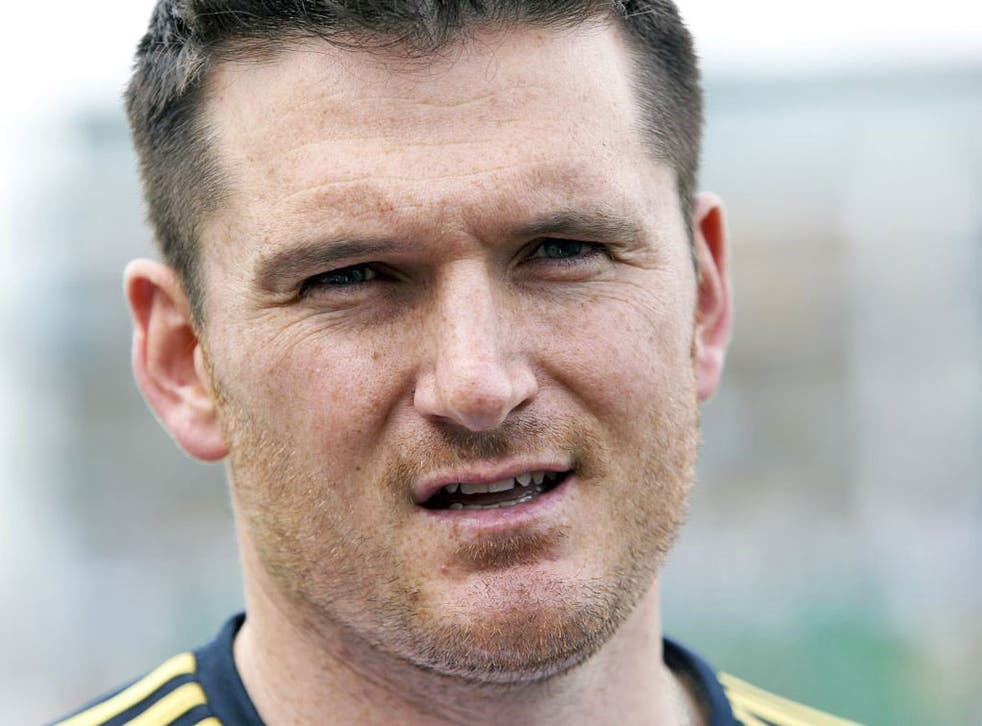 Captains come and captains go. But Graeme Smith of South Africa seems to plough forever onward and upward. By the end of the series against England which begins at The Oval on Thursday, he will be the most enduring captain in Test history.
His remarkable record as leader will have been extended to 94 matches, one ahead of Allan Border of Australia. It is unlikely on this tour that Smith will complete a hat-trick of persuading England captains to resign but nobody should be entirely sure. He has already seen off two of England's toughest operators.
On Smith's first tour of this country, when he was 22 and new to the job, Nasser Hussain resigned one match into the series. Five years later, Michael Vaughan left in a veil of tears after the defeat at Edgbaston and never played another Test.
In nine years, Smith has missed only four of South Africa's Test matches. At The Oval, he will be playing his 100th in all and only in the first eight has he not been captain.
According to the former fast bowler, Shaun Pollock, with whom Smith played in 43 Tests, he is not going anywhere yet. "No doubt he'll go on beyond this tour," Pollock said. "They go to Australia after this and I wouldn't see any change for him until the end of that if he decided to go. But I don't think there's a reason for him to stand down, he's done a good job, he's very secure and is more than holding down his place in the side as a batsman so there's no reason for him to want to."
Should he want them, Smith has probably bought himself a few more series by having given up the one-day captaincy after the 2011 World Cup. He led South Africa in 150 ODIs and is still only 31. When the final match of this series is played at Lord's he will be a few weeks younger than Andrew Strauss was when first leading England as their officially appointed Test captain.
"I think being Test captain and one-day captain, there's a lot to do," said Pollock who had experience of both. "But the fact AB De Villiers is now the one-day captain obviously allows you to concentrate all your efforts on doing the Test job and I think he'll be raring to go. I think he'll be more motivated as a Test captain at the moment to make sure he performs well and the team's going in the right direction. I don't think it should be a problem."
Of course, there is always the prospect that Smith could find the boot on the other foot, so to speak. If England were to prevail in the three-match series and prevent South Africa from taking over the No 1 spot in the Test rankings, Smith might kick himself out.
Pollock said: "I don't know, maybe. I don't know what's going on behind the scenes but from what I see from the outside Gary Kirsten, the coach, and Andrew Hudson, the convenor of selectors, are very level-headed people to have in charge [of] making those kind of decisions.
"I don't think their hand would be forced to make a decision just because of a certain result in a series. Graeme's done a good job, they're a very settled unit and I wouldn't see the need for them to change. I don't think he'd be worried about that at all and I don't think the outcome of this series will determine whether he stays on or not."
Smith's record, rightly or wrongly, includes one match as captain of the World XI in the ill-conceived, so-called Test against Australia in 2005. He has a batting average as captain of 49.25, which is more than adequate, though he will doubtless be striving to join the 21 players who led their country in at least 20 Tests and averaged above 50.
Smith is scheduled to give his series briefing at The Oval tomorrow. He will be interrogated closely about both his own future and, more mischievously, that of Strauss.
Shaun Pollock is commentating for Sky Sports during an unrivalled summer of live cricket available on TV, online, mobile and tablet devices via Sky Go.
Register for free to continue reading
Registration is a free and easy way to support our truly independent journalism
By registering, you will also enjoy limited access to Premium articles, exclusive newsletters, commenting, and virtual events with our leading journalists
Already have an account? sign in
Register for free to continue reading
Registration is a free and easy way to support our truly independent journalism
By registering, you will also enjoy limited access to Premium articles, exclusive newsletters, commenting, and virtual events with our leading journalists
Already have an account? sign in
Join our new commenting forum
Join thought-provoking conversations, follow other Independent readers and see their replies