Fringe players can make Twenty20 says Collingwood
Fringe players can make Twenty20 says Collingwood

Show all 1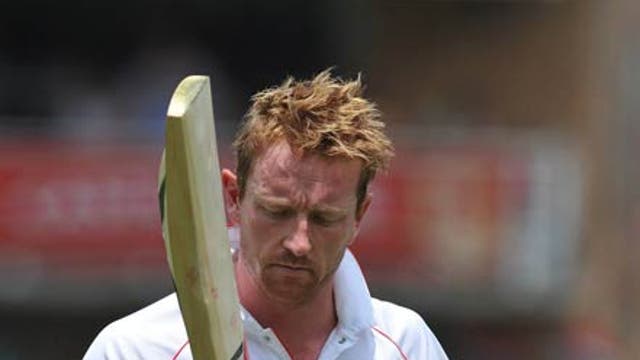 England's Twenty20 captain Paul Collingwood has called on fringe players to stake their claim for a place at the World Twenty20.
Collingwood is leading the side in Dubai this week where they will play a warm-up match against England Lions before two meetings with world champions Pakistan.
With time so short between tournaments, those players who are in the UAE would appear to be firm favourites to make the trip to the Caribbean at the end of April.
But Collingwood has said others may yet force their way in.
Ravi Bopara, Dimitri Mascarenhas and Owais Shah all have Indian Premier League contracts but are not part of the current squad and Collingwood believes the selectors will consider all options.
"There's going to be people from outside this squad who will get opportunities," he said.
"There is the IPL going on before the Twenty20 World Cup and that will give a few players who are going out there a chance to be successful and put their name forward.
"We have a nucleus of a squad here and they are players who've done well in the one-day format of the game. We want to push them forward in the Twenty20 format but that is not to close the door on other players.
"We're getting closer and closer but we're not there yet."
Collingwood also called for an agreement over the participation of county sides in this year's Champions League after expressing his disappointment at the limited Twenty20 opportunities available to English players.
IPL commissioner Lalit Modi announced the dates for this year's lucrative club tournament last week but was quickly drawn into a row with the England and Wales Cricket Board as the itinerary clashed with the end of the domestic season, as well as England's one-day series with Pakistan.
Modi responded by calling for the ECB to make a "minor adjustment" to their season, but neither side appears willing to budge.
If that impasse continues it would seem to rule county sides out of a competition that boasts a winners' cheque of around US dollars 2.5million.
For Collingwood, the situation is symptomatic of the problems his players have in joining in with the global Twenty20 phenomenon.
"It would be ideal to get as many English players in the IPL and the Champions League as possible, especially for me as the Twenty20 captain," he said.
"But the way our schedules are because we're the only northern hemisphere team, we are going to miss parts of the IPL here and there. That is a shame because ideally we'd be there all of the time.
"We do seem to be a team that, I wouldn't say get picked on, but we are missing out on a fair bit.
"It is disappointing not to be able to play in the Champions League. Not just from a personal point of view but for the counties. They won't get the chance to play in it because of the domestic season.
"Hopefully the hierarchy and the authorities get their heads together and turn it around somehow if they can."
Join our new commenting forum
Join thought-provoking conversations, follow other Independent readers and see their replies