Graeme Smith retires: Brilliant but peculiar 'Biff' bows out at the right time
South Africa's unorthodox captain has done superbly to lead his team for over 100 Tests but his eye, and possibly his nerve, have gone
Paul Martin
Wednesday 05 March 2014 00:39 Comments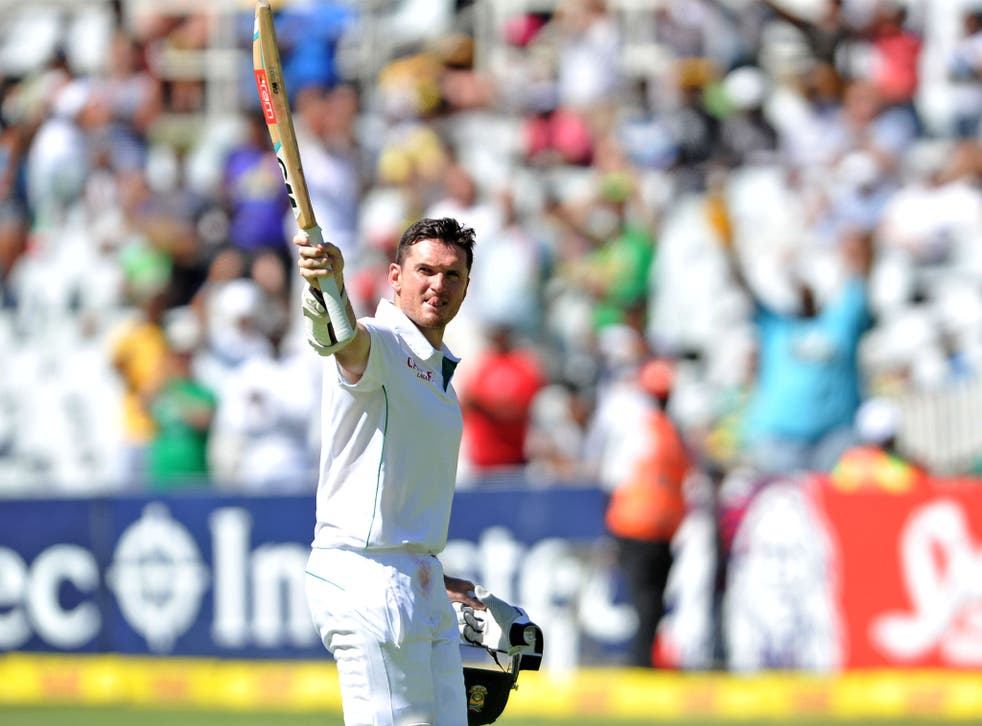 When the chairman of selectors phoned Graeme Smith to offer him the job as South African captain – only a year into his international career – the 22-year-old says he spent the next 10 minutes parked on the side of the road, his heart pounding. He was to take over the reins from Shaun Pollock, South Africa's paceman who had miscalculated his country out of the 2003 World Cup in front of disbelieving home fans.
"I was very proud but extremely nervous and fearful about what lay ahead," Smith said much later.
Not only was he inexperienced on the field, Smith hardly seemed subtle enough to handle the complexities of sporting leadership in post-apartheid South Africa. He was under pressure to lead a national cricket team with the politically correct mix of races. There were demands to include more non-white players while some, in Smith's view, did not merit selection. There were outbreaks of maladmistration and allegations of corruption inside South African cricket itself. And Smith also had to deal with international cricket politics, made toxic by sub-continental dominance that has made South Africa suffer some strangely parsimonious Test allocations.
Given the cricketing and political pressures he has faced it is remarkable that, during the 2012 winning tour of England, Smith could celebrate leading his country a world record 100 times in Test matches. While winning in England he also achieved his most driving ambition: for his country to become the top Test nation. He has also scored by far the most runs of any player while a Test captain.
On his first major tour as captain, Smith batted brilliantly, scoring two double-tons – 277 and 259 sandwiched between an 85 – in the first two Tests against England. Due to his grinding determination Smith also has an astonishing Test average in the pitch-deteriorating fourth innings of 51.96, with his 154 not out at Edgbaston to win the third Test against England in 2008 being one of his four last-innings centuries.
His bludgeoning determination also emerged when his team needed to beat Australia in a one-dayer after the Aussies had hit a world record score. Smith smashed 90 runs off 58 balls and his side overtook a seemingly impossible 434 with one wicket remaining.
Yet despite his early batting successes, Smith says it took him five years before he became at ease with the job of captain. He had needed that time to adjust his arrogant public demeanour, which he admits hid an inner insecurity.
Part of this stemmed from his peculiarly cramped bottom-handed batting style which gained him the nickname, coined by a team-mate, Biff. It is derived from the Afrikaans word biffel for a buffalo – a creature that looks ungainly but is frightening. Now he uses it as his hashtag.
For most of his Test career he averaged over 50, until an ankle injury and then the last two series where he has struggled horribly. In the current three-Test series against Australia he scored just 45 runs for an abject average of 7.5 – dismissed four times by the pace of Mitchell Johnson off 13 balls, making him a Johnson victim nine times in 10 Tests.
The former South Africa and Nottinghamshire captain Clive Rice says Smith's retirement came not a moment too soon. His technical inadequacies – especially facing left-arm pace – have been magnified by the ageing process, Rice told The Independent.
Rice also believes Smith has lost his nerve as a leader. As evidence he points to Smith "choking" as he paced up and down the dressing-room when South Africa needed just 16 runs to beat India last December in a fourth-innings chase that would have been by far a world record. Smith's batsmen blocked the remaining 18 balls before Dale Steyn slammed a final-ball six in frustration, leaving South Africa eight runs short of their target of 458 with three wickets in hand.
"It was deeply disappointing," says Rice, "and by no means the first time Smith and his team have choked." Smith made the bizarre excuse that he had left it to the two batsmen on the pitch to decide whether to chase the runs. If so it was a "terrible dereliction of the duty of a captain – which Aussie leader would have chickened out like that?" Rice asked.
A previous example was when Smith led his country, the favourites, to defeat against New Zealand in the 2011 World Cup. After this, Smith was deposed as the one-day team's leader. He exacerbated things by not coming home with his team, choosing to holiday in Ireland with his new Irish wife. He says the furore – and the fact that he was booed from then on at every game back home – meant "my own self-esteem and self-confidence really took a whack," he later said.
Yet he fought back, letting his bat do the talking with a match-winning Test century against Australia in Cape Town. "I've been proud of the way I am able to consistently perform in my own game," he said.
Rumblings about his time being up after the India run-chase "choke" were held at bay by an easy win in the second Test. But his role as leader was sure to be under scrutiny following the near-certain series defeat against Australia.
Smith's future is not clear. Playing lucratively for Surrey, he can use his Irish dual citizenship as a passport to "local player" status, so elongating his first-class career. His ambition was to play in a limited-overs World Cup again. That dream has died – or has it? In four years' time he could qualify to play in a World Cup again – for Ireland. It is unlikely. But international cricket is a strange game, and Biff was a peculiar – if memorable – practitioner of it.
Super Smith: Captain in numbers
Graeme Smith played the most international Tests as captain (109), scored the most runs as captain (8,656), as well as boasting statistics to challenge the very best:
South Africa Test record
Matches 117
Innings 203
Runs 9,257
Best 277
Average 48.72
100s 27
50s 38
Register for free to continue reading
Registration is a free and easy way to support our truly independent journalism
By registering, you will also enjoy limited access to Premium articles, exclusive newsletters, commenting, and virtual events with our leading journalists
Already have an account? sign in
Join our new commenting forum
Join thought-provoking conversations, follow other Independent readers and see their replies