Henry Blofeld: Kevin Pietersen affair 'a case of leopards and spots'
Archie Bland
Saturday 15 February 2014 00:58 Comments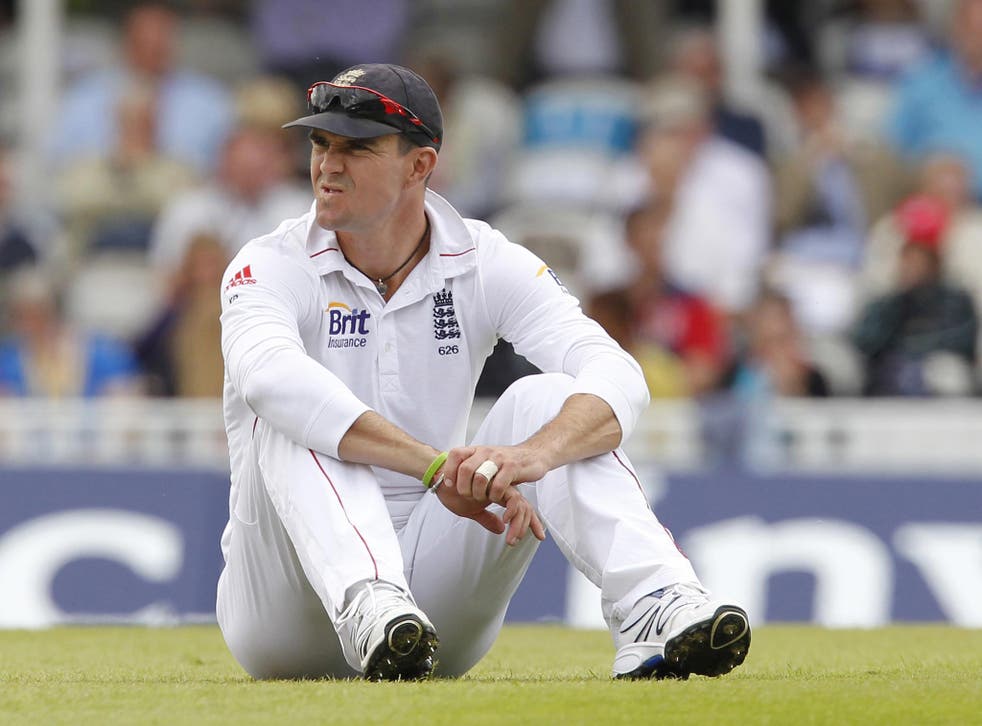 When a newspaper interview features unpunctuality, it is usually on the part of the talent. Not this time. I am supposed to be interviewing Henry Blofeld, the day after the news that Kevin Pietersen has been sacked by England, but I have misjudged the impact of the Tube strike. When I do finally arrive at his gated community in Chelsea, I am half an hour late; by rights, he ought to be fuming.
Luckily, Blofeld doesn't do "fuming". In fact, he is so nice about it, an exemplar of Etonian manners in mauve jumper, pink trousers and purple socks, that I wonder if he's putting it on. He actually calls me "My dear old thing," though I later realise that it's a cover for the fact that he hasn't a clue what my name is.
He ushers me into his home – a place which is as higgledy-piggledy with cricket memorabilia as you would expect. "Don't worry at all," he says, "I'm awfully sorry you've had such a rotten morning." I almost feel as if he's the one who's kept me waiting.
The commentator is firmly of the view that the ECB has done the right thing by ditching England's biggest star. "I'm afraid it's a matter of leopards and spots," he booms, his tone reliably Wodehousian. "He's upset dressing rooms wherever he's been. I know people like Boycott will say it's mad to get rid of your best player, but I think it was inevitable, I really do."
Nor does he have much time for the argument that the ECB's decision has denied Andy Flower's successor the choice. "The next coach is the one person who can't take this decision," he says. "He can't be strong enough. It would have been an impossible task for him."
If Pietersen's travails and the uncertainty over the next coach – Blofeld's a supporter of Tom Moody, for the record, and thinks Flower was right to quit – leaves him pessimistic over England's prospects, at 72 he still seems cheerful about his own future. This is despite eye problems that leave his long-term prospects as a commentator on BBC Test Match Special uncertain. "If I can do two more years I shall be jolly happy," he says. "I started 40 years ago, so it's been quite a long innings, really. And I've never made up a bus or a pigeon."
Still, he did three Tests in Australia, and if the offers of work do dry up a bit, he's got plenty of alternatives. There's the show he tours with his former TMS producer Peter Baxter –"Don't let me get too pleased with myself," he says, "but we did it in Australia and the audiences over there seemed to love it."
Then there's his recent book, Squeezing The Orange, an amiable volume of autobiography. He makes just as good company on the page as he does on the radio, but this is a book for lovers of anecdote rather than those seeking personal insight: Blofeld is not a man given to easy intimacy, and two failed marriages barely get a mention. (He has recently embarked on a third, to Valeria, who is "big news in fashion" and with whom he is very happy.)
"We all have ghastly bits of our lives that we don't really want to look at," he says. "So I thought humour was rather the way to go. But yes, I've made a balls of relationships in my life. I haven't been an easy person to live with." It is hard to square this, I remark, with the public geniality. "You make me think of a phrase my mother used," he says wryly. "Street angel, house devil."
Perhaps this determined good cheer is an unsurprising approach for a man whose life story, merry though it is, is built on such a catastrophe: the moment when Blofeld, a schoolboy cricketer whose potential was by all accounts limitless, had his career prematurely ended by a collision with a bus. The book covers that incident in a lightly self-deprecatory two paragraphs.
It is easy to imagine how such an incident might embitter a man. Not Blofeld. "Looking back at everything now," he says, "I realise how bloody lucky I have been. As a cricketer, well, God knows, I might have been OK. But when I was 17 and in a hospital bed all I wanted to do was get out of it and get on with things.
"Who knows?" he smiles. "If I'd had an empty life, I might have felt sorry for myself. But I'm the luckiest man in the world. I get paid for doing what I love, and occasionally someone picks up the bill for lunch."
Henry Blofeld is talking about his memoir 'Squeezing the Orange' at the Independent Bath Literature Festival on Saturday 1 March at 6pm, tickets £15. www.bathfestivals.org.uk. 01225 463362
Register for free to continue reading
Registration is a free and easy way to support our truly independent journalism
By registering, you will also enjoy limited access to Premium articles, exclusive newsletters, commenting, and virtual events with our leading journalists
Already have an account? sign in
Join our new commenting forum
Join thought-provoking conversations, follow other Independent readers and see their replies