Ian Salisbury ready to break down boundaries as he takes charge of England's Disability team
Salisbury, last week installed as the new full-time coach of the England Physical Disability team, speaks to The Independent about the road ahead and his hopes for the future Comments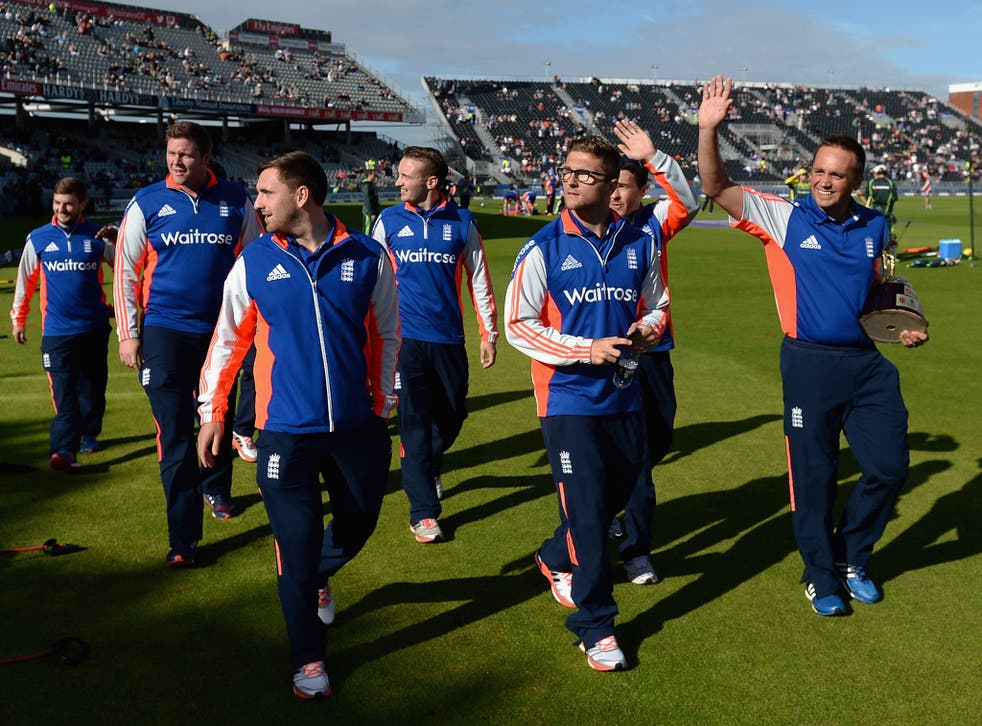 "It's funny," says Ian Salisbury. "We spent almost 20 years trying to make sure that England's players weren't getting legless, then it happened to one of our players and people couldn't get enough of it."
Salisbury, last week installed as the new full-time coach of the England Physical Disability team, is referring to the extraordinary footage of Liam Thomas fielding in a match against Pakistan last October when his prosthetic leg fell off following a tumbling dive on the boundary. Unperturbed, he hopped after the ball before launching a bullet return to the keeper. Thomas then calmly returned the prosthetic to its rightful place before play resumed.
What was extraordinary wasn't necessarily the fielding in the original instance, rather the matter-of-fact pragmatism demonstrated by Thomas as he completed his pick-up and throw.
"The leg he uses isn't appropriate for sport," says Salisbury. "He doesn't want to look as though he has a disability, he wants to look like everybody else so people don't notice him. He wants to be taken at face value, he just wants to be a normal guy. Because his leg isn't appropriate to play cricket, it does occasionally fall off.
"You watch a game of cricket and you'll see an able-bodied person not try and drive to get into their crease. Then you see someone's leg fall-off and all they're worried about is their commitment to their team to get the ball back. It does make you think. These guys would do absolutely anything for their team."
What's striking when talking to Salisbury about his new challenge isn't simply his enthusiasm for the role but how wide-ranging he sees it becoming. During our hour-long conversation, the former England leg-spinner continually emphasises that the cricket is, in many ways, incidental to the growth and development of the players in his squad.
"All these players are very, very good cricketers," he says. "But there's a bigger picture for them. It's not just all about results because sport is massive in terms of helping people develop the skills that they need to make a success of their lives outside it.
"Our tagline is #ultimateteamthatworks and it's all encompassing. It's not just 'bowl straight' or 'hit it further'. It's more than that and hopefully will cover everything they need to benefit them in the outside world."
Salisbury admits that part of his motivation comes from the fact that he came across so few cricketers with a disability during his player career.
"I was in a world where there was just cricket – sometimes you don't have time to think outside of the world you're operating in," he says. "I watched Eoin Morgan and Joe Root nodding intently while they were listening to Ian Nairn, our captain, speaking at a recent event.
"I think it brought it home to them of how fortunate they were but also, I think, reminded them of why they play the game and why it's so important that young kids are aware of disability. This job isn't about making these guys better cricketers, it's about making them proud of who they are and making them realise how inspiring they are. I want to get to the stage where parents of disabled kids actively send them to coaching sessions and overcome these barriers."
Salisbury has been working on a part-time basis with the team for the past two-years as assistant coach to Qasim Ali, who was recently appointed Head Coach of the ICC Academy in Dubai, and is now encouraging his side to do as much coaching as they can, spreading that message across the country.
"This is why this job is so fascinating - you become a bit of a campaigner because you can't meet these guys and not be inspired," he says. "To be honest, I hope I never leave this job because it's so rewarding. Myself and Ross (Hunter, the new full-time coach of England's visually impaired cricket team) are the first national full-time coaches anywhere in the world. Let's hope in three or four years, we're two of 30 or 40 working in disability cricket."
His England side begin their summer with a fixture against the Sussex Martlets at Arundel next Sunday – a perfect venue to kick-off a season which culminates in a tri-series against Australia and South Africa in July. There's then a World Cup to look forward to two years later.
In that same year, the full England side will be out to win their first World Cup, potentially with a squad containing two leg-spinners – something which would have been unthinkable during Salisbury's own career.
"Leg-spin is fashionable all of a sudden, there are a lot coming through at the same time," he says. "It's hugely exciting. I thought Adil (Rashid) was amazing during the winter in India. He has a captain and a squad that backs him and he has just got better and better in one-day cricket.
"I think Mason Crane (at Hampshire) is also a very special talent but leg-spinners need to be bowling a lot of overs. If he gets the opportunity then, with his skill, he could easily be England's highest ever wicket-taker. We need to be patient with him, though, and he needs empathetic people around him."
A double World Cup winning campaign in 2019 with Salisbury coaching one side and a leg-spinner leading England to victory in the other would be the stuff of dreams for the ex-Sussex and Surrey man. And as Thomas showed with that piece of fielding last October, anything is possible.
Register for free to continue reading
Registration is a free and easy way to support our truly independent journalism
By registering, you will also enjoy limited access to Premium articles, exclusive newsletters, commenting, and virtual events with our leading journalists
Already have an account? sign in
Join our new commenting forum
Join thought-provoking conversations, follow other Independent readers and see their replies