ICC reinforces DRS but India still resist
Game's most powerful nation expresses doubts over system, so finding global sponsor unlikely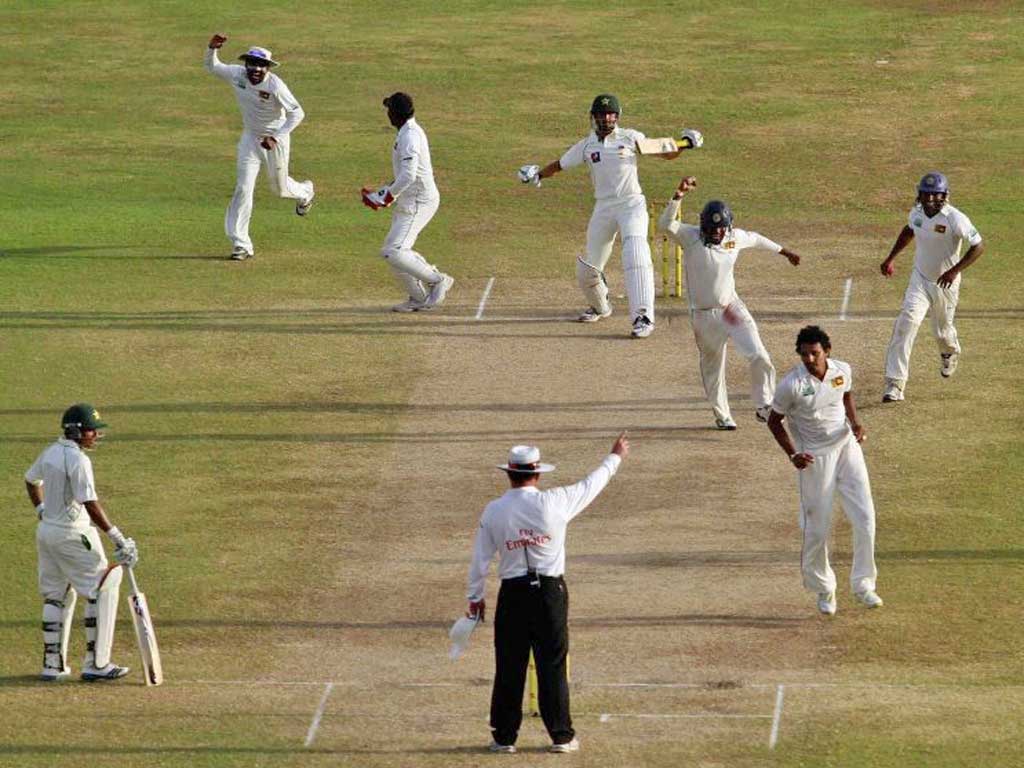 The International Cricket Council risked humiliation yesterday by again endorsing the compulsory use of the Decision Review System in all international matches. Although the principle may be admirable, the practice is likely to founder on India's refusal to implement it.
Unanimous approval of the DRS at the ICC's annual gathering in Kuala Lumpur was hardly worth the show of hands. Twice before the ICC has had such backing for the proposal, only for India to ignore the edict under pressure from sceptical players.
Although India went along with the other full-member countries yesterday – for the third year in succession – that merely represents the first step. Hours after the session of cricket chief executives ended, Sanjay Jagdale, of the Board of Control for Cricket in India was in retreat.
He said: "We wish to clarify that while the DRS was discussed at the meeting, the BCCI's stance on the same is unchanged.
"The BCCI continues to believe that the system is not foolproof. The board also sticks to its view that the decision on whether or not to use the DRS for a particular series should be left to the boards involved in that series."
The effect of such a boycott could be disastrous, leaving the concept in tatters and the ICC looking ridiculous. Countries will use DRS in their matches, except when playing in India – although some may desist because of India's disapproval.
But the real blow would be that the chances of attracting global sponsorship without India's involvement are virtually non-existent. That would mean that several series would proceed without DRS because the countries involved could not pay for the necessary technology, which involves a minimum of hot-spot cameras and ball-tracking equipment.
The game would end up looking silly, as was demonstrated by the first Test between Sri Lanka and Pakistan in Galle, which ended yesterday. Although Pakistan were well beaten, by 209 runs, their cause was undermined by three decisions going against them in their first innings and two more at other points in the match.
All would probably have been overturned with DRS but Sri Lankan cricket is broke and cannot afford the technology. The ICC had genuine hopes that India would be persuaded this time after a Cambridge don, Dr Ed Rosten, an expert in computer vision technology, tested ball tracking in a recent match. His conclusions agreed fully with all the decisions made.
India's players have long been suspicious after early reversals, however, and MS Dhoni and Sachin Tendulkar remain resistant.
The ICC is also heading for a showdown with Sri Lanka and Bangladesh, who have failed to put in place anti-corruption policies. The recent domestic Twenty20 competition in Bangladesh is thought to have been rife with malpractice. Sri Lanka are staging a tournament in August.
* England yesterday named an unchanged 14-man one-day squad for five matches against Australia, beginning at Lord's on Friday.
Join our commenting forum
Join thought-provoking conversations, follow other Independent readers and see their replies