India's depth has world cricket quaking as they drop Karun Nair despite triple century last time out against England
The batsman was left out in favour of Ajinkya Rahane, showcasing India's phenomenal talent pool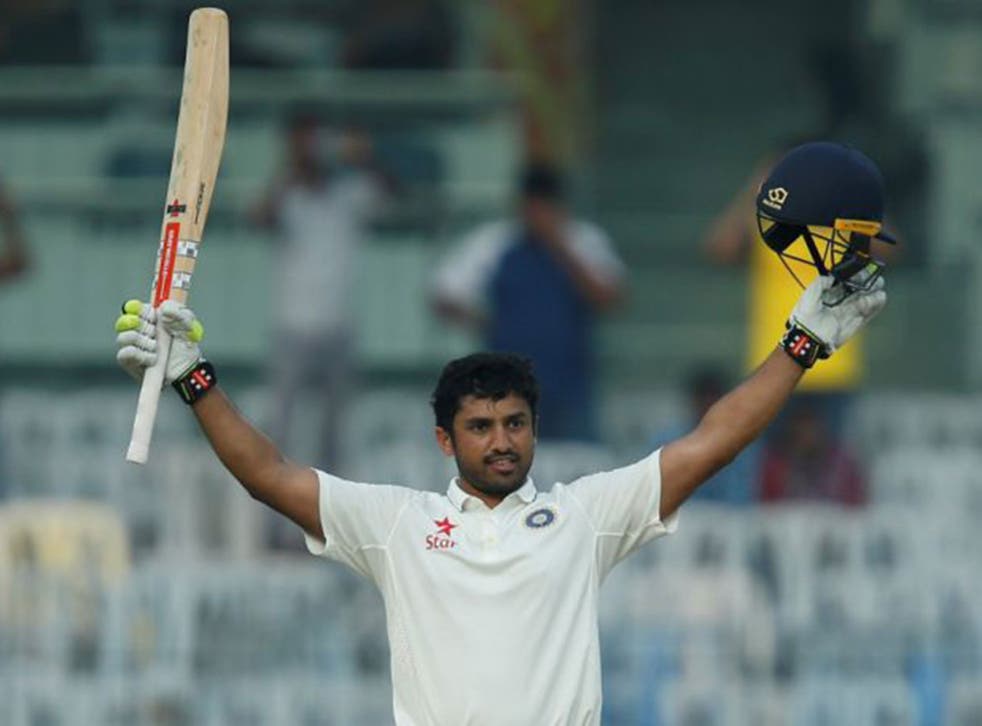 It is amazing and, for everyone else in world cricket, frankly worrying that Karun Nair's masterful triple century in his previous Test match was not enough to secure his place in the India team for their upcoming one-match series against Bangladesh, beginning at Hyderabad on Thursday.
Replacing an injured Ajinkya Rahane, Nair smashed 303 not out in Chennai as India sealed a 4-0 victory against England in the final Test of the series in December.
But with Rahane having recovered from the finger injury that kept him out of the last two tests against England, India have replaced triple-centurion Nair and he will now have to wait until the home series against Australia, at the earliest to play his fourth test.
"I feel one game does not overshadow two years of hard work from another player," India captain Virat Kohli said on Wednesday.
"You need to understand what Jinks (Rahane) has done for the team over the past two years. He averages almost 50 in this format and is probably the most solid batsman in the team in the test format. We look at him from that point of view certainly.
"Karun was stepping into his shoes and what he did was remarkable... but you can't overlook two years of hard work from Ajinkya. He deserved to walk back into the team whenever he got fit."
Currently the top test team with a formidable home record, India are overwhelming favourites in the one-off match against a side eight rungs lower in the official rankings.
Bangladesh are particularly handicapped by their limited test exposure and the team managed to lose a test match in Wellington last month despite scoring almost 600 in their first innings.
It was yet another instance of their batting inconsistency but Kohli refused to be complacent.
"It's an equal battle, you can't discount Bangladesh batting," said the 28-year-old.
"They did really well in New Zealand ... Scoring more than 350 runs in one day was phenomenal and going at four-and-half throughout the day was something very special.
"We can't take any aspect of their team lightly. We need to play the same way that we played against any other team in the world. Bangladesh do have many quality players."
Bangladesh enjoyed an unbeaten run in six bilateral ODI series at home until England ended it last year.
With more test exposure, they can replicate their limited-overs success in the longest format, said Kohli.
Join our new commenting forum
Join thought-provoking conversations, follow other Independent readers and see their replies