India arrests 19 people celebrating Pakistan's Champions Trophy cricket win
Amnesty International has called for the men to be released immediately saying the arrests violate freedom of expression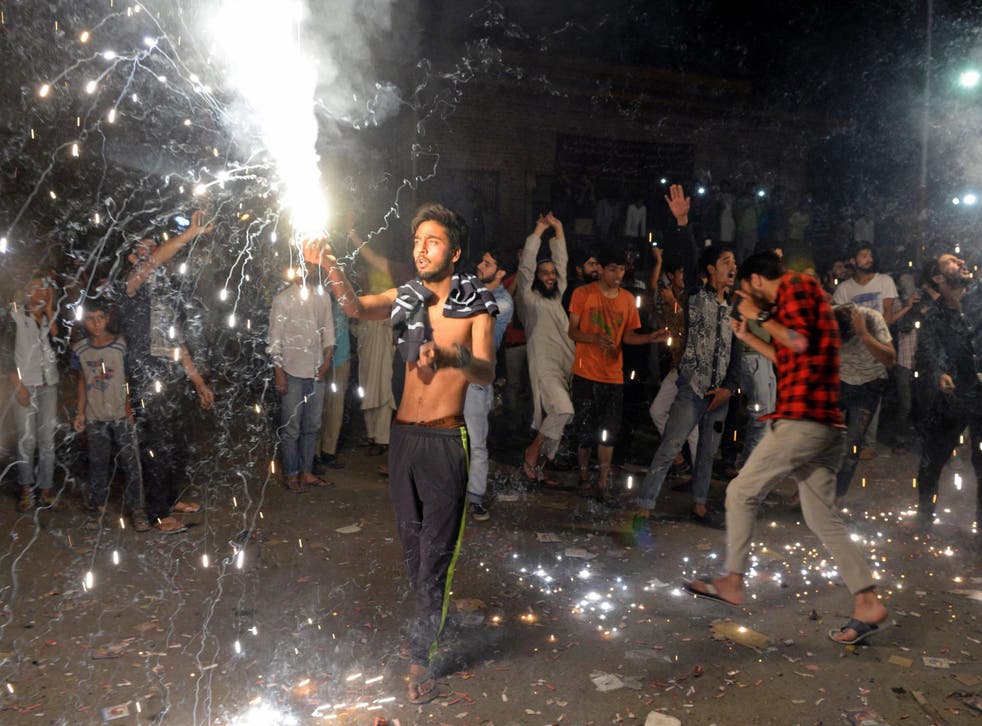 Nineteen people have been arrested in India for shouting "pro-Pakistan and anti-India" slogans after the national team's surprise defeat in the Champions Trophy cricket final.
Pakistan thrashed their arch-rivals by 180 runs in the game held at the Oval in London, sparking wild celebrations across the world.
The Times of India reports that 15 men were arrested on charges of sedition in the central state of Madhya Pradesh as well as three minors in Uttarkhand province and another in Bihar.
Great Sporting Moments: Cricket

Show all 10
The men were denied bail and the minors sent to a juvenile home.
"While the entire country was saddened by the defeat, these people were raising slogans in favour of Pakistan and burst crackers on Sunday night, threatening peace in the area," said Sanjay Pathak, chief officer of Shahpur police station.
Sedition, which makes "attempts to bring into hatred or contempt, or excites or attempts to excite disaffection towards the government" punishable by law under Section 124A of the Indian penal code, has a maximum punishment of life imprisonment.
Amnesty International has called for the men to be released immediately saying the arrests violate freedom of expression.
"These arrests are patently absurd, and the 19 men should be released immediately," said Asmita Basu, Amnesty's India programmes director.
"Even if the arrested men had supported Pakistan, as the police claim, that is not a crime. Supporting a sporting team is a matter of individual choice, and arresting someone for cheering a rival team clearly violates their right to freedom of expression."
The minors in Uttarkhand were reported to have been arrested after shouting "Pakistan Zindabad" (Long Live Pakistan).
Twenty-three more were cautioned in the southern state of Kerala following a complaint from a local official of the ruling Hindu nationalist BJP party.
Pakistan's victory also sparked tensions in the disputed territory of Kashmir.
According to the Hindustan Times, the celebrations led to violence with security forces smashing vehicles and dispersing crowds with tear gas.
Tensions in the region are reported to be at a decades long high.
Register for free to continue reading
Registration is a free and easy way to support our truly independent journalism
By registering, you will also enjoy limited access to Premium articles, exclusive newsletters, commenting, and virtual events with our leading journalists
Already have an account? sign in
Register for free to continue reading
Registration is a free and easy way to support our truly independent journalism
By registering, you will also enjoy limited access to Premium articles, exclusive newsletters, commenting, and virtual events with our leading journalists
Already have an account? sign in
Join our new commenting forum
Join thought-provoking conversations, follow other Independent readers and see their replies