India vs England: Ravichandran Ashwin takes five as tourists all out 200 runs short of hosts
Earlier Stokes and Bairstow impressed with a 110-run stand
Saturday 19 November 2016 09:14
comments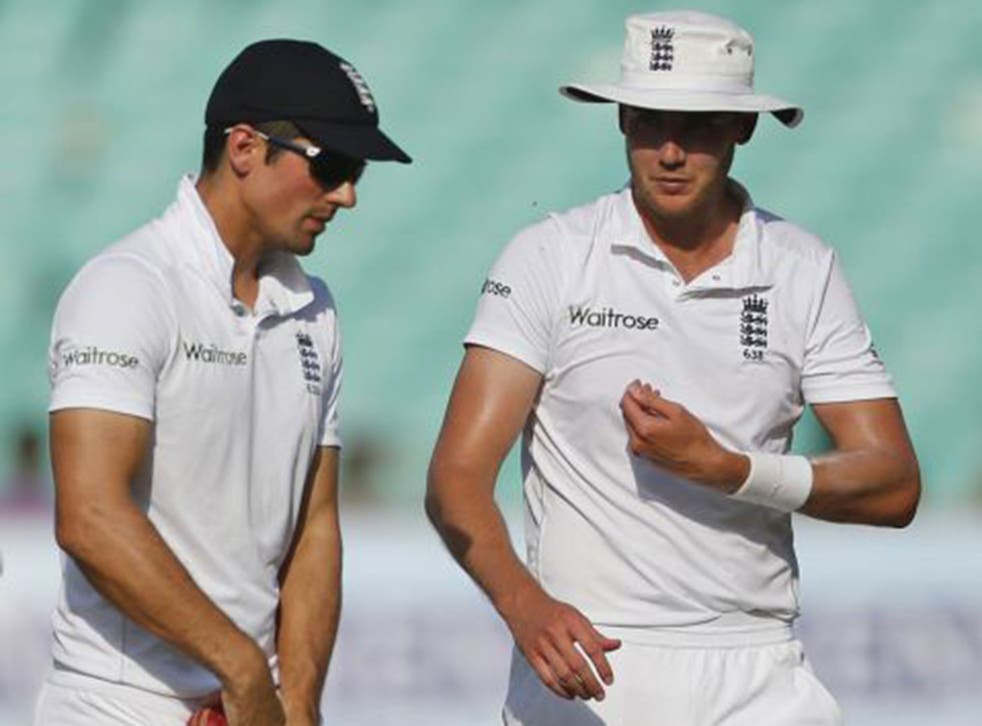 England displayed some of the "fight" their coaches had called for but were still undone by Ravi Ashwin as they were bowled out for 255 to concede a deficit of 200 in Vizag.
Ben Stokes (70) and Jonny Bairstow (53) kept India at bay almost until lunch on day three of this second Test, in a stand of 110, after England had stumbled to 80 for five the previous evening.
Assistant coach Paul Farbrace responded then by citing the tourists' lack of resilience in reply to 455, and calling for a significant improvement.
The sixth-wicket pair were already absolved, having batted through much of the final hour to limit the damage, and they were due more praise after their century partnership.
Yet after each fell either side of lunch, England remained in a perilous position and were unable to stem the tide further as Ashwin took the last two wickets in two balls to finish with five for 67 before tea.
Bairstow was bowled aiming across a full ball from Umesh Yadav, and Stokes fell in curious circumstances - given out lbw to Ashwin, confirmed on review despite some of the video evidence pointing to an inside-edge on to pad.
As the ball then plopped into the hands of silly-point, the mode of dismissal in the scorebook was largely academic - because one way or another, Stokes had to go.
He had cashed in already on an uncanny piece of luck on Friday evening, 'bowled' for three by Jayant Yadav when the ball brushed the off bail but failed to dislodge it.
On the resumption, Virat Kohli deployed a spin-pace combination through the first hour - in which England suffered no alarms.
Bairstow's only moment of concern came before he took strike, when he stumbled just as he walked out to bat and appeared to twist an ankle.
Once in the middle, this year's leading Test runscorer was soon walking and batting soundly.
His and Stokes' stand had already almost doubled the England total by the time India turned again to spin at both ends.
They had turn and a little variable bounce on their side, but nothing horribly untoward as Stokes reached his 108-ball fifty and Bairstow followed from 137 deliveries shortly afterwards.
The century partnership, this pair's third of a prolific year, also came up with the same Bairstow boundary - a thick edge to third-man off Ravindra Jadeja.
Neither could go on to what might have been a priceless century, however - and without them, it was down to Adil Rashid to reduce the arrears as best he could.
But he was left on his own after Zafar Ansari was stuck on the crease to Jadeja and then Ashwin completed the innings with his two in two, Stuart Broad and James Anderson taking the innings lbw count to five.
Join our new commenting forum
Join thought-provoking conversations, follow other Independent readers and see their replies