India vs England: Trevor Bayliss offers support to Alastair Cook after nightmare day in Chennai
Bayliss did, however, say he 'would not get involved' in Cook's decision over his future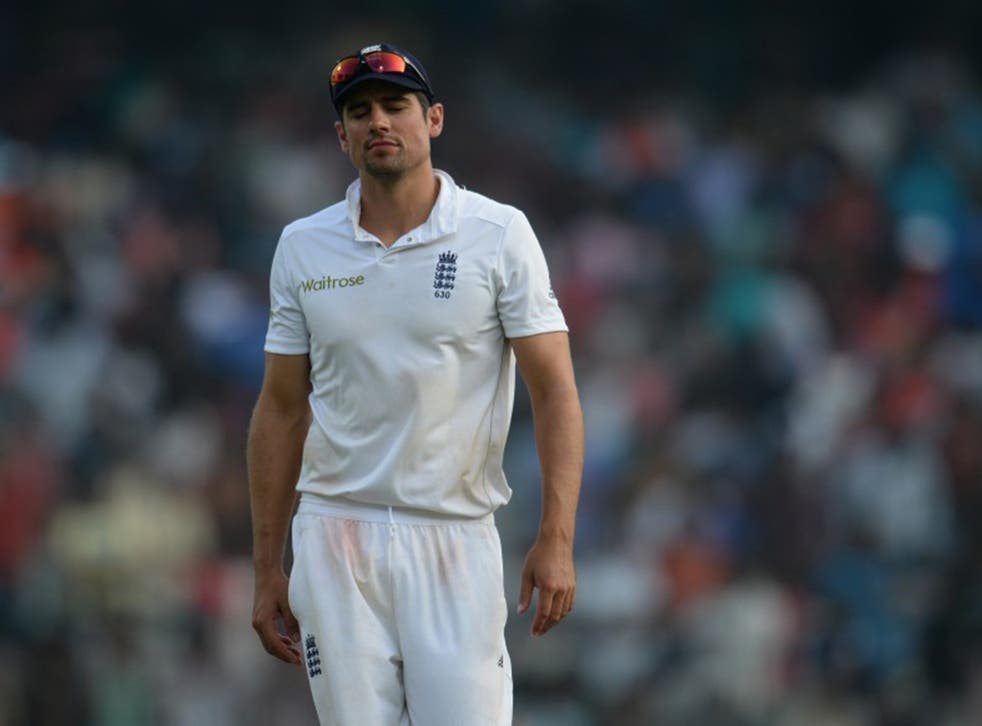 Trevor Bayliss has offered his support to captain Alastair Cook following a nightmare day that saw England concede their record total in Tests.
Karun Nair's unbeaten 303 helped India declare on 759 for seven, a lead of 282, on the fourth day of this fifth Test.
Cook's side reached the close on 12 without loss and must bat out a further 90 overs today to avoid a 4-0 series defeat.
India's total beat the 751 for five declared by West Indies at Antigua in 2004 – the previous highest total against England in Tests.
However, England coach Bayliss has offered support for Cook ahead of the captain's talks over his future with Andrew Strauss, England's director of cricket, in the new year.
Bayliss heads home to Australia from India tonight a day before the tour finishes for a check-up on a hernia operation he had in the summer.

But after previously backing under-pressure Cook following England's innings defeat in the fourth Test at Mumbai, the Australian said: "If Alastair wants to continue we're more than happy but I'm not going to get involved in that, after a long stint I'll leave that up to him."
England were run ragged in the field as Nair, who became only the third man in Test history to make his maiden hundred a triple, cut loose.
"It was just one of those days," said Bayliss. "India played extremely well and you put it down to one of those days and just hope doesn't happen too often.
"Alastair tried everything but you have to bowl to the fields and once India got in it was a fantastic innings. It's a difficult day for everyone in the changing room but they will come out tomorrow and it will be a test of their character.
"A few of the earlier Tests we were in the game but their consistency put us into the dirt and we were not able to come back. But we'll wake up tomorrow and still be breathing."
Nair, whose previous best Test score was 13 against England in Mumbai, said: "That's the best knock of my life. I had to play differently depending on who was batting.
"The first hundred is always important and when I got that I didn't feel any pressure and just played my shots. The sweep comes naturally to me and has been my go-to shot whenever I need a four."
Join our new commenting forum
Join thought-provoking conversations, follow other Independent readers and see their replies