James Whitaker: The man who must pick up the pieces
Chairman of selectors is a thankless job and new incumbent has to rebuild after a disastrous winter. Stephen Brenkley meets a chocolate-maker with a tough task and a soft centre
Stephen Brenkley
Thursday 20 March 2014 00:37 Comments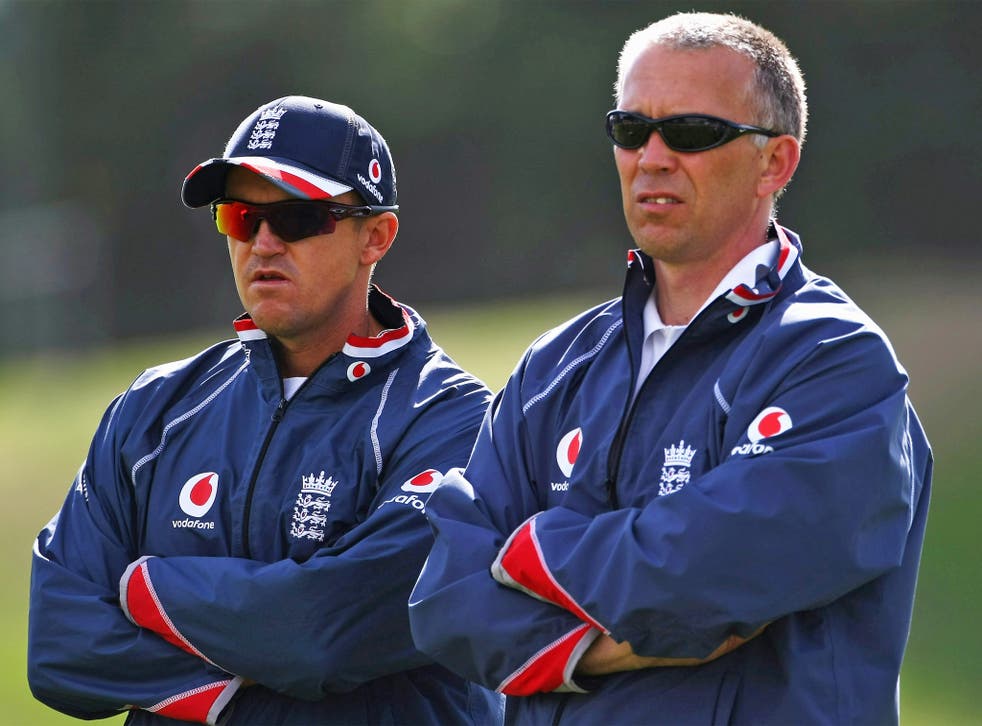 In the folklore of English cricket the chairman of selectors occupies a venerated place. "That Lord Hawke, he knows the square root of nowt about picking Test teams," the average fan was no doubt speculating back in 1899 when the first chairman took office.
This convention has been diluted slightly in the past decade or so, partly because continuity is the mantra of the age and there has not been much point in railing, partly because England won much more often than they lost. It has a chance of being restored in all its glory as James Whitaker becomes the latest successor to his lordship.
The name of the job has been changed to the less exalted, more functional National Selector, the tools for doing the trade have been distinctly upgraded but essentially it remains as it has always been: deciding which combination of skills and talents is best equipped to win for England – and expecting to hear pretty quickly why you are bonkers.
When Whitaker was appointed to succeed Geoff Miller last year, everything looked hunky dory. England had recently won the Ashes for the third successive time, they had been unluckily beaten finalists in the Champions Trophy. By the time he officially took over in January, the Ashes had gone and both limited-overs sides were on their way to being pummelled by Australia as well.
These could be said to be turbulent times. A settled team has swiftly become almost unhinged. Three of its stalwarts have departed: Kevin Pietersen sacked, Graeme Swann retired, Jonathan Trott recovering from a stress-related condition now being rebranded as burn-out and a long way from international rehabilitation.
A new coach in succession to Andy Flower has yet to be appointed. Apart from Whitaker, there is a new managing director of England cricket, Paul Downton, and so far one more new selector, Angus Fraser.
"We're in at a time when everything needs realigning and the good thing is we're all passionate and enthusiastic about getting it right and will work as hard as we can to do that," said Whitaker in Barbados last week, just before the team left the Caribbean for Bangladesh and the World Twenty20, where what is effectively his first squad as head honcho will be performing. "There will be challenges along the way obviously but it's interesting times because a few people have come to the end.
"Our key issues will be identifying the experienced people who want to reboot and help us go forward in the right way for the right reasons, to supplement the new guys who will come in. It's very important for those established players to help set the culture and the environment and be the drivers for the captain."
Whitaker seems undaunted about what might lie ahead. If he did not expect this turn of events, he sounds happy to deal with its consequences. England need to win while rebuilding a team. In the immediate future they have Test series against Sri Lanka and India at home this summer, a World Cup early next year and yet another return Ashes at home in 2015.
"Great opportunities will come for younger players now," he said. "It is a very exciting start to the season. We have got to be fair, that's obvious, and quickly identify a period of time we give people to try and establish themselves.
"But it's a two-way street, we have got to see qualities and we've got to win games. Selection is not a science, it's not exact, it's largely subjective but we hope we have enough qualities in the management and selectors to identify the right people."
Whitaker became a selector in 2007 in the wake of another Ashes disaster. He saw an advertisement on the ECB website two days before applications closed. At that time he had been out of the game for two years, back home working in the family business in Yorkshire. Whitakers of Skipton is a long-established chocolate manufacturer which supplies the catering industry and supermarkets with own-brand products. But the pull of the game remained great.
After being spotted at Uppingham School, Whitaker played for Leicestershire for 17 years from 1983 (following a route taken by the BBC cricket correspondent, Jonathan Agnew, who was four years older) and once in a Test match for England on the successful 1986-87 Ashes tour. He was captain of the county when they won the Championship for only the second time in 1996 and a kind of non-playing captain when he was injured and then won it again in 1998.
A Grade Three coach, he briefly did the job for the county and then became chief executive before concluding that it was probably time to go home to Yorkshire. As part of the selection panel throughout Miller's time, Whitaker subscribes to the theory of giving players a fair crack.
There is the faintest of suspicions in this hail-fellow- well-met chap that he feels he might not himself have been given sufficient opportunity by selectors. He averaged close to 40 as a county batsman, scored 38 hundreds.
He will bring a different personality to the job. Miller, a wonderfully funny and dry after-dinner speaker, often played the dour northern professional's character in the public face of selection. Whitaker is endlessly affable, likes talking to people of all kinds, and might in time tell us more about the process of who gets picked and why.
For now, he is perhaps understandably cautious. In more than an hour of chatting close to the Caribbean sea the K-word never once came up. There are contractual reasons for this and while there might be plenty more to be said about Pietersen, now cannot be the time. For Whitaker the overriding sense is that he has to get on with picking teams without the fallen star, so there is no point at all dwelling on the subject.
"I would want to try and show my enthusiasm as much as possible to the players who are selected for England so that they can be relaxed and enjoy themselves," he said. "That is what I tried to convey as captain. The fundamentals are that if you relax and enjoy yourself, you will hopefully perform better. That is tricky because I recognise that there is a lot of pressure in international cricket but you have to try and control that, be relaxed enough to be yourself.
"Wherever I can, I do my best to encourage people who are selected, be available for them to talk to and try and get as far as possible the communication channels open and alive every day. I'm not naive enough to suggest that people won't have issues and I might miss a communication every now and again."
Whitaker is a huge advocate of using technology to its limits to ensure the right men are picked. He is excited at the imminent development of an app by the science department at the performance centre in Loughborough which will give him instant access to all the information you could want on around 50 players including video footage, form and fitness reports.
But this should not be taken to presume that Whitaker will oversee a panel selecting teams by data alone. He recognises the value of gut instinct, of talking to a player, watching him perform and somehow simply knowing that he has the right stuff. "You can't push a button and get to know someone."
He has a team to build, he was extremely taken by what he saw on the recent Lions trip to Sri Lanka (and by those who run the Lions) and he dropped in that we might not have heard the last of James Taylor, the diminutive Nottinghamshire batsman who seemed to have fallen from grace.
There are several new names to come in the first days of the Whitaker regime and do not be surprised if he develops the differences in squads between Tests and limited-overs pretty soon. Sooner than that, of course, every observer around, professional and amateur, will be saying that like Lord Hawke (and Gubby Allan, Doug Insole, Alec Bedser et al) he knows nowt. Which is as it should be.
England run out of time in final T20 audition
England suffered another heavy defeat in their final warm-up match before they take on New Zealand in the World Twenty20 proper on Saturday.
After losing three out of four games against the West Indies, they were soundly beaten by India in Dhaka after falling too far behind on run rate.
M S Dhoni's side posted a total of 178 for 4 in their 20 overs with only James Tredwell's off-spin exerting any control, although England could at least welcome back paceman Stuart Broad, returning from a bout of tendinitis in his right knee. Virat Kohli was unbeaten on 74 off 48 balls – hitting 17 off Tim Bresnan in the last over – and Suresh Raina made 54 off 31.
England's chase began in positive fashion with Michael Lumb (36 off 25) before he fell at the start of the ninth over. But only 29 runs came off the next 30 balls, whereupon the talismanic captain Eoin Morgan holed out on the boundary.
Moeen Ali compiled 46 off 38 balls but England struggled to keep up and the task was too great even for the resourceful Jos Buttler (30 off 18) as they fell 20 runs short on 158 for 6.
Register for free to continue reading
Registration is a free and easy way to support our truly independent journalism
By registering, you will also enjoy limited access to Premium articles, exclusive newsletters, commenting, and virtual events with our leading journalists
Already have an account? sign in
Join our new commenting forum
Join thought-provoking conversations, follow other Independent readers and see their replies