Jason Roy misses out on World Cup as England replace him with Harry Brook
Roy helped England win the trophy four years ago.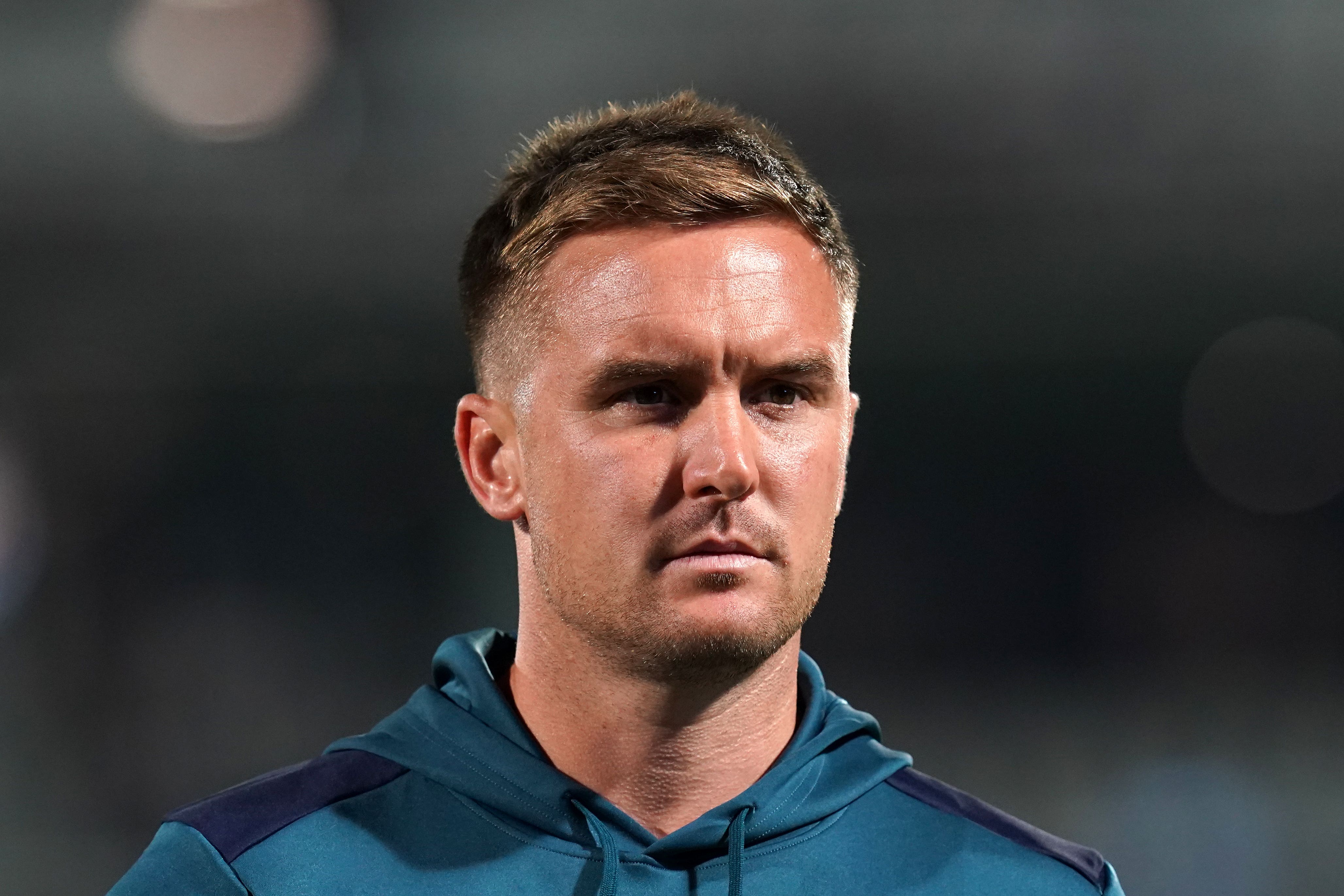 Jason Roy's World Cup dreams have been dashed after England ruthlessly dropped the opener from their final squad in favour of Harry Brook.
Roy was included in a provisional list of 15 last month, with Brook a surprising omission, but the selectors have back-tracked by making a last-minute switch for the tournament in India.
Heartbreak for Roy, whose pick up and throw led to the run out which sealed the trophy at Lord's four years ago, spells elation for Brook, who had been coming to terms with being the odd man out.
It is thought that white-ball coach Matthew Mott made the call to deliver the bad news to Roy, having finalised the squad with captain Jos Buttler, selector Luke Wright and managing director of men's cricket Rob Key.
Wright said in a statement: "The strength of the group has meant that we have had to make some tough decisions on world-class players, with Jason Roy missing out and Harry Brook coming into the squad.
"We have selected a squad we are confident can go to India and win the World Cup. We are blessed with an incredibly strong group of white-ball players which was underlined by the performances in the series win against a very good New Zealand team."
Roy has played more ODIs than any other England player since they were crowned world champions in 2019, appearing 32 times, but backs spasms ruled him out of the recent four-match series against New Zealand to raise major doubts over his place.
J Buttler (captain), M Ali, G Atkinson, J Bairstow, H Brook, S Curran, L Livingstone, D Malan, A Rashid, J Root, B Stokes, R Topley, D Willey, M Wood, C Woakes.
It is understood concerns over his fitness formed part of the decision, but his waning form was also a consideration as the selectors looked to find a spot for Brook.
His output has diminished from a career average of 42.79 at the end of the 2019 final to just 31.78 subsequently. Even so, he may feel he has been harshly treated. In six one-day innings this year he has two centuries – in South Africa and Bangladesh – and his top-order partnership with Jonny Bairstow was, until very recently, seen as a trump card. Now Dawid Malan has made that role his own.
The situation is reminiscent of the decision made four years earlier, when David Willey was ousted from the preliminary squad in favour of the newly-available Jofra Archer. Willey was devastated to be cut but worked hard to reclaim favour and will be part of the team in India.
It seems unlikely that Roy will follow suit. He had already lost his T20 place on the eve of the short-form World Cup last year, a blow that was softened with the prospect of featuring in the 50-over defence, and recently suggested that he would consider his international future after the competition.
It appears unlikely that he would settle for a place on the plane as a travelling reserve, the role that had been earmarked for Brook prior to his promotion.
England will now travel with eight of the squad that triumphed on home soil last time around, joined by the fresh blood of Brook.
Brook has played just six ODIs to Roy's 116 but is viewed as a future all-format star.
He was unable to make a watertight case for inclusion as he scored 37 in three innings during Roy's absence against the Black Caps, but his versatility and huge promise ultimately counted in his favour.