Joe Root's natural flair and aggression can see him better Alastair Cook as England captain says Shane Warne
The Australian leg-spin legend had a long-running feud with Cook, using his position in the Sky commentary box to constantly criticise his on-field actions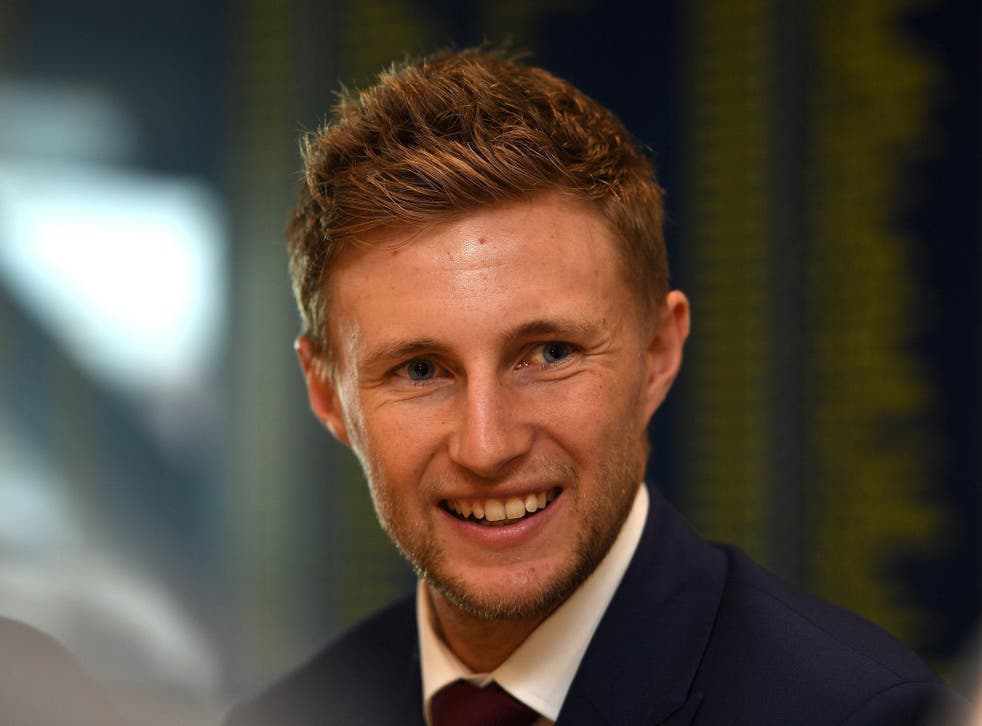 Shane Warne has backed Joe Root to be a success as England's Test captain, saying he believes the Yorkshireman will be a far more instinctive and attacking leader than predecessor Alastair Cook.
The Australian leg-spin legend had a long-running feud with Cook, using his position in the Sky commentary box to constantly criticise his on-field actions and at one stage describing his captaincy as "the worst I have ever seen".
Cook, speaking before the second Test against Sri Lanka at Headingley in 2014, hit back by saying "something needs to be done" about Warne's criticisms, which at times were relentless.
The pair have since made up and Warne was even welcomed into the England camp before a Test match against Pakistan in Sharjah in November 2015 to work with spinners Adil Rashid and Moeen Ali.
However, Root, who was named as Cook's successor back in February, will have Warne's support from the start of his captaincy, which will begin with the first Test against South Africa at Lord's on July 6.
"I hope he captains the side like the way he plays his cricket, it's exciting to watch when he bats," said Warne. "I think he's aggressive, I think he takes the game on, he likes to be positive all of the time so I hope that rubs off in his captaincy. It's his chance to shine, having the reigns.
"I'm excited to see the way Joe captains the side. I think he's good with [assistant] Paul Farbrace and Trevor Bayliss as coaches. I think they will give him the reins and let him put his own stamp on it.
"It's a shame that he has to wait until July for that. It won't be easy in the build up, he'll be playing under Eoin Morgan in the Champions Trophy.
"Hopefully he will find some form in the Champions Trophy, England can win, he plays a major part in that which will help him when the Test series comes against South Africa."
Asked to compare Root and Cook's leadership styles, Warne said: "Well, I think he has a bit more flair than Alastair Cook has. I mean Alastair Cook had a lot of strengths in a lot of ways. I think Joe will be a lot different tactically and I think he will be a little bit more aggressive."
Referring to first Test against India at Rajkot last November, which England drew before going on to lose the series 4-0, Warne added: "I think if you look back over a little bit of time, even recently in India, England had a great chance to win that first Test but batted too long and that's been a bit of a sign with England in recent times where they've just batted a bit too long so they can't lose the game.
"I hope Joe Root will be a little bit more, 'We're going to try and win this'.
"I think Alastair Cook got better. No-one is their best version of themselves as captain when they start. It takes a bit of time to understand how to work on your own game, there's also worrying about the team and coming to terms with being captain.
"It takes a little bit of time to get into that role so I was very critical of Alastair Cook at the start because he wasn't making a run either and I didn't think he captained the side that well. But that was three or four years ago. I hope Joe Root will be a little bit more aggressive and try and win games, rather than make sure they don't lose them."
Warne, who will be back in the Sky commentary box this summer, also believes Root's form with the bat should not be affected by the added responsibility of captaincy.
"That's where Farbrace and TB will be important to make sure everything else is under control so that when he walks out all he has to think about is batting," he said. "Hopefully when he goes out to bat he just switches off and bats. All we want to see is Joe Root bat because he is one of the best in the world. I think it [captaincy] will bring the best out of him, he will enjoy it."
As for the Champions Trophy, which England open with a match against Bangladesh at The Oval on June 1, Warne does not rate the hosts as favourites but does think they have an opportunity to win their country's first major 50-over title.
"I think all of the sides are pretty equal," said Warne. "I don't think there's one standout where you can say they're the favourites. England has a little bit of pressure on them, being here in England.
"But I think it's a great opportunity for England. They're playing some good white-ball cricket so I think they have a good chance here."
Sky Sports' biggest ever summer of sport includes live coverage of The ICC Champion's Trophy, Test series against South Africa and the West Indies, the British & Irish Lions tour, The Open and Formula 1.
Register for free to continue reading
Registration is a free and easy way to support our truly independent journalism
By registering, you will also enjoy limited access to Premium articles, exclusive newsletters, commenting, and virtual events with our leading journalists
Already have an account? sign in
Register for free to continue reading
Registration is a free and easy way to support our truly independent journalism
By registering, you will also enjoy limited access to Premium articles, exclusive newsletters, commenting, and virtual events with our leading journalists
Already have an account? sign in
Join our new commenting forum
Join thought-provoking conversations, follow other Independent readers and see their replies