Jonny Bairstow interview: Test cricket is absolutely the ultimate – but I want to play all formats for England
England's one-day international opener, and Test wicketkeeper, excels in all formats, but 50 Test caps stand most proud for the 28-year-old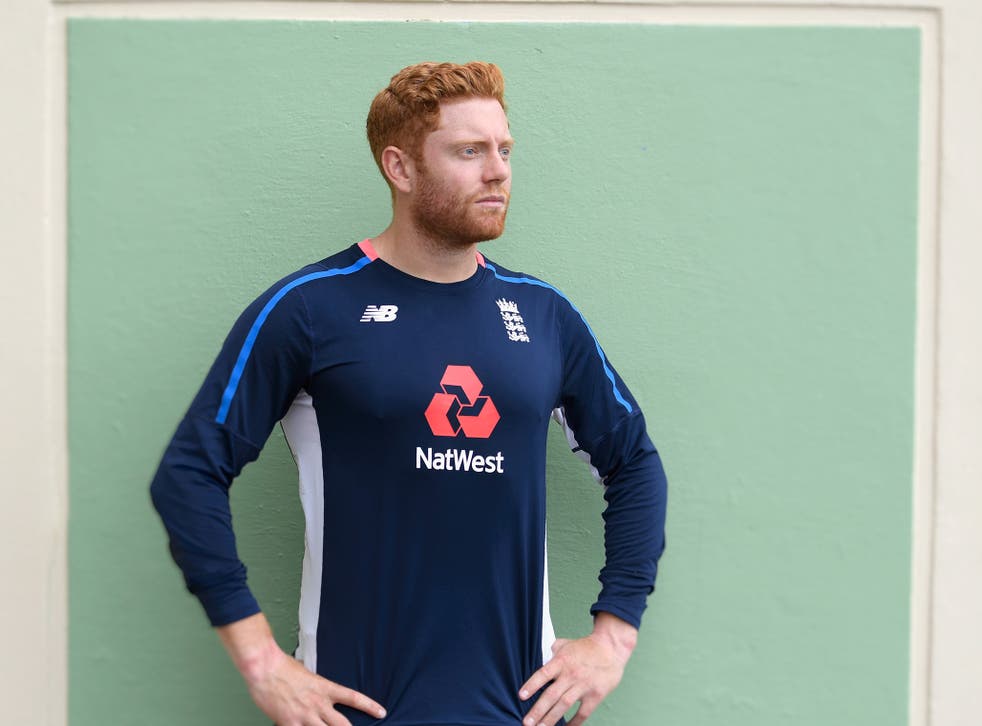 Jonny Bairstow prizes his Test career above all else - because it will always be his most important stage.
England's one-day international opener, and Test wicketkeeper, excels in all formats - as 62 white-ball appearances for his country demonstrate.
But 50 Test caps stand most proud for the 28-year-old, who sees the obvious threat from Twenty20 franchise competitions to the wellbeing of cricket's truest challenge.
Bairstow has the chance to help make history with a first World Cup victory for England next year - yet success and longevity in Tests remain top of his agenda.
He does not disparage ODI team-mates Adil Rashid and Alex Hales' decision to relegate Test ambitions by agreeing white-ball-only county contracts.
But categorically, Bairstow will not follow suit any time soon.
He regards Test cricket as "absolutely" the "ultimate" - although its future is uncertain, as global crowds prefer shorter fixes and players are tempted by bigger money for shorter working hours.
Bairstow said: "If we're not careful, there are going to be more and more people (giving up red-ball cricket).
"You've got lucrative tournaments... (to) go off for five weeks and earn a heck of a lot of money... (with) the strain and stress on the body of bowling (only) fours overs comparative to 24 in a day in Test cricket."
He put himself in the mix for this year's Indian Premier League auction but did not land a deal.
Had he done so, Bairstow would not have missed any England engagements - unlike Hales and Rashid, who cannot press Test claims while playing limited-overs only.
"I won't be going down that route just yet - we can put that to bed for the next few years at least," he said.
"We need to back individuals' decisions... you can't force people into playing things.
"(But) I want to play all formats for England - I have put a lot of time and effort into white and red-ball cricket over a long period of time to get into the teams and play for England.
"That's what I want to do for a long time."
The Ashes through the years

Show all 24
The unrelenting international schedule means even Bairstow needs an occasional break - which he took during last month's Twenty20 Tri-series.
"I kept for a thousand overs in the Ashes, 6,000 balls before we even practised.
"You have to be managed - in some ways it's not feasible to play every game and train every day, batting for hours in the nets.
"Otherwise you get complete burn-out of the squad in two years."
If asked to skip any Tests, however, he may not be so amenable.
"It's something we've definitely got to cherish.
"I want to go on and play as many Tests as I can - because you get remembered for how many Tests you've played."
In the immediate term, Bairstow will be helping England's bid for a 2-1 lead in Saturday's third ODI against New Zealand in Wellington.
He will be fit despite having twisted his ankle when, in a moment he likens to Glenn McGrath's injury warming up at Edgbaston in the 2005 Ashes, he stepped on his own water bottle while fielding on the boundary in Wednesday's win at Mount Maunganui.
"It's one of those things - a freak thing like Glenn McGrath standing on that ball," he said.
"I had just been signing a couple of kids' autographs, I turned round and stood on the water bottle.
"(But) life goes on - I'm fine for tomorrow."
Join our new commenting forum
Join thought-provoking conversations, follow other Independent readers and see their replies