Jos Buttler insists England's aging squad is not a 'Dads Army'
England won their one day series against New Zealand at Lord's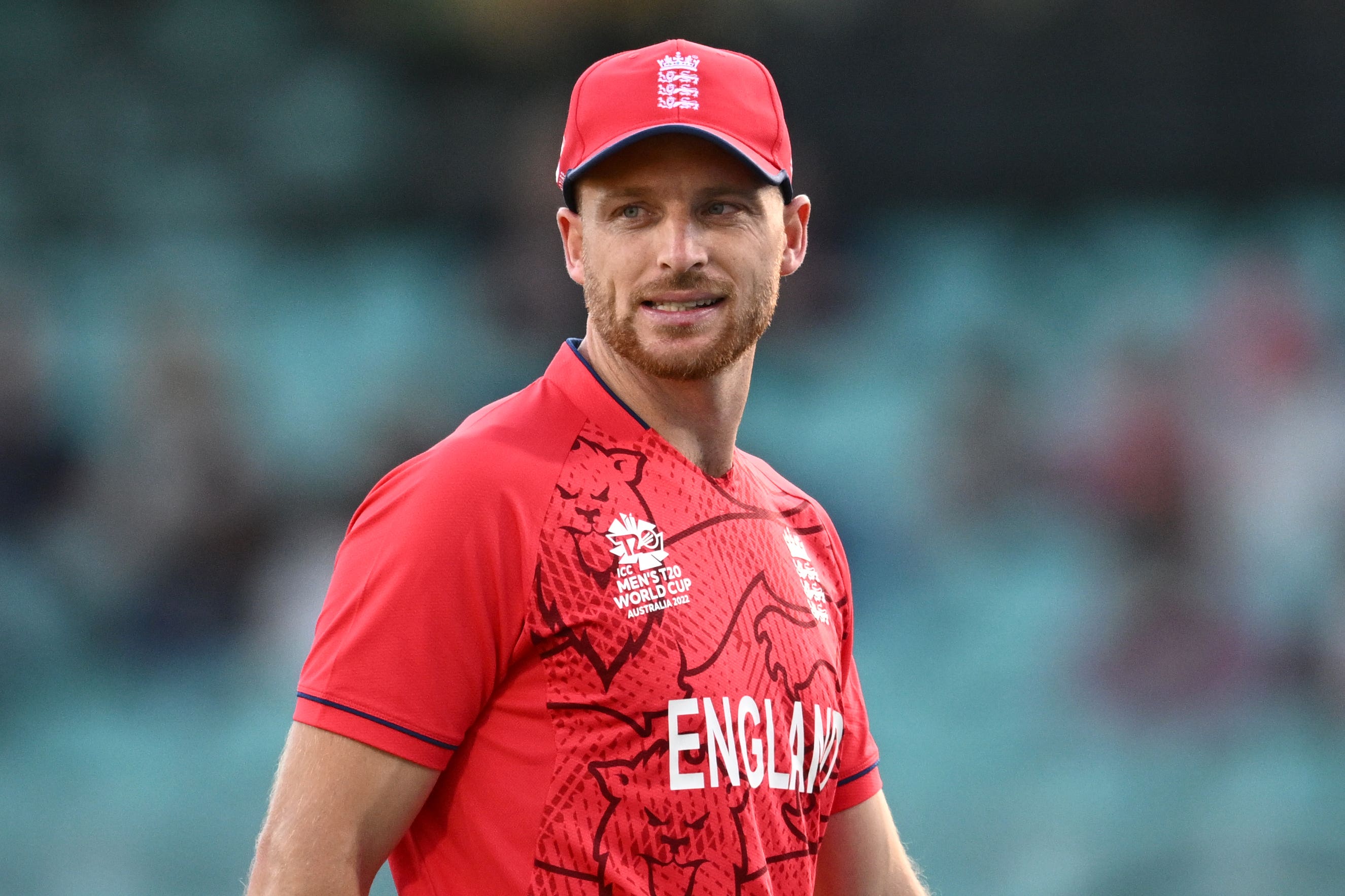 Jos Buttler believes England are not too far off feeling at home in 50-over cricket less than a month away from the start of the World Cup.
With the New Zealand series now behind them, it is the time for tough decisions and the 28 September deadline for a finalised 15-man World Cup squad is drawing ever-closer.
Ahead of the 2019 tournament - which England went on to win at Lord's - the squad were flying and 50-over cricket had not yet been marginalised or relegated to a second-tier competition.
"2015 to 2019, we played a hell of a lot of cricket and got games into a lot of guys who hadn't played a lot of games to start with in that cycle and we turned out with a really experienced team," Buttler said.
"Post 2019, we've had covid and changing schedules etc and that's just the facts."
That's how it is. We have a, I wouldn't call it Dads Army but we're an aging group.
"We've got a lot of experience in the format so it won't take quite as long to get back to feeling completely at home in 50-over cricket."
The games against New Zealand have not eased the selectors minds. Dawid Malan has all but secured his place on the plane to India with two stunning knocks of 96 and 127 in the final two matches against New Zealand, but for Jason Roy it has not been as reassuring.
Roy was a star back in 2019, but questions have arisen over his fitness, especially after he missed the final two matches with a back spasm.
Buttler hinted he could play against Ireland - where the rest of the squad will be a second string side - but it remains to be seen if that would be beneficial.
"Yes, we just have to find out … you know, the biggest frustration is for him, he wants to be fit, and playing, and affecting games of cricket for England, so that's been frustrating for him," Buttler said when asked about the opener.
"He's been working really hard to be fit and available but we now have a few days where we can regroup … the coach, the captain, the selectors or whatever, and just work out exactly what we need to do moving forward."
However, most of the England squad have remained from 2019, and Buttler has carried on where Trevor Bayliss and Eoin Morgan left off.
"We've tried to be a really loyal team and selection panel throughout," the England white-ball captain said.
"It's something Eoin Morgan and Trevor Bayliss started, right at the start. If you ask people to play in an aggressive way then leave them out as soon as it goes wrong. Same with the ball, if they get hit for a couple of fours. It sends the wrong message."
"We're asking people to take risks so there will be failures along the way. We've reaped the rewards of been consistent with selection so certainly, you take whole picture in.
"You can't just pick a World Cup squad from these four games because there's a lot of thought and process that goes into and looking into people as a whole.
"That's been one of the hallmarks of selection but I think we can find out all the information over the next few days if we need to and make what will always be a really tough decision.
"We're blessed with so many good cricketers in the white-ball game at the moment but in a World Cup, you can only take 15."
Join our commenting forum
Join thought-provoking conversations, follow other Independent readers and see their replies