Kevin Pietersen posts strange selfie after walking into a tree
Pietersen manages to cut his face open after 'walking at full pace into a tree'
Samuel Stevens
Thursday 02 April 2015 18:39 Comments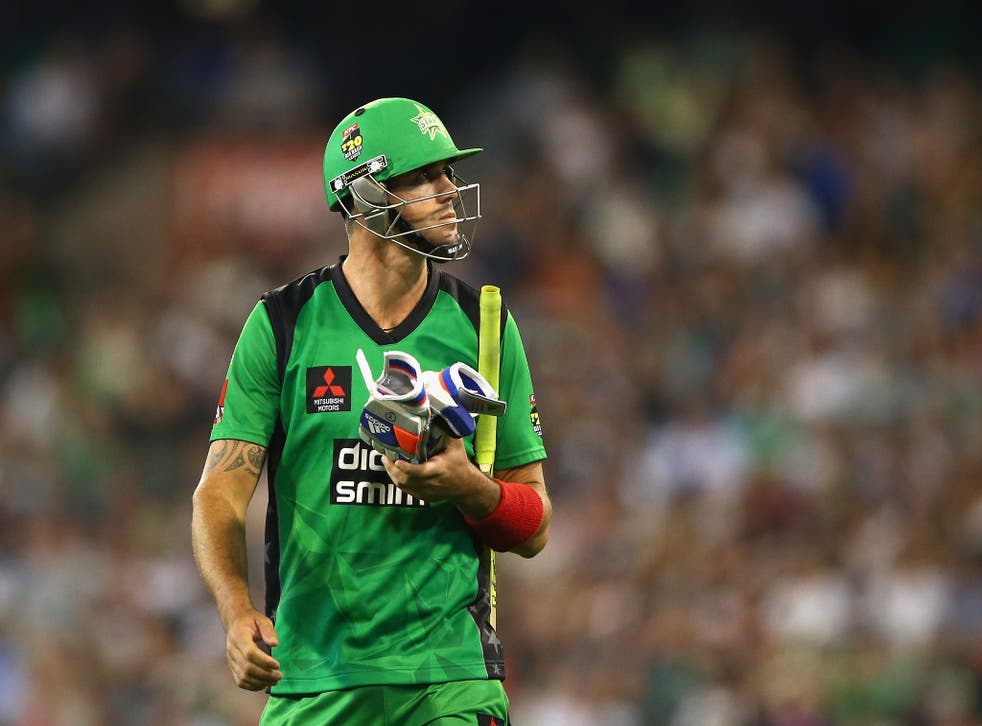 Kevin Pietersen gave his Twitter followers a fright this morning after posting a photograph of a facial injury sustained by walking into a tree.
The former England star grimaced for the camera and wrote: "Nothing good comes from walking at full pace into a tree!"
Pietersen has dominated the headlines recently, with speculation rife that the exiled batsman could soon return to the England set-up after their disastrous Cricket World Cup campaign which saw them eliminated at the group stage for just the third time in their history.
But while Pietersen admits that he'll "do anything" to play for England again, we're not sure what the damage from a tree faceplant will do for his cause, as you can see below.
While Pietersen will be determined to reacquaint himself with the willow, it's highly unlikely he wanted to get this close to it. However, the 34-year-old South African-born batsman clearly saw the funny side of it as he posted the picture on his personal Twitter account.
Funnily enough, Kevin Pietersen is not the only person to be talking about Kevin Pietersen this morning.
England Test captain Alastair Cook refused to be drawn on the ongoing saga which has seen fans call for Pietersen's return, and he distanced himself from having any say in the matter when it comes to a possible England comeback.
"I'm a long way away from that decision," said Cook. "It's down to Paul, Tom and Colin.
"It's not down to us. We've got 16 guys going to West Indies who are desperate to start turning round English cricket from what's happened over the last three months.
"We need to get back to winning ways and it's about a brand of cricket and trying to win this series. It's about 16 guys and the support staff. The ECB will have to deal with everything else."
Register for free to continue reading
Registration is a free and easy way to support our truly independent journalism
By registering, you will also enjoy limited access to Premium articles, exclusive newsletters, commenting, and virtual events with our leading journalists
Already have an account? sign in
Join our new commenting forum
Join thought-provoking conversations, follow other Independent readers and see their replies