Kevin Pietersen autobiography: Geoffrey Boycott admits he's be 'miffed' if he was axed like Pietersen without an explanation from the ECB
Pietersen's autobiography has left the ECB with many questions to answer over his controversial sacking last year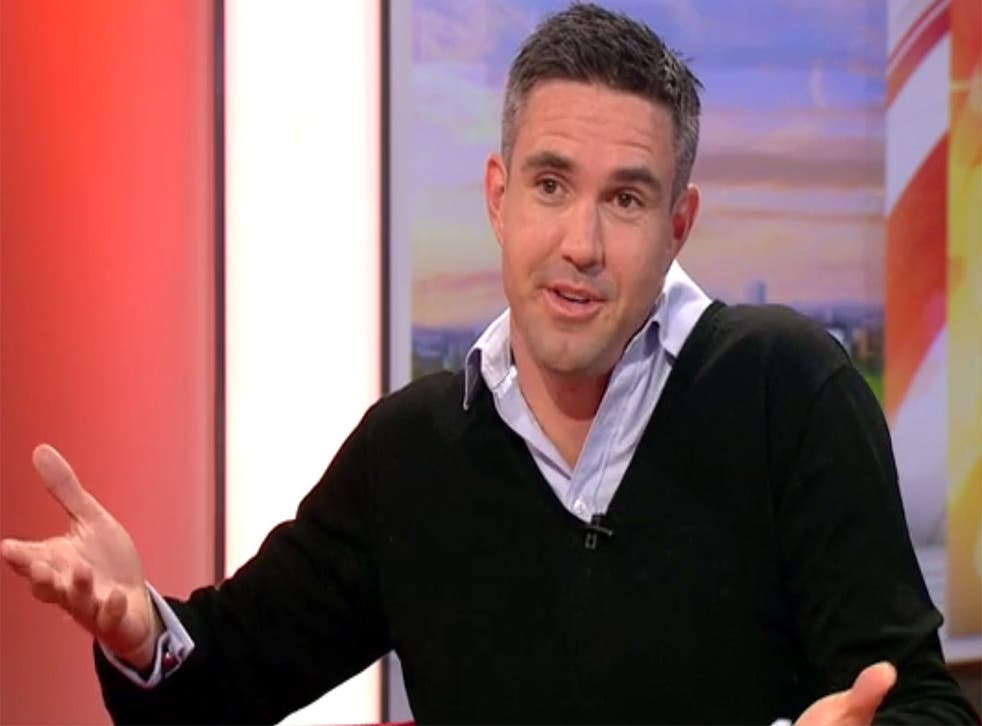 Geoffrey Boycott insists Kevin Pietersen has a right to be "miffed" after his England career was cut short without proper explanation.
Former England opener Boycott was, like Pietersen, no stranger to controversy during his own outstanding international career.
He traces Pietersen and England's problems back to the re-positioning of management power in early 2009 - a "recipe for disaster" which came to fruition.
Pietersen discovered he could not work with Peter Moores, but that crisis concluded with both captain and then coach relieved of those roles and Andy Flower put in charge instead.
Flower had been Moores' assistant, and Pietersen had already made it clear he had little regard for the man-management methods of either.
KP reaction: what they said

Show all 9
By the superstar batsman's own admission, it was the source of many of his difficulties as he had to work for a new coach - while fitting back into the ranks under Andrew Strauss' captaincy - and in his own words, Flower subsequently had a "vendetta" against him.
Boycott acknowledges all of that, in conversation with Cricinfo, and ultimately sympathises with Pietersen over his claims that the England and Wales Cricket Board failed to cite ample reasons to him for his sacking in February after last winter's whitewash Ashes defeat.
"I'd be miffed if my career had been finished for no reasons given," said Boycott.
"It's actually a pretty big thing when you've got a very talented player ... (and) a country says, 'Fine, we want to move on without you'.
"I think [both parties] have a duty to the public to say what their reasons are."
A document has leaked into the public domain, containing what appears to be an ECB log of Pietersen's alleged misdemeanours during the 2013/14 Ashes.
There has been no official reaction, though, from the governing body to the publication of Pietersen's autobiography - in which he alleges a "bullying" culture took hold under Flower's regime.
Boycott is particularly frustrated by the vacuum of information which persisted through a difficult summer for England, after Pietersen and his former employers agreed a near eight-month confidentiality clause.
"In a free democratic society, which we live in, people are entitled to (hear) their views - both sides," he said.
"So he's entitled to his, but also the ECB should have spoken out at the time.
"I think both of them should have spoken out at the time.
"It was too big an issue to just wait for a moratorium for October 1 - far too big an issue."
As for the ill-fitting working relationship between Pietersen and Flower, Boycott added: "You have two people who resent the situation, both in prime positions - one the best batsman and the other the coach in charge.
"That's a recipe for disaster, isn't it?
"I'm not surprised it spilled over, and eventually he's having his say, because I feel there was so much ill-feeling from that moment Kevin was sacked as captain and Flower was promoted from assistant coach to the coach."
PA
Register for free to continue reading
Registration is a free and easy way to support our truly independent journalism
By registering, you will also enjoy limited access to Premium articles, exclusive newsletters, commenting, and virtual events with our leading journalists
Already have an account? sign in
Register for free to continue reading
Registration is a free and easy way to support our truly independent journalism
By registering, you will also enjoy limited access to Premium articles, exclusive newsletters, commenting, and virtual events with our leading journalists
Already have an account? sign in
Join our new commenting forum
Join thought-provoking conversations, follow other Independent readers and see their replies