Kevin Pietersen autobiography: KP told players were not to blame for fake tweets
The man behind the spoof Twitter account is a friend of both Stuart Broad and Alex Hales, but is adamant no England players tweeted from it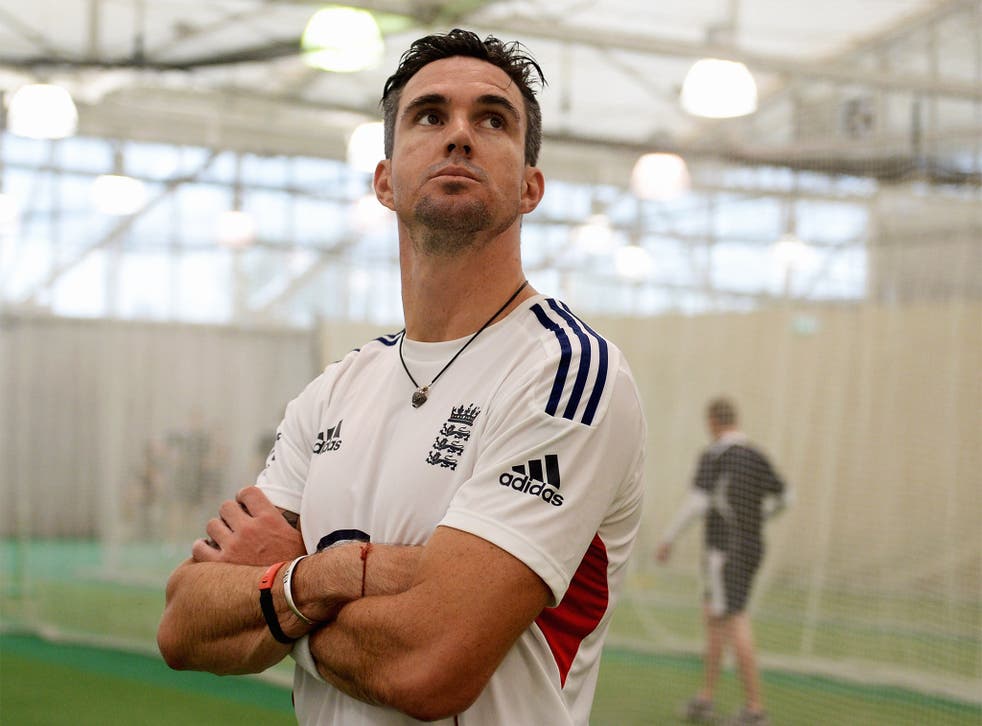 Kevin Pietersen's suspicions that he was bullied by his England colleagues via a fake Twitter account were apparently laid to rest today.
Whether it will help to patch up the relationship between Pietersen and those he sees as his tormentors is extremely doubtful, given the nature of the claims and counter-claims this week. But the evidence seemed unequivocal.
The wag behind the account, @KPgenius, denied categorically that any England players were behind any of the tweets or fed him any information. Pietersen says in his incendiary autobiography, KP, that someone walked up to the former England captain Alec Stewart at The Oval one day and said: "You know that KPgenius twitter account? I'm running it and some of the guys in the dressing room are tweeting from the account."
Pietersen was upset at the time when he heard of this and his mood has clearly not improved, judging by his constant references to it during interviews about the book, which hits the shops tomorrow after days of revelations. It seems he need not have let it eat away at him these past two years.
Richard Bailey, who started the spoof account, said: "When I spoke to Alec Stewart I actually said others might know it was me doing the tweets. I have a witness to that conversation."
Although he is a friend of both Stuart Broad and Alex Hales, he was adamant no England players tweeted from the account, saying: "They 100 per cent did not tweet from it."
KP reaction: what they said

Show all 9
However, Stewart's version, told to Radio 5 Live, supports Pietersen. He said that the person who came up to him at The Oval said that three players had access to the account and named them as Stuart Broad, Graeme Swann and Tim Bresnan.
This is merely another fascinating twist in the saga of Pietersen's messy divorce from the England team, though he continued to insist that he would not mind a remarriage. He intends to seek talks with Surrey, who ended his registration last week, about being re-engaged for next season.
Although he has said he is reluctant to haul himself round the counties playing four-day cricket, Pietersen seems to accept that it may be the only way if he genuinely harbours aspirations of an England return. "Maybe it's a fair argument," he told the London Evening Standard. "The ECB have been under pressure for a lot of things but they still haven't buckled. They still might. I can see the point. I do need to sit down and discuss what direction my cricket goes in next year because I didn't play well this year."
The bridges have never been designed that Pietersen must construct after his derision of the ECB, the England management, coaches and players in his book. But he still sees a way back through Surrey, whom he felt he let down this season.
The ECB has maintained its resolute official silence, hoping that the storm will pass. The governing body, which has sometimes seemed powerless and rudderless this week, was incandescent that a legal document, assembled as an internal document by its lawyers, and containing details of Pietersen's alleged misdeeds on the tour of Australia last winter, was leaked.
Most were petty and the ECB must have felt that a public response would make it look pettier still.
Register for free to continue reading
Registration is a free and easy way to support our truly independent journalism
By registering, you will also enjoy limited access to Premium articles, exclusive newsletters, commenting, and virtual events with our leading journalists
Already have an account? sign in
Register for free to continue reading
Registration is a free and easy way to support our truly independent journalism
By registering, you will also enjoy limited access to Premium articles, exclusive newsletters, commenting, and virtual events with our leading journalists
Already have an account? sign in
Join our new commenting forum
Join thought-provoking conversations, follow other Independent readers and see their replies