Kevin Pietersen autobiography: Ricky Ponting backs KP allegations as he hits out at England team
Former Australia star leads international cries of support for batsman after his book controversy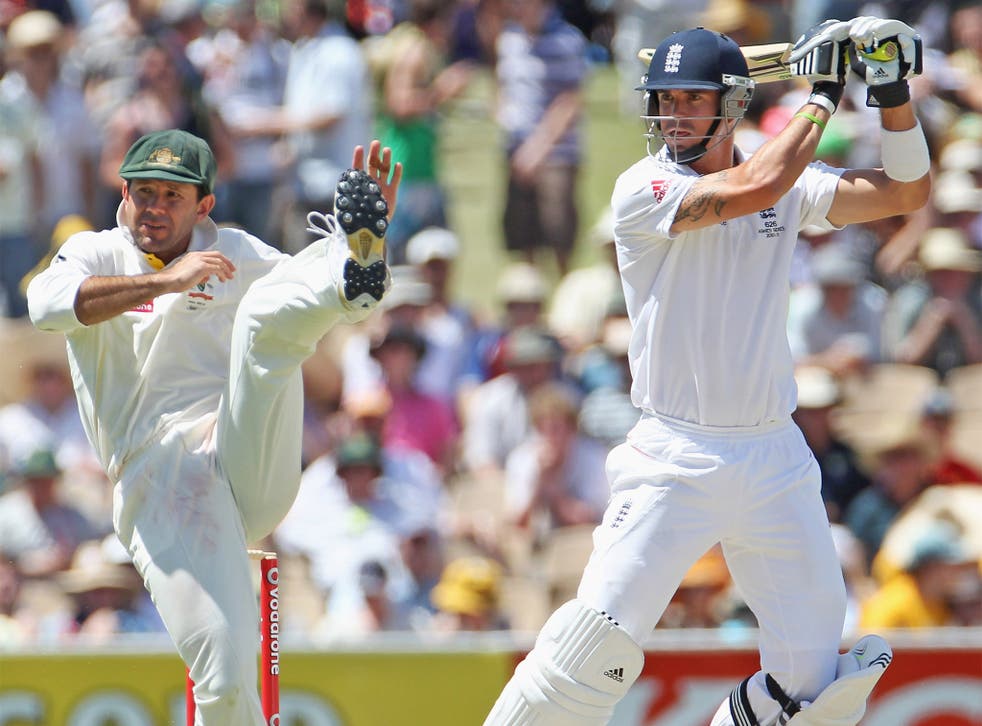 Some of world cricket's most illustrious names have expressed solidarity with Kevin Pietersen, claiming that his fallout with English cricket's hierarchy can be attributed to failures by the team management and the English and Wales Cricket Board rather than anything to do with the player himself.
Former Australia captain Ricky Ponting led the way, delivering a stinging attack on the England team culture and claiming that he was not surprised by the poisonous atmosphere in the England team portrayed in Pietersen's controversial autobiography.
Ponting revealed that Australia's batsmen witnessed at close quarters the sledging of fielders by England's most experienced bowlers, described by Pietersen as "bullying".
"We saw them doing it, [James] Anderson was always the same, and [Graeme] Swann," said Ponting. "The pointing of fingers and you'd hear a few expletives if there was a misfield or a dropped catch. The guys who were doing it were the so-called leaders. That's where the captain has got to come in, not wait and let little things turn into big things. That's what it sounds like has happened in this England team.''
Although Australia have had dressing room squabbles, Ponting claimed similar abuse of team-mates in the field would not be tolerated.
"If a young bloke had dropped a catch and a bowler went off at him, that's just not acceptable,'' he said. "No one means to drop a catch, to bowl a bad ball, no one means to play a bad shot.''
Former Pakistan captain Inzamam-ul-Haq said that the Pietersen affair demonstrated the inability of English cricket to integrate high-profile figures within a team.
The prolific batsman said: "If you look at cricket in Pakistan and in India it has always had superstar names, big players who are also big personalities. You have to accommodate these players because they are the ones who can win you games.
"You just have to look at teams like India and Pakistan and the star names they have had over the years from Imran Khan to Sachin Tendulkar. It is all about understanding these players and giving them space to express themselves."
KP reaction: what they said

Show all 9
Within teams such as India and Pakistan, it is not uncommon for high-profile names to have an influence on team selection and be given extra leeway compared to others.
"English cricket was not used to a player like Pietersen," Inzamam said. "There have been no superstar names from within English cricket in the way that you have with teams from the sub-continenent. What has happened over the past few days is more a reflection on the English game's inability to handle such a player. It is not about Pietersen's personality."
Pietersen enjoys a huge following in India, where he plays for the Delhi Daredevils Indian Premier League team. The batsman is also close to leading figures in the country from the world of cricket, business and entertainment.
Former Indian spinner and captain Anil Kumble, who played in the same IPL team as Pietersen, said: "We are good friends. He is a fantastic cricketer and person. The past few days do not reflect very well on the England team and the way it is run." Ex-India captain Sourav Ganguly, another close friend of Pietersen, said: "The whole thing is unpleasant and I feel for KP."
Former Indian all-rounder Kirti Azad, who was a member of the 1983 World Cup-winning team, said: "Big players require special handling. This is something that the English game does not understand.
"Players like Pietersen have big egos. It's all about how you manage them. Indian cricket has been doing this very successfully for many years. I find the whole thing unpleasant. Perhaps KP should not have gone so public but you have to ask how has the coach been managing him?"
One of India's leading cricket writers, Sharda Ugra, summed up the mood within the international cricketing community when she said: "An American football coach said, 'the bigger the pain in the ass you are, the bigger your game had better be'. Pietersen was Mr Big Game himself.
"I've followed the saga with disbelief and amusement. Disbelief due to the inability and unwillingness of the England team leadership to 'manage' a player of Pietersen's quality. Amusement at the spin-doctoring now on, to counter his statements. Pietersen wasn't playing cricket to fall in line, he was playing to win matches. What captain or coach can't work with that as a starting point?"
Register for free to continue reading
Registration is a free and easy way to support our truly independent journalism
By registering, you will also enjoy limited access to Premium articles, exclusive newsletters, commenting, and virtual events with our leading journalists
Already have an account? sign in
Register for free to continue reading
Registration is a free and easy way to support our truly independent journalism
By registering, you will also enjoy limited access to Premium articles, exclusive newsletters, commenting, and virtual events with our leading journalists
Already have an account? sign in
Join our new commenting forum
Join thought-provoking conversations, follow other Independent readers and see their replies