Kevin Pietersen: The press reaction at home and abroad as his England career comes to an end
The batsman has been told his England future is over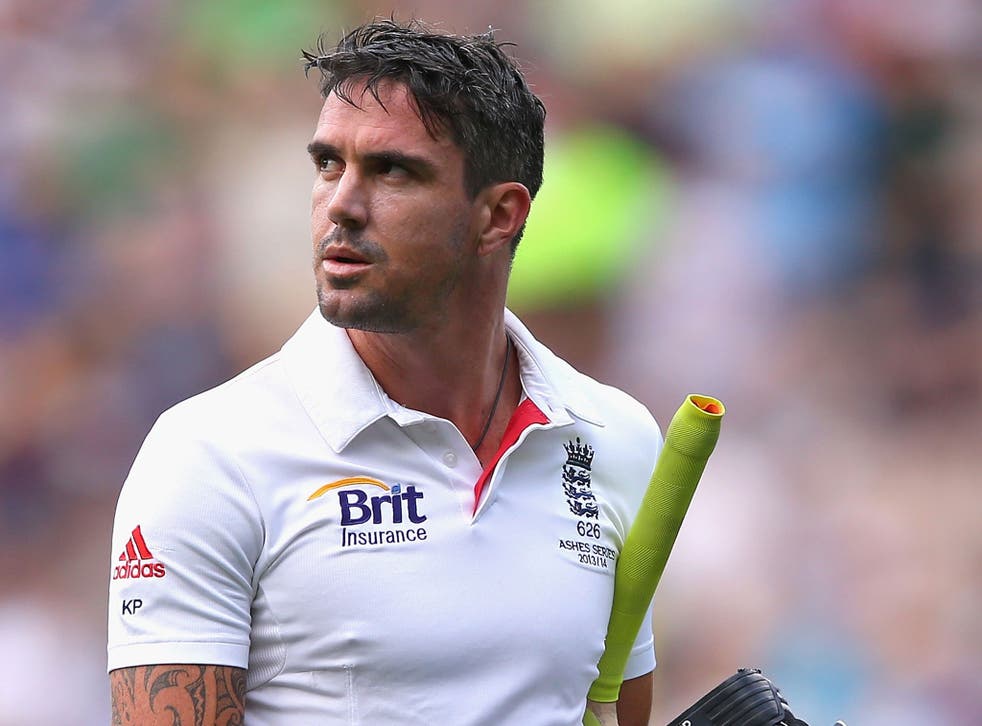 England delivered a bombshell when they announced Kevin Pietersen's enforced international retirement. Here, we gauge the press reaction at home and abroad.
Former England captain Michael Vaughan, in his Daily Telegraph column: "Kevin Pietersen's sacking by England is preposterous, and we are owed a proper explanation.
"There is something terribly wrong with the team and coach if they cannot cope with a great player's quirks."
BBC cricket correspondent Jonathan Agnew, on bbc.co.uk: "The ECB did all it could to bring him back on board, but when you have been so completely and utterly dismantled, as England have been this winter, you have to draw a line ... It is a shame we will never see Pietersen in England colours again."
Daily Mirror columnist Mike Walters: "Pathetic England have sacked Kevin Pietersen - and did not even explain why they were finishing his international career.
"Clowns in blazers at Lord's face a huge public backlash after revealing Pietersen will not be included in the one-day squad to tour the West Indies later this month, nor the Twenty20 world cup in Bangladesh which follows.
"After calling time on KP's England career, the England and Wales Cricket Board - who face a £500,000 bill to pay up the remaining eight months of his central contract - issued a dismally corporate statement to justify their choice of scapegoat for the 5-0 Ashes wipeout in Australia."
Malcolm Knox, Sydney Morning Herald: "... once Pietersen failed to convince his team-mates, not just on the field but in the many small things that make up a long cricket tour, that he really did care about them and their success, once they ceased to believe he was with them, then he had to go."
South China Morning Post: "Kevin Pietersen's England career fizzles out ... Most talented England batsman of his generation ditched in atypically quiet fashion"
The Times of India likens Pietersen's situation to Geoff Boycott's, of yesteryear: "Boycott's mournful comment that 'they don't want me, but they want my runs,' will serve equally well as an epitaph for the England career of Pietersen."
Pietersen's celebrity confidant Piers Morgan can barely contain his anger, on Twitter: "I can confirm Kevin Pietersen has been SACKED by the pathetic, spineless losers at the ECB. Unbelievable."
Postscript in the aptly-named Daily Maverick, online newspaper in Pietersen's native South Africa: "Sad, but probably the right decision for the future of the England cricket team."
Kevin Pietersen in pictures

Show all 55
Register for free to continue reading
Registration is a free and easy way to support our truly independent journalism
By registering, you will also enjoy limited access to Premium articles, exclusive newsletters, commenting, and virtual events with our leading journalists
Already have an account? sign in
Join our new commenting forum
Join thought-provoking conversations, follow other Independent readers and see their replies