County cricket's Kolpak crisis brings ECB's priorities into question
Time will soon tell whether this influx of players will set back the English game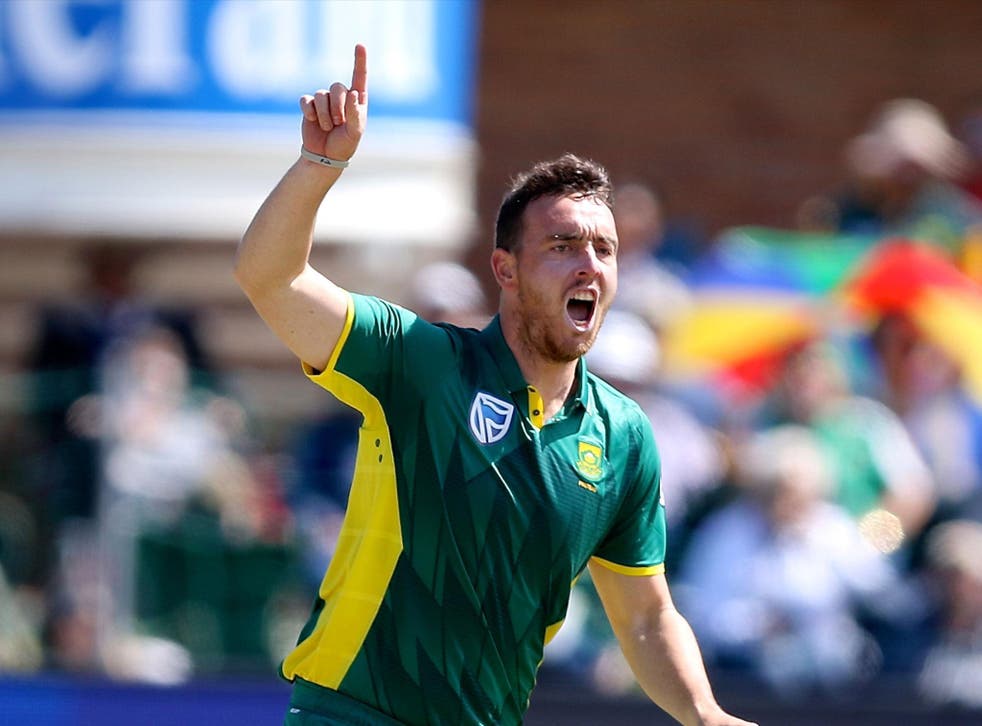 The South Africans are coming. In the last few months, six cricketers who have represented the Proteas at senior level have turned their back on international cricket for the security of Kolpak deals in county cricket.
While the reasons for this recent exodus vary from player to player, they are rooted in a combination of financial security, uncertainty over consistent international opportunity because of South Africa's transformation policy and a rush to beat Brexit. Once (if) implemented, it is highly likely that players from EU countries or those part of the European Union Association Agreements will find Kolpak contracts hard to come by. The ECB are keen to leave as much unsaid as the process drags on until the full legal implications are laid bare.
For now, middle order batsman Stiaan van Zyl and allrounder David Wiese have moved to Sussex, off-spinner Simon Harmer to Essex and stocky right-arm quick Hardus Viljoen will spearhead Derbyshire's attack. But it is Hampshire's business in acquiring Kyle Abbott and Rilee Rossouw that has caused the biggest ripples.
Abbott, 29, was in the midst of his longest stint in South Africa's XI, filling a Test spot vacated by injury to Dale Steyn. His first match in place of Steyn in November saw him return match figures of nine for 118 against Australia in a series-deciding win at Hobart. His emotional farewell press conference after what, bar some twist of fate, will be his last match in Protea whites, was a far cry from Rossouw's group email.
Whatever empathy and well wishes Cricket South Africa chief executive Haroon Lorgat and head coach Russell Domingo had for Abbott was not saved for Rossouw. Lorgat lamented the now wasted outlay on treating the batsman's various injuries over the last year. Domingo could not get past the coldness of the farewell: "When he sent the e-mail, he spelled my name wrong for starters. He forgot the second 'l'. That's where we are." Both have had their contracts terminated.
More are expected to be announced – Glamorgan are currently in talks with 26-year-old quick Marchant de Lange – as Cricket South Africa look at measures to stop the haemorrhaging of talent. Meanwhile, those on these shores are wrestling with what this might mean for the domestic game.
Hampshire's hand in what has been dubbed the Kolpakalypse has provided a handy stencil for the drawing of battle lines. Steered by the moneybags of eccentric chairman Rod Bransgrove, they are looking to secure their Division One future with expensive, highly-skilled imports rather than cultivating English talent, having survived relegation in 2016 only thanks to hefty sanctions imposed on a sugar-daddy-less Durham, who will start the 2017 season in Division Two on minus 48 points. The injustice felt in Durham was only exacerbated by an ECB assessment this week awarding them a 100 per cent grade on "quality of coaching and learning", while celebrating the fact that academy players made up 75 per cent of their first XI sides last year. Throw in the fact that Hampshire lured allrounder Asher Hart from Durham's stable in September with an impressive contract offer and there's an easy "good versus evil" narrative developing.
As ever, that visceral picture doesn't quite tell the whole story. After all, Hampshire have contributed James Vince and Liam Dawson to England, with Tom Alsop, Mason Crane and Brad Taylor further down the chain, while Durham made use of South African pipeline when they acquired the services of wicketkeeper-batsman Michael Richardson and England's latest Test cricketer, Keaton Jennings. But there are no two ways about it: there will be fewer opportunities for English cricketers.
Since Leicestershire made left-arm spinner Claude Henderson the first Kolpak player in 2004, the ECB have been struggling to control the steady flow into county cricket. It is understood that in the last few months, the ECB prevented one county from signing a player as a Kolpak, instead forcing them to register him as an overseas player. They were able to do similar in 2013 when Glamorgan tried to sign former Test batsman Jacques Rudolph in this manner. Rudolph had originally played as a Kolpak for Yorkshire from 2007 before finishing his deal early to push for an international recall, which duly came in 2011. As a result, the ECB had grounds to reject his application to revert back. Glamorgan signed Rudolph as an overseas player.
The extent of the Kolpak "problem" in county cricket during the mid-to-late 2000s is characterised by an infamous Leicestershire-Northamptonshire match in 2008 in which 12 of the 22 players were South African Kolpaks. At the time, Northamptonshire's current captain Alex Wakely was that young English talent – lauded under-19 captain, destined for big things – having to make do on the fringes of a Wantage Road dressing room where Afrikaans had taken over as the first language.
"Coming in as an 18-year-old, it was quite daunting," he recalls to The Independent. "I remember making a note of keeping myself in a corner and staying out of the way. There were a lot of overseas players in the dressing room. A lot of superstars. Players who had played international cricket. You look at some of the dominant Test nations over the years: Australia, India – they wouldn't allow something like that to happen. You look at it and you think – surely playing county cricket is about making our international team better?"
It is a sentiment echoed by PCA chairman David Leatherdale who, in a statement to the website Cricbuzz, relayed his huge disappointment that counties "felt the need to sign players as Kolpaks or on EU passports instead of developing and producing home-grown players themselves for the future benefit of English cricket".
Yet Wakely, who has led Northants to two NatWest T20 Blast trophies in the last three years, along with promotion to Division One in 2013, can see the bright side having developed through the first wave of Kolpaks. "That first dressing room made me grow up quick. It was also a great place for me to learn from players who had played at the highest level and test myself against them."
"For me, the issue is the mercenary: someone who just comes over here for a quick buck and then buggers off after a couple of years. But if you have someone like we did in Andrew Hall, who spent seven seasons at Northants, captained the club and looked to develop players at the club, then it is of huge benefit. Without a doubt, players like Hall, Lance Klusener and Nicky Boje – all high-quality international players in their own right – moulded me as a cricketer and a captain. You raise your standards as a youngster." The latter is a point echoed by Sussex batsman Chris Nash, who allayed a fan's fears over the signings of Van Zyl and Wiese over Twitter: "when I started we had 2 overseas and a Kolpak player, [the] standard was excellent and best young players made it".
Many current players believe those in the opposition dressing room have a similar effect. In his autobiography "Unguarded", Jonathan Trott hypothesises that the influx of Kolpak players during the mid-2000s helped contribute towards England's most successful period in memory, which saw them ascend to the number one Test rankings. In his words, the swell of higher quality players into the system "helped narrow the gap between the domestic and international game". The examples he offers – Andrew Strauss, Alastair Cook, Matt Prior and himself – all scored Test hundreds on debut, while Kevin Pietersen and Ian Bell opened their accounts with impressive half-centuries. It helped the bowlers, too: "If you're a young bowler trying to dismiss [Murray] Goodwin," says Trott, "you learn how tough international cricket can be."
It was Peter Moores, former England coach, who signed Goodwin on as a Kolpak player in 2005, after the Zimbabwean had spent the previous two seasons as an overseas, when he was director of cricket at Sussex. Now head coach at Nottinghamshire, he has seen first-hand how the loophole can benefit the system as a whole.
"As a coach, generally you have a balance of how many English players you are happy to have in your team," he tells The Independent.
"At the moment, club to club basis. Often, the really good teams have a good core of players from their own county or ones that have been with them for a while. I think there is a duty of care to our own game to create opportunities for it to develop. The issue will be overloading too many at one place.
"We had a strong policy at the time of developing Sussex players but also England players. That balanced off with getting in some seniority at the time and some quality around those youngsters to develop them at a faster rate. At the same time as having Murray on board, we had the likes of Matt Prior, Luke Wright, Michael Yardy, Chris Nash, James Kirtley, Jason Lewry – these youngsters coming through at the same time."
At present, there is trust from the ECB that counties have the best interests of the domestic game and international side to heart. Time will soon tell whether this influx of Kolpak players will set back the English game. But there is strong belief within the system that it could well enhance it.
Join our new commenting forum
Join thought-provoking conversations, follow other Independent readers and see their replies