Leg-spinner Adil Rashid: Yorkshire are ruining me
Leg-spinner tells Richard Rae that he is at breaking point with county and his captain Andrew Gale 'who doesn't get art of leg-spin'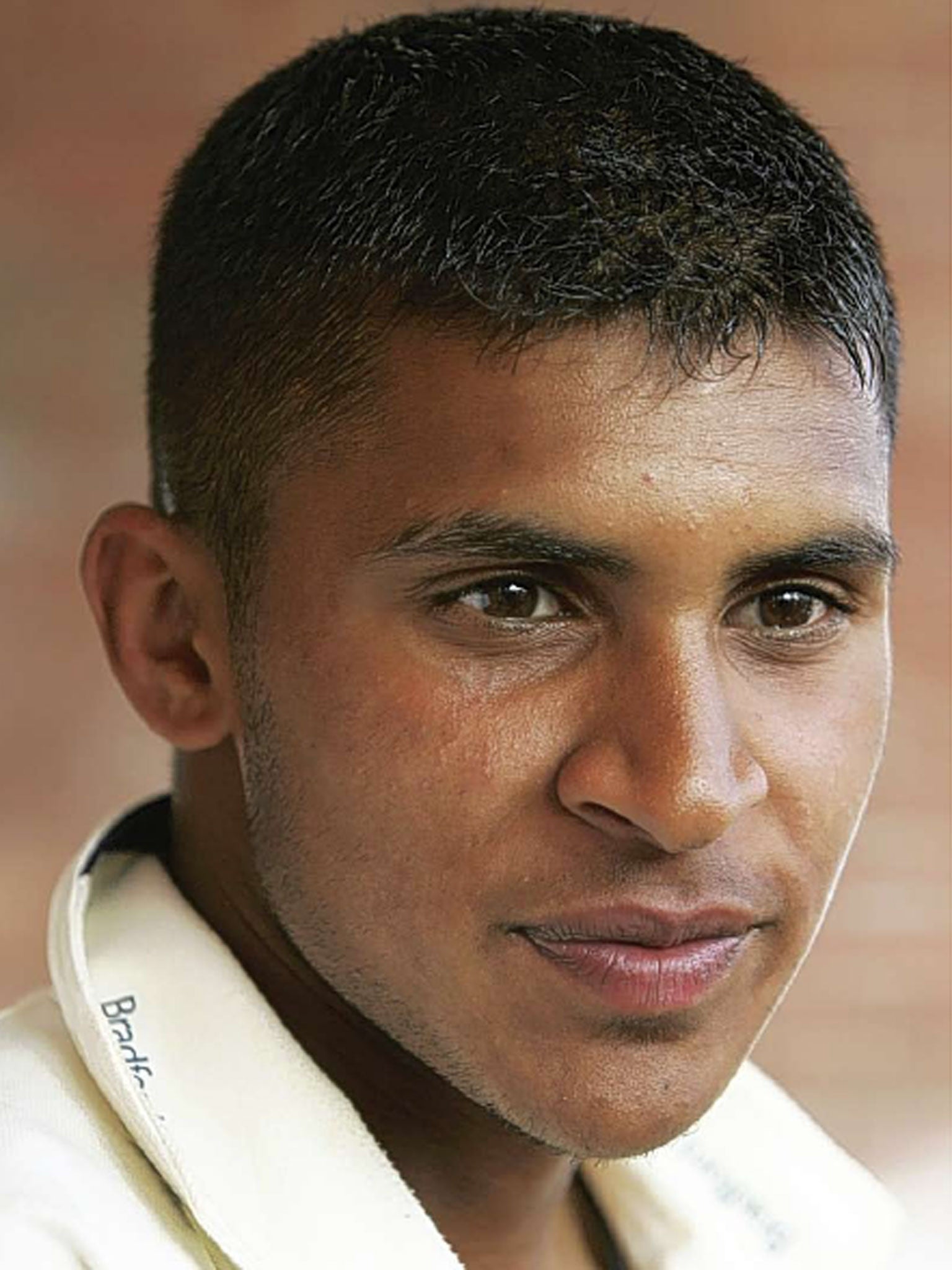 When the fast bowler Ajmal Shahzad left Yorkshire last May, there were many who thought the leg-spinning all-rounder Adil Rashid would follow him. The parallels were obvious. Close friends, both had featured regularly for the England Lions and occasionally in full international squads, but their careers appeared to have stalled, and neither was happy with their treatment by their county.
But while the ebullient Shahzad went on loan to Lancashire before eventually signing a three-year deal with Nottinghamshire, the more reserved Rashid stayed put, even after being dropped and publicly criticised by Yorkshire president Geoffrey Boycott.
The 25-year-old was eventually recalled, but he is ready to take drastic action if things do not improve, and is still sore about his treatment. "Now is the time to draw the line, and if it happens again I'll say: 'OK, I'll go out on loan somewhere else to play'," says Rashid, who scored just 129 runs in eight innings at 16.12, and took 16 wickets at 41 apiece in his 10 championship matches last season.
"I hope it doesn't come down to that. I've been playing here seven years and I want to stay. But I have a career and I can't waste another year.
"At the moment I'm hopefully still there or thereabouts, but another year like 2012 and I won't be, I'll be dropping down, down, down and gone. If I don't feel as though I've been treated well, I'll go. I need to be playing first-team cricket, and I know if I'm not playing for Yorkshire there are going to be teams out there willing to take me and play me."
Boycott may have insisted Rashid had not been mismanaged by Yorkshire, but the player disagrees. "It's hard to come straight on and hit your length and line with every delivery if you're hardly bowling and the coaches and people around you don't give you the backing. Last year a lot of people were saying: 'There's something not right here'.
"The confidence goes down, you start doubting yourself, you start thinking you have to do something different.
"Obviously there's some blame on me, but there's some on the people around me, on the captain and the coaches. If a player's not performing, don't just all of a sudden disrespect him, or think: 'Oh, he's nothing now' then as soon as he starts playing well: 'OK, I'll respect him again now'."
Rashid has drifted so far out of international consideration that he was not even selected for the Lions squad last winter. It was one of the reasons he chose to stay at home and practise last winter rather than earn money by playing abroad.
"I have to believe I can get back into international contention, so I didn't go to play in Australia or South Africa. I stayed and worked on my game so this season I'd be ready to get good performances under my belt. At the end of the season hopefully I'll have some hundreds, some five-fors, and I'll be knocking on the door of the Lions squad or even the main squad."
Given most spinners achieve their best results in the later stages of their careers, it is a reasonable point. Rashid was 18 when he took 6 for 67 against Warwickshire on his debut on a typically hard Scarborough wicket back in 2006.
The season after that debut he took 40 championship wickets and scored almost 800 runs: the next season, 62 wickets, which earned him a late call into England's touring party to go to India. International one-day recognition followed, but just six wickets and 70 runs in five ODIs and five T20s for England left some questioning whether he possessed the quality for Test cricket. His struggle at Yorkshire last season obviously has not helped.
"I didn't think I'd done much wrong," he says. "The weather was poor, I hadn't bowled a lot of overs, and all of a sudden for me not to be playing for the first team, it was frustrating and upsetting.
"I didn't get answers as to why I wasn't playing. It was: 'You're not playing today. We don't feel you're bowling well enough.' But how can I not be bowling well enough when I'm hardly bowling at all? Or just in one- or two-over spells? As a leg-spinner, it takes three or four overs to get into your rhythm.
"Ask Shane Warne. Off-spinning is different, you can land it there easy, but if a leg-spinner is cold or whatever, you need a couple of overs and you need the captain to give you confidence and backing. If a batter goes after you, the captain needs to be saying: 'OK, let's set a defensive field. I'm going to keep you on, doesn't matter if you get smashed. You're my match-winner and you're going to get me wickets'.
"The captain [Andrew Gale] knows what I can do because I've got 200-plus [296] first-class wickets. He should have thought: 'OK, he's done this in the past, I need to back him.' If I don't get that from the captain obviously my confidence is going to go down.
"Doubts start creeping in. I'm thinking: 'I've got to take a wicket in this over or that's it, I don't bowl again'. No captain in the past did that to me. [Anthony] McGrath, Vaughany [Michael Vaughan], Craig White, Jacques Rudolph – they backed me.
"Vaughany used to set defensive fields and just bowl me. He never doubted me and it would just build my confidence, I'd get a wicket, get another, get four, get five. With Galey it's changed. A couple of overs and that's it, you're not bowling again for a long time, and when you do come on to bowl again, it's for an over. I don't think it's fair.
Join our commenting forum
Join thought-provoking conversations, follow other Independent readers and see their replies