What Liam Plunkett's wedding tells us about the precarious balancing act of sport and life
Liam Plunkett's decision to forgo England duty raises an important question: whether perspective and hinterland and a broad range of interests is a desirable trait or an unwelcome vice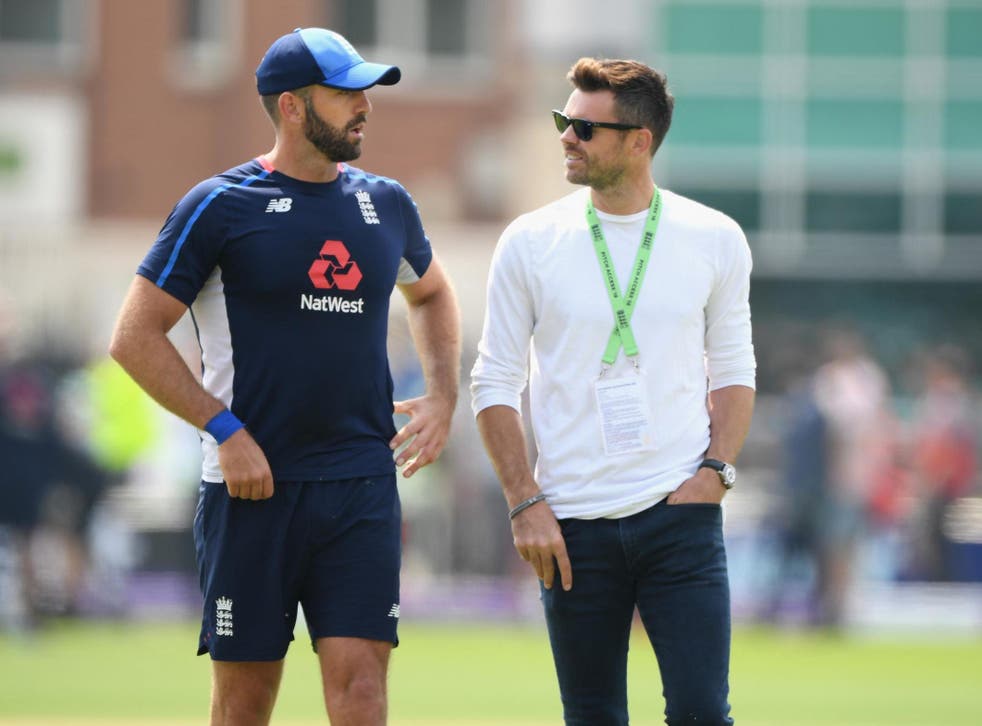 In one sense, it was a wedding just like any other. The invites had been despatched. The RSVPs had been RSVPed. A sumptuous Cotswolds venue had been secured and booked. Most importantly of all, the date had been saved: October 13, 2018, the marriage of Emeleah Erb and Liam Plunkett.
Unlike most weddings, however, this one was at the mercy of Sri Lanka Cricket. In February, they decided to switch around the dates of their one-day series against England, throwing it into the path of the wedding with an unerring accuracy that Plunkett himself would have been proud of. All of a sudden an indelicate decision presented itself. Plans for the wedding were already well advanced. Over 60 guests on the bride's side had already booked flights from America.
On the other hand, going ahead with the wedding would mean giving up his England place. And though his status seemed fairly secure – he was England's leading one-day wicket-taker in 2017 – he was 33 years old, and there are never guarantees. Presented with the same dilemma, Plunkett's captain Eoin Morgan decided to postpone his wedding and go on tour.
And most of the time, that's how this story ends. Personal sacrifice – whether to body, sanity or simply time – is woven into the liturgy of modern sport with an almost sadistic relish. Those who single-mindedly submit their lives to their work – the football manager out on the training pitch at 7am, the cyclist who rides through broken bones, the athlete who spends 11 months of the year away from home – are lionised for their commitment.
Family life, meanwhile, is acknowledged only in terms of its impact on the field: a source of inspiration, a support network, a sense of perspective. In the hyper-serious world of elite sport, the idea that a professional athlete might derive their fulfilment from anything other than sport seems anomalous, contrarian, almost transgressive.
Nevertheless, Plunkett has decided to plough ahead regardless. "I think England understand my position," he said. "I'm not going to change and ruin everything for her." And so while England are playing the second one-day international in Dambulla, Plunkett will instead be executing his skills on the dancefloor, finding the right areas on the cheeseboard, letting his speech do the talking, and so forth.
You hope, above all, that he retains his faculties a little better than his former team-mate Graeme Swann. The morning after his wedding night, Swann was presented with a £12,500 bar bill from the previous evening that he had no recollection of approving. Only when the manager showed him the signed receipts did Swann realise that he had been so discombobulated that he had been mistaking the waiting staff for persistent autograph hunters, as evidenced by the fact that many of the bills bore the scrawl "Best wishes, Graeme Swann".
Meanwhile, Plunkett's place will go to Sam Curran, a superior batsman and certainly the man of the moment after a scintillating summer. By the time Plunkett gets to Sri Lanka for the last two games, he may no longer have a career to resume. "Whatever happens," he has said, "will happen." And perhaps the reason his decision feels so refreshing is that it cuts against the grain of what we are consistently told elite sport is about: giving no quarter, leaving nothing to chance, grabbing every opportunity as if it were your last.
This fetishisation and normalisation of the obsessive even occurs below the elite level. A colleague relates the story of the chairman at his local cricket club, who has banned his players from getting married in the summer, because it puts half the side out of action for a weekend. Nor is it just the participants who are forced into sacrifices: a thought, please, for the football-illiterate boyfriends and girlfriends rolling their eyes as their partners explain for the umpteenth time that the only feasible times to take a holiday are off-season and Checkatrade Trophy week.
There is, after all, an intrinsic selfishness to sport: its tyranny of seasons and fixture lists, its indulgence of the fanatical and neurotic, its ceaseless demands on your time and sanity. The Plunkett story took me nostalgically back to a wedding in which I briefly participated last summer, which just happened to coincide with England vs Australia in the Champions Trophy. Trust me, there is no sensation that compares to the sheer disappointment on the face of your new wife as she catches you watching Sky Go in the stairwell when you're supposed to be cutting the cake.
Perhaps sport demands too much of us. Or perhaps we submit ourselves too readily to it. According to the New York Times, the divorce rate among elite athletes in the United States is estimated at between 60 and 80 per cent. Cricket gives its participants a particularly rough ride, with its long months on tour, its long, grotty weekends in soul-destroying Premier Inns in Worcester and Derby.
Fundamentally, you feel, this is a question of what life is about. Whether to be well balanced, to have a perspective and a hinterland and a broad range of interests, is a desirable trait or an unwelcome vice. Too often elite sport sees it as a dilution, and it's tempting to wonder about the implications of that sort of culture, and the sort of humans it creates.
Plunkett, for his part, will be absolutely fine. How could he not be? Of course he knows that giving up his England place just months before a home World Cup carries its risks. But he knows, too, that there will come a moment on 13 October when he will look into the eyes of his bride, and declare in front of everyone who loves him that he loves her. And I can guarantee that in that moment, his England place will be the furthest thing from his mind.
Join our new commenting forum
Join thought-provoking conversations, follow other Independent readers and see their replies