Moeen Ali's muddled departure shines light on England's impossible selection balancing act
The misleading manner in which Moeen Ali's exit from the Test series in India was handled only served to highlight the challenges facing the ECB and England's players, writes Vithushan Ehantharajah
Wednesday 17 February 2021 14:51
comments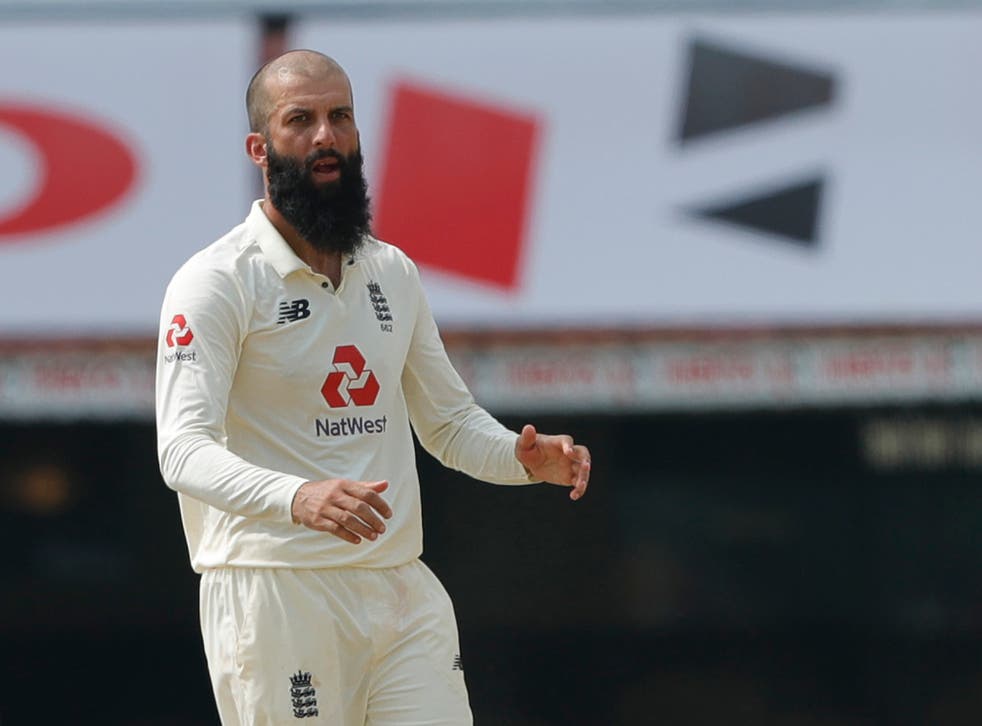 I
n a way, it's impressive the ECB's intricate 2021 selection nexus lasted as long as it did before its first hitch. But here we are in February, with its edges frayed, and an orderly queue forming around the block to tug at the loose strings.
Just hours after England had given up the second Test by 317 runs, Moeen Ali, their leading run-scorer and wicket-taker in the match, was returning home for his scheduled rest. But it was not necessarily that Moeen was leaving the tour, something which has penned in for a while and spoken of just last month by the man himself, but the manner it was relayed.
We should probably start at the end and work our way to the beginning to get the full measure of all this.
In the regular captain's post-match interview, Joe Root confirmed the allrounder would be leaving, saying he had "chosen to go home". A day earlier, national selector Ed Smith, who is out in India, spoke to Moeen to ask if he would remain at least for another Test. It would mean an alteration to a plan penned back in November when England's multi-format players were consulted as to how they would be managed with back-to-back Test series, a full white-ball programme and then the Indian Premier League in the space of three months. Individual schedules were devised, with little wiggle room due to quarantine rules. Moeen decided to stick to the original arrangement.
Root's use of the word "chosen" – clumsy, but no malice intended – caused many to wonder if Moeen had simply put his bat under his arm, cherries still fresh from the five sixes he'd clubbed earlier, and left his team when they needed him. Others who profit from the currency of outrage simply assumed this to be the case.
Root was distraught by the reaction and the controversy he had inadvertently caused and apologised to Moeen on Tuesday evening for the mistake. It's worth noting when asked in that same press conference if this was to be the last of the 33-year-old in England creams, Root shook his head in disbelief: "Why would it be Moeen's last Test match?!" He certainly hopes there are more caps to come.
As the dust settles, it's hard not to sympathise with both. To Moeen for having his desire called into question (again), and for Root to have been put in this situation. It's his responsibility to pick the XI, captain the side and score runs, and it's fair to say he's done a damn fine job of that so far. However, it's not his job to explain a selection process established and fine-tuned by those above him.
There was transparency on Jofra Archer and Ben Stokes missing the Sri Lanka series, Mark Wood, Jonny Bairstow and Sam Curran missing the first two India Tests, even Jos Buttler returning home to skip the back three. There was no need for any confusion around Moeen's movements, and no onus on Root to be the one to clear it up. Smith isn't shy of a press conference. Would five minutes over Zoom be too much to ask? Or an official statement? Clarity of any kind, even late in the day, would surely have been better than this.
There is mitigation for the unique circumstances around why such a rest-and-rotation policy exists in the first place. The challenges for those who play both red and white-ball cricket are laid out before us: 17 Tests, nine ODIs, 11 T20is, a T20 World Cup, a Bangladesh tour (which is still to be ironed out), the Indian Premier League and the inaugural season of the Hundred – not to mention the remainder of the domestic season. All squeezed into a pandemic. A more proactive, holistic approach to selection was required and that's what decision-makers are attempting to achieve, in good faith.
Indeed, Moeen immediately served as a stark reminder of how fragile such planning can be when he tested positive for Covid-19 in Sri Lanka. He might have played at least three of the first four Tests before taking his pre-agreed break. Instead, he leaves having played just one, with Dom Bess, the man to make way, as collateral.
And yet, despite Root having to cede ground to Eoin Morgan in order to allow England to field a full-strength Twenty20 side for the three matches that follow, the takes that Test cricket is not being prioritised need to be dialled down. This is a team that has won six away matches on the bounce across three different countries, suffering their first defeat in nine after bossing this same India side a week ago. The series is 1-1 with two matches to play, the next being a day-nighter with a pink ball that throws it very much towards England's strengths of seam and swing. When in the last decade has a visiting side been better placed to win in India?
That's not to say it is wrong to worry such an opportunity is being spurned. And you might even look at the above and wonder if a touring England side will ever be in this position again. With that, it's worth accepting there is no "right" and "wrong" camp on this issue. Just passionate and disingenuous ones – the modern opinion cycle, in a nutshell.
But if you are still roaming the vast online wastelands for a fight, set your sights on the ECB, other governing bodies and their component stakeholders who have refused to compromise over their slice of the pie. It is their collective faults we are where we are, facing an absurd programme requiring such cautious decryption.
How can it be that those whose front-facing messaging consists of moralising over the duty of care to their athletes are simultaneously trying to cram them into bio-secure bubbles on every corner of the world like a game of Risk? By the end of the year, England sides will have touched down in Sri Lanka, India, Bangladesh, Pakistan, India again and Australia.
What we saw on Tuesday were the first pounds of flesh taken from Moeen and Root barely two months in and there's no point pretending that others won't unwittingly give more as they continue to slog through 2021. No amount of smarter-than-half finagling will prevent that.
Join our new commenting forum
Join thought-provoking conversations, follow other Independent readers and see their replies