The Independent's journalism is supported by our readers. When you purchase through links on our site, we may earn commission.
No easy way back for Kevin Pietersen, admits 'let down' Andrew Strauss
Captain 'surprised' by antics of Pietersen whose apology is received stiffly by ECB as only a first step toward saving career as Strauss 'feels let down'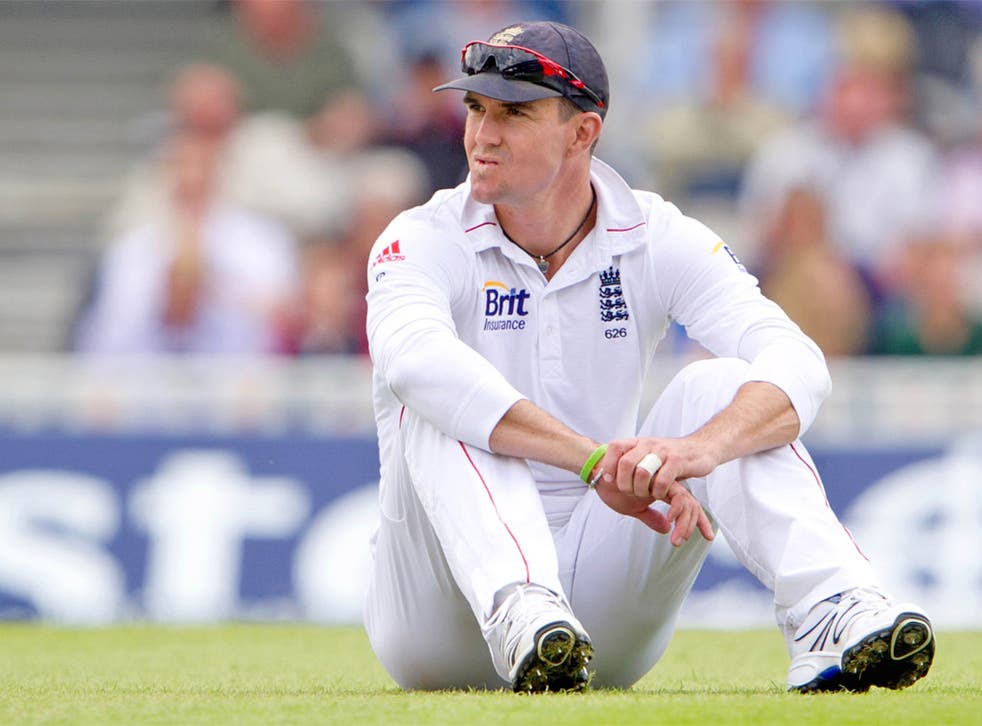 The divisions in the England cricket team were laid bare yesterday and the battle lines were clear: Kevin Pietersen versus the rest.
On a tumultuous day at Lord's, where England were supposed to be preparing for a Test match to try to retain their somewhat sullied status as the world's top-ranked side, it became clear that there will be no easy way back for their star player.
South Africa, their opponents today who are on the verge of assuming the mantle as the world's No 1 team, looked on in astonishment. Nobody could quite believe it had come to this, that a man who had made a brilliant hundred only 10 days ago is now fighting for his career.
Pietersen's formal apology to the team captain, Andrew Strauss, and the rest of the team, was received stiffly by the England and Wales Cricket Board and he seems as far away as ever from resuming his place in the dressing room. His runs, plentiful and spectacular as they are, have come to count for little. It is quite simply a matter of trust and England at present do not trust him.
Strauss said: "I feel a little bit let down by Kevin if I'm honest but this isn't an issue between me and Kevin. It's a broader issue than that and it's very important that I act in the best interests of the England cricket team going forward.
"It's not a personal thing. I've always got on very well with Kevin, which is why some of the stuff has been quite surprising to me. We have to move on and we have to look at everything but we will do that after the Test match."
A personal matter exclusively between captain and player it may not be but it is personal between Pietersen and everybody else. The texts he sent to still unnamed South Africa players, which apparently derided both Strauss and the team's coach, Andy Flower, were merely the tipping point.
Contract negotiations that he and his advisors have been conducting for months have had a sapping effect on the management of England if not the players. When Pietersen failed to deal with the texts issue last weekend, he was dropped. Yesterday's statement, though hardly effusive, said: "I did send what you might call provocative texts to my close friends in the South Africa team. The texts were meant as banter between close friends.
"I need to rein myself in sometimes. I apologise to Straussy and the team for the inappropriate remarks at the press conference and for the texts. I truly didn't mean to cause upset or tension particularly with important games at stake."
If Pietersen thought that was going to wash with the ECB, he was wide of the mark, as he has been so often in the past few days and weeks. The ECB is expecting much more than that although what it did not do was enunciate.
Hugh Morris, the managing director of England cricket, said: "We are in receipt of Kevin's apology, but further discussions need to take place to establish whether it is possible to regain the trust and mutual respect required to ensure all parties are able to focus on playing cricket and to maintain the unity of purpose that has served us so well in recent years. Critically, those discussions should take place behind closed doors, rather than in the media spotlight."
Morris added: "A successful conclusion to this process is in everyone's best interests and is required for Kevin Pietersen's potential selection in all forms of the game to be considered."
Any notion of Pietersen being picked for the World Twenty20 squad on Saturday has been rendered nonsensical. The earliest he can expect to be recalled is for the Test tour of India which begins in late October.
Strauss, whose own job may be on the line if England's poor run of form continues and they lose this series and their No 1 status to South Africa, was categorical that the apology was just the start and that the issue had been rumbling for months.
"I suppose the thing to say about that is that it's a step forward, it's a step in the right direction, but this issue hasn't just been about the text messages. There's been a bit more of a broader issue about trust and mutual respect and that issue I'm very keen to resolve. But it's not going to be resolved overnight.
"Everyone's got to take a bit of a long hard look at how things have developed over the last couple of weeks in particular and say 'have we all done everything we can to avoid this happening?' We're all going to be required to look at it that way."
South Africa captain Smith did not try to conceal his amused astonishment and utterly denied his own players' involvement. He said: "I find it quite amazing that it's still going on and that it has reached this point. From our perspective it's just been so overboard really. I can't believe it's still carrying on." But it is and it will for a little while yet.
Timeline: The KP saga
31 May
Kevin Pietersen retires from limited-overs international cricket, citing the "intensity of the schedule" as his main motivation. Later that day, the England and Wales Cricket Board explains the shock decision, saying that it had rejected Pietersen's request to play only Twenty20 and Test cricket as ECB central contracts stipulate that players must be available for both short formats of the game.
7 June
The former England captain Michael Vaughan labels the timing of Pietersen's limited-overs retirement – which comes just three months before England's defence of the Twenty20 World Cup which they won in such spectacular fashion in the West Indies – as "staggering".
13 July
After smashing a double century for Surrey against a strong Lancashire bowling attack, Pietersen reasserts his desire to play "in all formats" for England, provided that certain scheduling issues are addressed.
18 July
Pietersen is not named in the ECB's provisional 30-man squad for the Twenty20 World Cup in Sri Lanka.
4 August
Day three of the second Test match against South Africa at Headingley and Pietersen produces one of his finest Test innings, smashing the South Africans to all parts in a brilliant, quick-fire 149.
6 August
Pietersen opens the innings as England try to win the Test but soon holes out and the match is drawn. Pietersen then gives a bizarre interview to Test Match Special's Jonathan Agnew when he hints that he could retire from Test cricket as well, voices his anger that details of his meetings with the ECB have been leaked to the media and says issues within the dressing room need resolving.
8 August
Pietersen makes public his upset over a parody Twitter account – @kevpietersen24 – which mocks his egotistical style. He suspects that the account emanates from within the England dressing room.
10 August
It is revealed that Pietersen sent texts to members of the South African team during the Leeds Test, which were allegedly critical of captain Andrew Strauss and coach Andy Flower.
11 August
Pietersen publishes video on YouTube – without clearing it with the ECB – in which he reaffirms his commitment to the England team and insists that he is now available to play for England in all three forms of the game.
12 August
Pietersen is dropped from the England squad ahead of the third Test with South Africa at Lord's because he is unable to clarify to the ECB that the text messages he sent to South African players were not derogatory about his team-mates or the ECB management.
13 August
The creator of Pietersen's parody Twitter account is revealed as a Mr Richard Bailey from Nottingham, a friend of Pietersen's England team-mate Stuart Broad and Nottinghamshire and England batsman Alex Hales.
14 August
Despite allegations to the contrary from broadcaster Piers Morgan – a close friend of Pietersen – Broad denies any involvement with the parody Twitter account.
Later that night, Pietersen apologises for sending texts to opposition players but it comes too late for him to be involved in the third Test.
15 August
Andrew Strauss says he feels 'let down' by Pietersen. The ECB says there is a trust issue between Pietersen and other players. Talks will go on.
Jeremy Culley
Join our new commenting forum
Join thought-provoking conversations, follow other Independent readers and see their replies