Outside Edge: Despite costly decision, Somerset's Chris Rogers has no regrets - he could soon be eating his words
COMMENT: The desperate desire to avoid admitting regret is a strange feature of the sporting landscape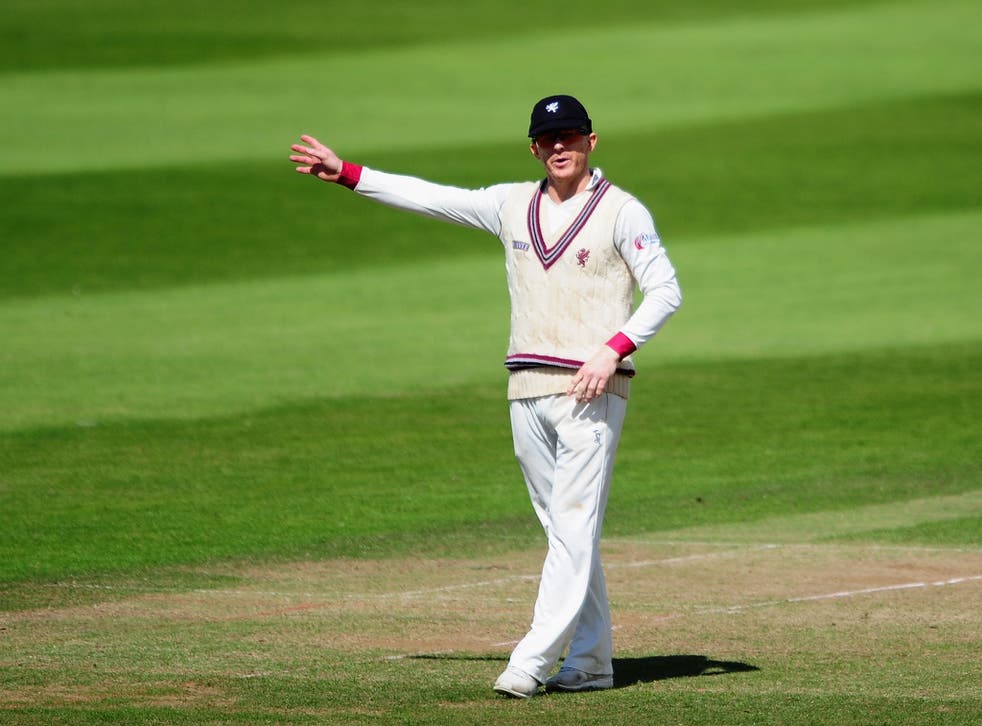 The desperate desire to avoid admitting regret is a strange feature of the sporting landscape. Duff team selections, the omission of a second slip or the wild decision to bat without a thigh pad never give cricketers cause for repentance, however appalling the consequences.
Chris Rogers, true to this fashion, said he had "no regrets" about declaring on Wednesday to set Middlesex a target of 302 in 46 overs; a total the Londoners achieved with two balls and two wickets remaining. Rogers argued that his side had given everything in an effort to secure a win, and that endless draws would not bring Somerset the Championship. That's true of course, and Rogers can only be commended for saying that the role of cricketers is to provide entertainment to the fans – although if the men from Taunton are relegated by a point in September the members might wonder if a day's entertainment was a price worth paying.
Middlesex to their credit judged the run chase to perfection. Opener Nick Gubbins and wicket-keeper John Simpson both scored seventy-odd at around a run a ball; while James Fuller gave the innings impetus at the crucial moment with 36 off 18, including three sixes. A further six by Simpson in the last over took Middlesex to their target.
Yet in the era of T20 run-fests, scoring 302 from 276 balls is eminently doable, not least on a Taunton pitch on which Somerset had just piled up 446-9 in the third innings. And while on another day Rogers might have been luckier, it is not indicative of weakness to be disappointed that his decision resulted in a loss. Nor, for that matter, would regret be a signal of future intentions. The whole fad is simply hokum.
Two big guns clash after disappointing season so far
At the start of the season, some might have thought that Surrey vs Yorkshire in July would be a battle between two title-contenders. It doesn't seem that way now, with the pride of south London rooted to the foot of the table and Yorkshire closer to the bottom than the top. There is, at least, plenty of time to go.
In any event, this week's fixture, which fizzled out as a draw after considerable rain, was notable for pitting two of England's spinning all-rounders against each other. Adil Rashid, fresh from some excellent performances in England's ODI series against Sri Lanka, took a couple of late first-innings wickets but was undone by his potential future rival, Zafar Ansari, when he batted. Ansari picked up another scalp during Yorkshire's sole innings and resisted Rashid's best endeavours to score 40 and 24 not out.
Will this pair one day be playing alongside each other for England? They certainly provide plenty of evidence against those who bemoan the state of English spin bowling.
A quick word on 'Boom-Boom'
With his countrymen taking to the field at Lord's this week, it is notable that Shahid Afridi has proclaimed the primacy of test cricket in an interview with The Cricketer magazine. After all, the man known as 'Boom-Boom' and loved for his thunderous shot-making and skilful, skiddy leg-spin will probably be remembered as a short-form specialist when his playing days come to an end.
Currently plying his trade with Hampshire in the NatWest T20 Blast, Afridi has played in a staggering 398 ODIs for Pakistan, and a further 98 T20Is. Few can match him in terms of exciting a crowd by merely arriving at the crease.
Yet his test career has been ultimately unfulfilling: just 27 matches over twelve years, including five centuries and 48 wickets. So to see him explain that his "main aim" was to play test cricket and to describe the longest form as the "ultimate" is fascinating. Then again, Afridi has not been shy about proclaiming himself better than many of the current incumbents of the Pakistan side – perhaps he is eyeing a recall… And one thing is certain, compared to Misbah, the 36-year-old is a veritable spring chicken.
Join our new commenting forum
Join thought-provoking conversations, follow other Independent readers and see their replies