The Independent's journalism is supported by our readers. When you purchase through links on our site, we may earn commission.
Ravi Bopara back in the box seat for Test series
Bairstow is stood down from today's final ODI as Gooch praises rival batsman in his 'prime'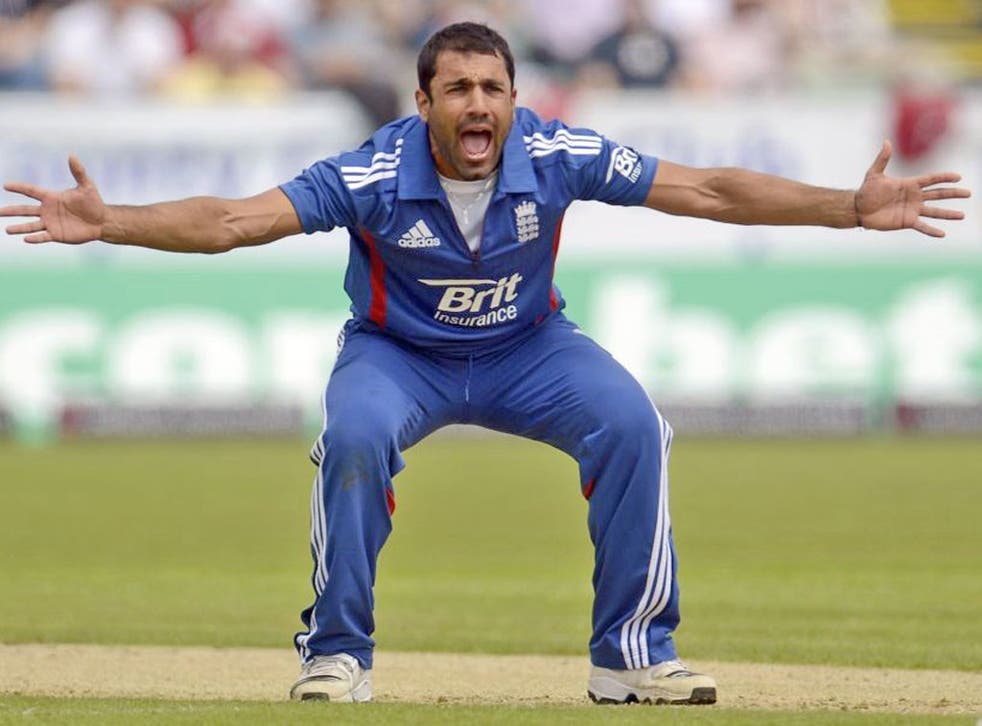 England insist they are concentrating solely on the matter in hand. They would say that, wouldn't they? But for many observers there are subjects beyond today's fifth and final one-day international against Australia at Old Trafford.
In no particular order of concern, they are who should bat at six and who should be the third seam bowler in the first Test against South Africa, which starts at The Oval on Thursday week. This series against the old enemy has already been won handsomely and, while nobody will be relaxing today, it is natural to look to the horizon.
Graham Gooch, England's batting coach, insisted yesterday that he did not know the selectors' plans but gave the Essex batsman Ravi Bopara a glowing testimonial. Bopara has been in splendid form in the one-day series and since he was in the selectors' thoughts at the start of the summer for the series against West Indies before injury, he has every prospect of replacing Jonny Bairstow next week.
Bairstow is clearly not out of the reckoning. He has been released from the one-day squad to play for Yorkshire in the Championship match against Hampshire, which starts tomorrow, and a big innings might persuade the selectors to persevere with him despite an indifferent start to his Test career.
Barring utter disaster or further injury, whoever plays at The Oval is likely to retain his place for the whole three- match series. Any change would smack of panic and that is not a condition associated with this panel.
With scores against Australia of 15, 82 and 33 not out and, quite as importantly, an air of authority indicating that he knows what he is doing, Bopara should come back into the reckoning. As Gooch pointed out, he had done his chances no harm.
"He's been around the England side since 2006-07," Gooch said. "The lad's a talented performer, he's had a lot of chances, been in and out, done well at times and struggled at times. I think he's finding himself now, he's maturing with age.
"He's not old. The prime for a batsman is 25 to 35, he's 27. We all know that he's got great talent, he's got great balance, he's got great options as a batsman. I think he's understanding now how he can make the best out of those options, so therefore that translates into performances."
Of the players in the one-day squad only Bairstow has been released to play in the Championship. There was a thought that, with the series in the bag, some of the fast bowlers might be sent to reacquaint themselves with the red ball but the plan is for the bowlers to work for the rest of this week with the side's bowling coach, David Saker.
Jimmy Anderson and Stuart Broad are shoo-ins to face South Africa, Tim Bresnan and Steve Finn are probably rivals for the last spot. It is possible, depending on the weather, that some rotation might take place today. But the appeal of beating Australia is far from wearing thin and England will be trying their socks off for 4-0.
The tourists are in a pickle and their cause has hardly been helped by the absence of Brett Lee and Shane Watson. Both men sustained calf injuries at Chester-le-Street on Saturday and have left for home with a view to being available for the World Twenty20 in September.
Gooch said: "Every time you play Australia you want to win the game because they are a great cricketing nation, they have pride in their cricket, and quite rightly so. Every victory you can have against Australia brings more confidence to your dressing room."
Old Trafford details
Probable Teams
England
A N Cook (capt), I R Bell, I J L Trott, R S Bopara, E J G Morgan, C Kieswetter (wk), S R Patel, T T Bresnan, S C J Broad, J M Anderson, S T Finn.
Australia
M J Clarke (capt), D A Warner, S P D Smith, P J Forrest, G J Bailey, D J Hussey, M S Wade (wk), M A Starc, M G Johnson, C J McKay, J Pattinson.
TV Sky Sports 1, 13.30-22.30 (highlights Channel 5, 00.00 - 01.05)
Register for free to continue reading
Registration is a free and easy way to support our truly independent journalism
By registering, you will also enjoy limited access to Premium articles, exclusive newsletters, commenting, and virtual events with our leading journalists
Already have an account? sign in
Register for free to continue reading
Registration is a free and easy way to support our truly independent journalism
By registering, you will also enjoy limited access to Premium articles, exclusive newsletters, commenting, and virtual events with our leading journalists
Already have an account? sign in
Join our new commenting forum
Join thought-provoking conversations, follow other Independent readers and see their replies