Sri Lanka vs England: Jonny Bairstow hits out at critics after day one century
Bairstow, who returned to the side for the third Test against Sri Lanka after missing the first two matches of the series with injury, scored 110 to bat England into a promising position on day one in Colombo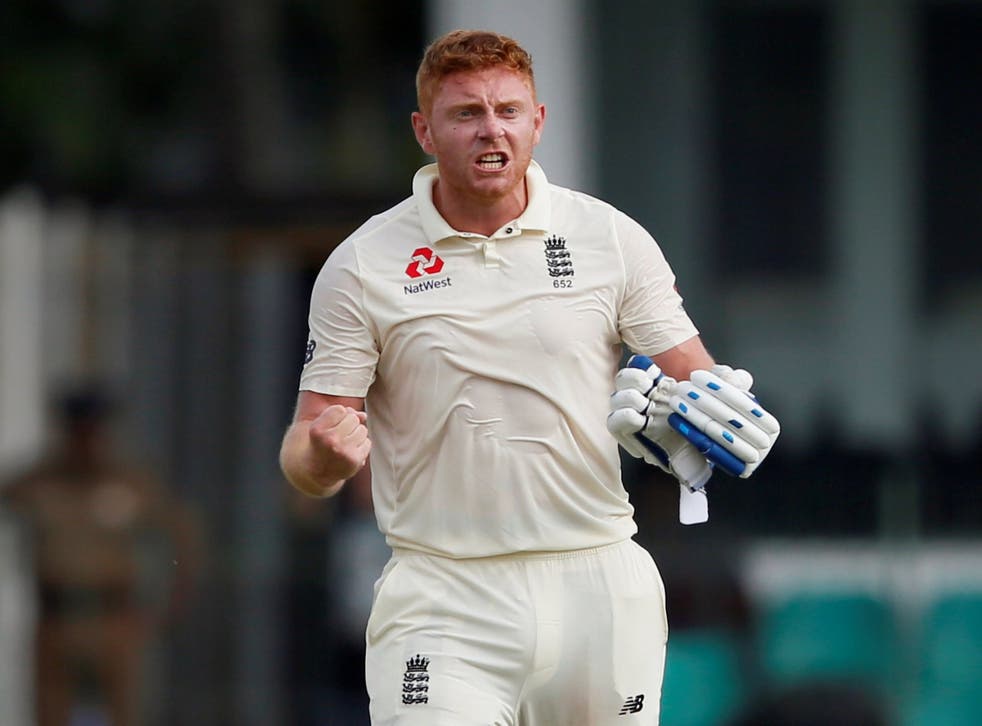 Jonny Bairstow scored a brilliant century before rounding on those who he perceives have "castigated" him during his period on the sidelines.
Bairstow, who returned to the side for the third Test against Sri Lanka after missing the first two matches of the series with injury, scored 110 to bat England into a promising position on day one in Colombo.
The Yorkshire's celebrations on reaching three figures were as passionate as you're ever likely to see and speaking afterwards he didn't go easy on his critics.
"There are different things you go through when you get castigated about being injured doing X, Y and Z when people don't actually see what's gone on," he said.
The 20 contenders for 2018 Sports Personality of the Year

Show all 21
"The bits behind the scenes, when you're doing your rehab when you're sleeping on an ice machine, the things that people don't see and yet they have an opinion on it.
"It's all well and good when it's going good and people have an opinion on how well you're playing, but it's the hidden things they don't see.
"People that don't sometimes see the hard work that goes on behind the scenes, people that sometimes have an opinion when they're sat at home and they don't see the hard work and the graft that goes on in the heat and humidity and all the other stuff.
"I'm proud as punch of myself and everything that I've done over the last few weeks because that injury potentially should have kept me out for six-to-eight weeks and I'm back in four weeks and playing in a Test match."
Bairstow admitted his annoyance at being sidelined has been put into perspective by the death of two friends.
He said: "These last couple of weeks there, there's a lot of people that have been in worse times than me. Two people back home that I knew passed away these past couple of weeks so it actually puts it in perspective.
"A lad that we played with on the academy at Yorkshire unfortunately passed away in his sleep, another friend of ours that we spent time with in Sydney passed away all of a sudden from a heart attack.
"It just shows that we're playing a game of cricket and people seem to have an opinion on that. We are playing a game, we're trying our best and putting it into perspective: that's something."
Bairstow, who said he was suffering with cramp as he moved towards three figures, once again reiterated he is not ready to hang up his wicketkeeping gloves, adding: "I've not given up my keeping, I want to make that very, very clear.
"I'm still working hard on my keeping and it's something I still want to do. I've worked hard for the last nine years and I'm not just going to give it up after missing two games."
Join our new commenting forum
Join thought-provoking conversations, follow other Independent readers and see their replies