The Ashes 2013-14: Australia pin hopes on Mitchell Johnson and George Bailey making a difference
All-rounder Shane Watson is also named in side although doubts remain over his fitness as he continues recovery from a hamstring injury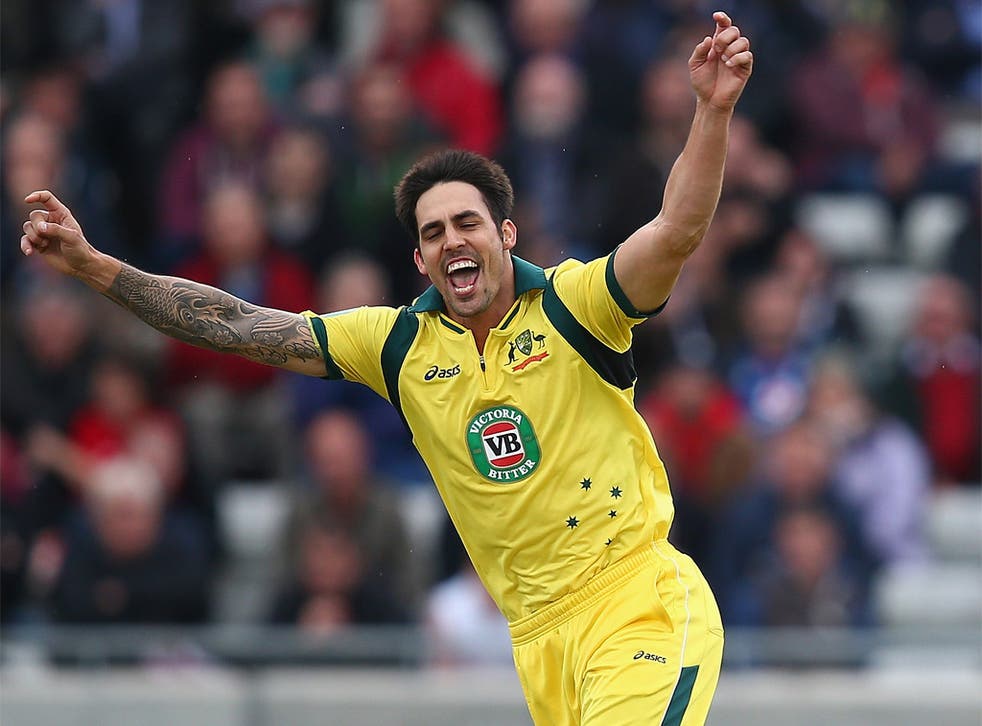 Australia have been floundering in the wilderness for long enough. They marked their renewed attempt to find a way out on Tuesday by retaining 10 players who appeared in their most recent Test in England. It was as if to insist that a 3-0 series defeat managed to achieve some kind of stability. Or, indeed, credibility.
But they also recognised that something extra is needed to emerge from this barren wasteland of wretched results and entrusted the task to a 32-year-old fast bowler who seemed to be part of the past and a 31-year-old batsman who never appeared destined to be part of the future. They are Mitchell Johnson, who will make his 52nd Test appearance in the first match of this series at Brisbane next week, and George Bailey, who will make his first.
Both, in their way, are choices made from desperation as much as pragmatism. England, who had another practice ruined by rain today, will have taken note. But for once they really do have things to worry about other than the opposition.
Relief is promised from the weather for most of the rest of this week but the early signs are that the rain will pursue them to Queensland early next week before the Test begins. On the bright side, it reduces the chances of anybody else sustaining injuries.
Johnson has been there, done that to such an extent that he was once ICC World Cricketer of the Year. After making his debut in late 2007, he missed only one of Australia's next 48 Tests but has been a fringe figure for the last two years. The selection panel are pinning their hopes and their judgement on Johnson's recent one-day form in England and India, where he bowled with pace, verve and accuracy.
At his best he is a truly awesome figure, loping in with a loose, relaxed rhythm and propelling the ball at high speed with late swing. But there is a difference, as Australia may find, between doing this for 10 overs in a one-day international and over five days and two innings in a Test match.
A similar observation applies to Bailey, who owes his selection to his resplendent one-day form. He has been Australia's leading batsman lately and on the recent tour of India scored 478 runs in six innings.
Still, his summons to the Test team is a hunch because he has been moderate in the Sheffield Shield, with only one fifty in his last 16 innings. Last season his average was 18.29, which is not the most solid of platforms for an Ashes hero.
Johnson played his usual part in the phony war yesterday, promising to visit all manner of vengeance on the Poms, short, but only just, of plagues of boils and pestilence. Alastair Cook, the captain, is in his 95mph line of fire, as is Jonathan Trott, whom he peppered in England during the late summer limited-overs matches.
"There are guys in their team who we'll definitely go after," he said. "If I can get a few of those rearing balls towards the ribs or those throat balls, and if he gets in the way of it, that's his fault."
All good stuff from a chap who is much too pleasant to mean any of it, but also reminiscent of the past. Three years ago when England were last in town, Johnson said: "They really look up to their captain, Andrew Strauss, and that is someone we need to target. If we can get him to crumble, then their players start thinking the same thing and thinking negatively and so that is someone we will definitely be going after." The French have a saying for it.
Bailey is an excellent fellow and there may be another element to his inclusion. In the absence of Michael Clarke, he was captain of Australia in the Champions Trophy in England last summer and on the recent tour of India, impressing all with his candour and gentle wisdom.
It is the convention in Australia that their Test captain is always nominated after the team is chosen. Should something happen to Clarke during the course of the next few weeks – and a couple of early defeats might make anything possible – it is not out of bounds that a captaincy change is decreed.
Then it would be much easier to alight on Bailey as a player already in the team. Perhaps the selectors have not thought along those lines, perhaps they have.
Perhaps Clarke will be captain for the next three years. Perhaps, like Allan Border before him 25 years ago, he will lead Australia from the wilderness, starting in Brisbane next week.
Join our new commenting forum
Join thought-provoking conversations, follow other Independent readers and see their replies