The Light Roller: Back-to-back contests will fire up the Ashes down under
Diary of a cricket obsessive
Tuesday 27 August 2013 17:11 Comments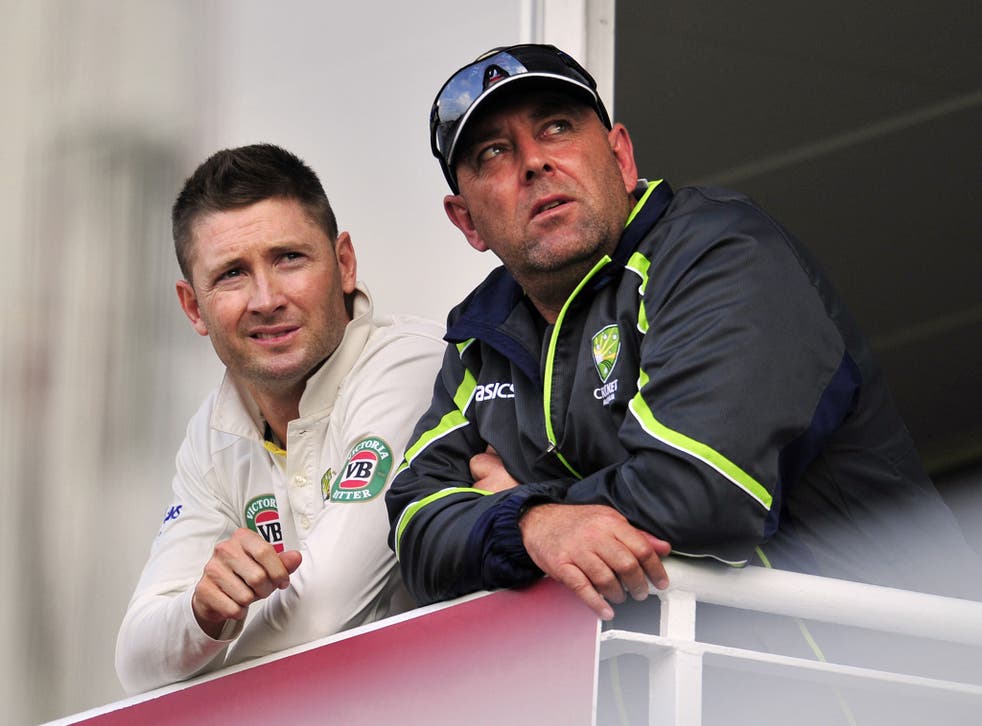 The grudges of London and Nottingham will make for tasty Tests this winter
As thrashings go, this Ashes victory was a pretty functional one. An England side that often seemed devoid of personality (referring so ubiquitously to 'executing skills' tends to do that) came up against Aussies who tried to talk the talk but who, aside from the occasional pretty quickstep, were ultimately less able to walk the walk than Stuart Broad.
But somewhere in the middle of it all was a rather feisty contest waiting to come out. Consequently, while a few voices have talked of overkill at the prospect of ten Ashes tests in a row, the return series which begins in Brisbane on 21 November could be perfectly timed. The grudges of this series – of which there are clearly several – will be too raw to have been forgotten or forgiven (apologies notwithstanding), and both teams will think they have serious room for improvement.  We could be in for a real ding-dong this winter.
A few purple patches won't console the Aussies for long
That having been said, for all that Australia are supposed to take succour from their more competitive performances of the summer, it's hard to feel sure that they will be long sustained. After all, it was often said that England sides in the '90s could kick on from the odd victory - but it tended not to lead to greater things, especially in Ashes series.
Australia undoubtedly played well in patches but they rarely looked likely to win. They still lack a match-winning spinner and the seam attack is inconsistent and injury-prone. And for all that the batting line-up is apparently more settled, the facts are these: Chris Rogers is old; Michael Clarke has captaincy and a bad back on his mind; Steve Smith's technique makes Paul Collingwood look like a model from the MCC coaching manual; while Shane Watson only looked really good on a flat track with the series gone.
By contrast, just three of England's recognised batsman averaged in the 30s or above yet they won 3-0. I'd rather take succour from that.
Bad bowling does not, yipso facto, make a bowler bad
When I predicted a big haul for Simon Kerrigan at the Oval, I had anticipated it being signalled in the space for wickets, not the runs column. Instead, he experienced the kind of match every spinner has had - except most of us go through it in the backwaters of Bedfordshire or Oxford (to choose just a couple), rather than in a test against Australia.
The yips are a terrible business but, right from the start of his first spell against a dominant Shane Watson, Kerrigan looked tentative - almost like he was trying to put the ball on the spot, rather than pushing through the crease to bowl as normal. There are plenty of fans who will have written him off.
Yet in spite of everything, he was getting sufficient revolutions on the ball at the Oval to get it drifting in significantly at times. And yesterday he was back on his horse, Lancashire's most economical bowler in a one-dayer against Essex. This is a guy who two years ago took nine wickets to beat Hampshire with just a few balls to go as Lancs won the Championship, so he knows about pressure. He's just got to hang on in there.
Instead of the light meter, Aleem Dar should have asked for the DRS
More than anything, the series was dominated by debates about umpiring and the Decision Review System. The DRS evidently needs work and there ought to be better guidance for off-field officials about how to use it.
But let's not forget that the most egregiously awful decision was the ending of the game at the Oval. It was also one which nobody could doubt was absolutely correct - and we didn't even need to consult the third umpire to be sure of that.
The DRS has generally improved the game. The ICC needs to employ some common sense to improve the spectacle.
Register for free to continue reading
Registration is a free and easy way to support our truly independent journalism
By registering, you will also enjoy limited access to Premium articles, exclusive newsletters, commenting, and virtual events with our leading journalists
Already have an account? sign in
Join our new commenting forum
Join thought-provoking conversations, follow other Independent readers and see their replies