World Twenty20: Can revived England send South Africa off into the sunset?
Stuart Broad's men must win – but toss will be key
Stephen Brenkley
Friday 28 March 2014 23:18 Comments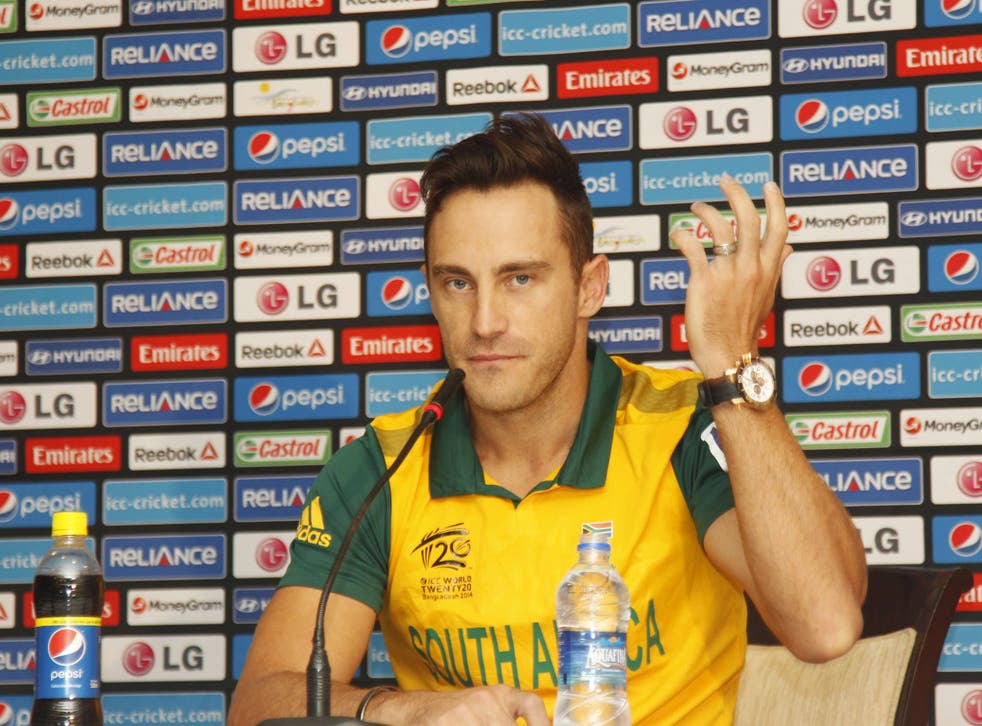 England are back in the saddle again. In grimy, teeming, ebullient Chittagong they may not exactly feel they are out on the range once more totin' their old 44, but they are dramatically and suddenly part of this World Twenty20.
To stay that way, they must defeat South Africa in their third group tie. Having beaten the world's top-ranked side, Sri Lanka, who had won all their limited-overs matches this year, England have every right to feel that a weight has been lifted.
Or as their captain Stuart Broad put it: "We have had a couple of things go against us. Mother Cricket has not looked after us particularly well over this winter but that happens when you're not doing your basics right."
Nor did his team do those basics right on Thursday against one of the tournament favourites when they dropped three catches and were generally poor in the field. But they batted with a power and conviction that was at odds with much of what they had offered previously this winter.
For anybody who has witnessed almost all that has gone before, it was a genuinely wonderful watch. While Twenty20 matches are here today, gone tomorrow, that one will live long in the memory.
Alex Hales may not be the greatest technician and he averaged 13.94 in the Championship for Nottinghamshire last summer, which may concern a rabbit left-hander let alone an opener. But he can strike a ball with a fearless certainty all right and for 64 balls at the Chowdhury Stadium his approach and method were impeccable.
It still seems odd that Ian Bell, a senior and now revered member of England's Test team, has come all this way to carry drinks for lesser cricketing mortals but if England keep winning it will hardly matter. Bell is characteristically sanguine. "A chance to give something back," he said at training the other day. Would that others had thought along similar lines.
Broad's task is to win the toss. Too much is usually made of this but unfortunately at Chittagong the night-time dew has made it almost essential. Bowling second is plain difficult. England were ineffably grateful for batting second on Thursday.
South Africa have scraped by in two matches so far. Like England before them, they are struggling to find any sort of rhythm. Dale Steyn single-handedly won them the match against New Zealand and was a key figure against Netherlands, when an unthinkable defeat beckoned.
Some time, South Africa's batting has to click but it needs to do so soon. Hashim Amla has yet to score a fifty after 24 T20 innings, A B de Villiers' top score in his last 25 innings is 39 not out.
South Africa will be without their captain, Faf du Plessis, who has been banned for a match after the team were behind the required over rate in their match against New Zealand on Monday. The ban was invoked because it was his second offence in a year.
Dinesh Chandimal will miss Sri Lanka's potentially decisive match against New Zealand after his team were too slow against England. Broad faces a similar sanction if England transgress again after he was fined 40 per cent of his match fee for the side being two overs behind against Sri Lanka.
It is good to see referees imposing this regulation. Too much time is being wasted making a fast game slow.
Broad has already been fined at this tournament for (rightly) calling into question the umpires' "average decision-making" against New Zealand. It may be quicker for him to have his match fee sent directly to the International Cricket Council, Dubai.
Meanwhile, Kevin Pietersen has entered the draft for the Caribbean Premier League as he continues to fill his diary after his England career came to an abrupt end. Pietersen has essentially made himself a gun for hire in domestic Twenty20 competitions around the globe, having agreed deals to appear for Surrey and also in the Indian Premier League for the Delhi Daredevils.
Pietersen confirmed on Twitter that he is in contention to be signed for the Caribbean competition, and wondered whether he would be on the same team as West Indies batsman Chris Gayle. "Delighted to enter the Draft for @CPL-T20 next week. Will we be rivals or teammates, @henrygayle?" he wrote. His management company confirmed he would enter the draft on Thursday.
Chittagong details
* Probable teams:
England A D Hales, M J Lumb, M M Ali, E J G Morgan, J C Buttler (wkt), R S Bopara, C J Jordan, T T Bresnan, S C J Broad (capt), J C Tredwell, J W Dernbach
South Africa A B de Villiers (capt), Q de Kock (wkt), H M Amla, J-P Duminy, D A Miller, J A Morkel, F Behardien, D W Steyn, M I Tahir, B Hendricks, W D Parnell
* Umpires
R Tucker & S Davis (both Aus)
* Pitch report
Likely to be quicker than expected before tournament started. Dew a vital factor later.
* Weather
Conditions will be comfortably warm. Max temp: 28C
* Television Saturday, Sky Sports 2, 1-5pm GMT
* Odds: England 6-5 South Africa 4-6
Register for free to continue reading
Registration is a free and easy way to support our truly independent journalism
By registering, you will also enjoy limited access to Premium articles, exclusive newsletters, commenting, and virtual events with our leading journalists
Already have an account? sign in
Join our new commenting forum
Join thought-provoking conversations, follow other Independent readers and see their replies