Bradley Wiggins' versatility on the bike set him apart as one of the sport's all-time greats
No other rider, not even the all-time great Eddy Merckx, has spanned such a broad reach of victories as the Briton
Alasdair Fotheringham
Wednesday 28 December 2016 20:27 Comments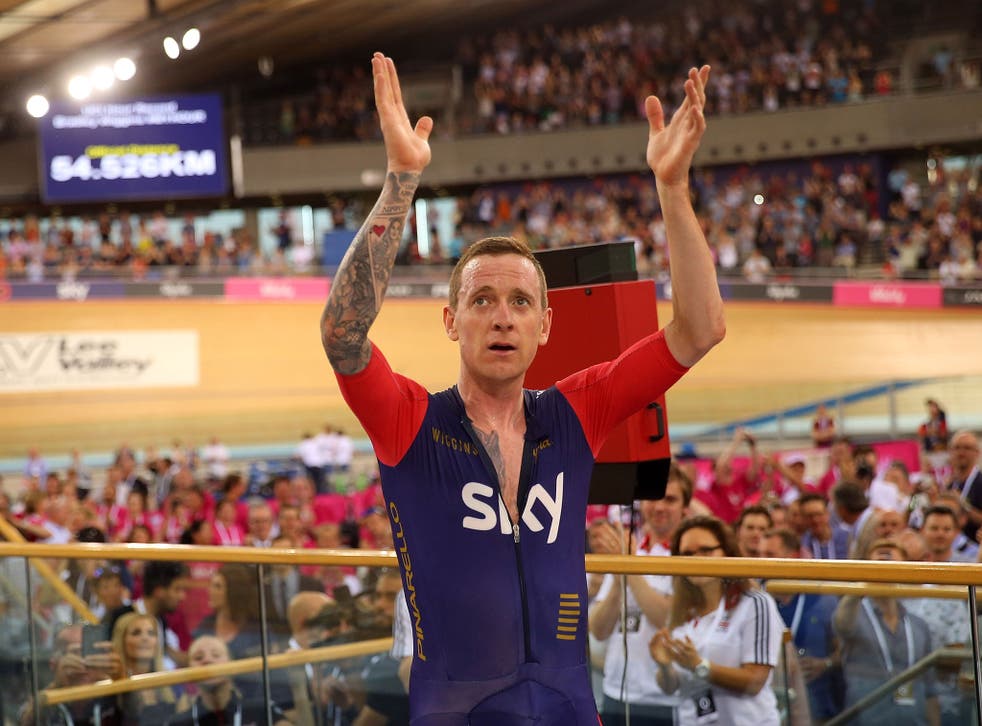 For a one word summary of why Bradley Wiggins was so great as a racer to many out-and-out cycling fans you would have to choose: versatility.
No other rider, not even the all-time great Eddy Merckx, has spanned such a broad reach of victories as the Briton. From the yellow jersey of the Tour de France to the gold medals of Beijing, London and Rio on the track, from the Hour Record to the World Time Trial Championships Wiggins has never seen limits to the breadth of his abilities: just fresh challenges.
This is more unusual than it sounds. Increasingly in cycling, riders are urged to put all their eggs in one basket and specialise in one type of racing. Wiggins has bucked that trend, time and time again.
Nowhere was that clearer, bizarrely, than in a race Wiggins never managed to win - Paris-Roubaix, where after years of trying, he secured a top ten placing in 2015. Considered the hardest, most dangerous one-day race on the calendar, the Hell of the North - as Paris-Roubaix is nicknamed - has traditionally been completely shunned by Grand Tour racers like Wiggins. Instead, as Wiggins put it, muddy and exhausted in Roubaix after finally cracking the top ten, "I've proved I'm not a one trick pony again, it's a shame there's not another one of these next week."
This willingness to chance his arm in such radically different events is proof of another often overlooked facet of Wiggins: that of the out-and out cycling fan. He also has an unnervingly large (unnerving for journalists, anyway) knowledge of the history of the sport..
For example, when discussing his feelings on retiring in Gent's velodrome in Belgium last month - when in fact retiring still hung in the balance - Wiggins highlighted the great names who formed part of the velodromes past. "It's such a special place, the dirt in the windows have probably been here since [Belgian cycing stars of the 1950s and 1960s] Rik Van Looy and Van Steenburgen were riding here," he enthused. Little gems of cycling history, such as the fact that prior to himself and Mark Cavendish, the last pairing of green jersey and yellow jersey to win in Gent was Merckx and Patrick Sercu [in the 1970s] were dropped into the interview as well.
Bradley Wiggins best moments

Show all 8
Equally, when he gave an interview to the Independent in 2009 about tackling the Mont Ventoux en route to his groundbreaking fourth place overall in the Tour that July, Wiggins had only reverent words for his longstanding hero, Tom Simpson, who had died on the same climb decades before.
The long-term effect of the last few tumultuous months on a career stretching back to his track victories as a junior in the 1998 Worlds have yet to be resolved. But for now it is clear Wiggins was not just about making cycling history, be it as Britain's trailblazing first Tour de France winner or as Britain's most decorated Olympian. In the best, least boastful of ways - purely as a cycling fan, in fact - Wiggins was well aware, too, of his own niche in the sport.
Register for free to continue reading
Registration is a free and easy way to support our truly independent journalism
By registering, you will also enjoy limited access to Premium articles, exclusive newsletters, commenting, and virtual events with our leading journalists
Already have an account? sign in
Join our new commenting forum
Join thought-provoking conversations, follow other Independent readers and see their replies