British Cycling risks losing sponsors due to lack of transparency over mystery package, say MPs
British Cycling's image has been tarnished as a result of the recent controversy which has called forward questions of doping within the sport
Ian Herbert
Chief Sports Writer
Monday 19 December 2016 19:04 Comments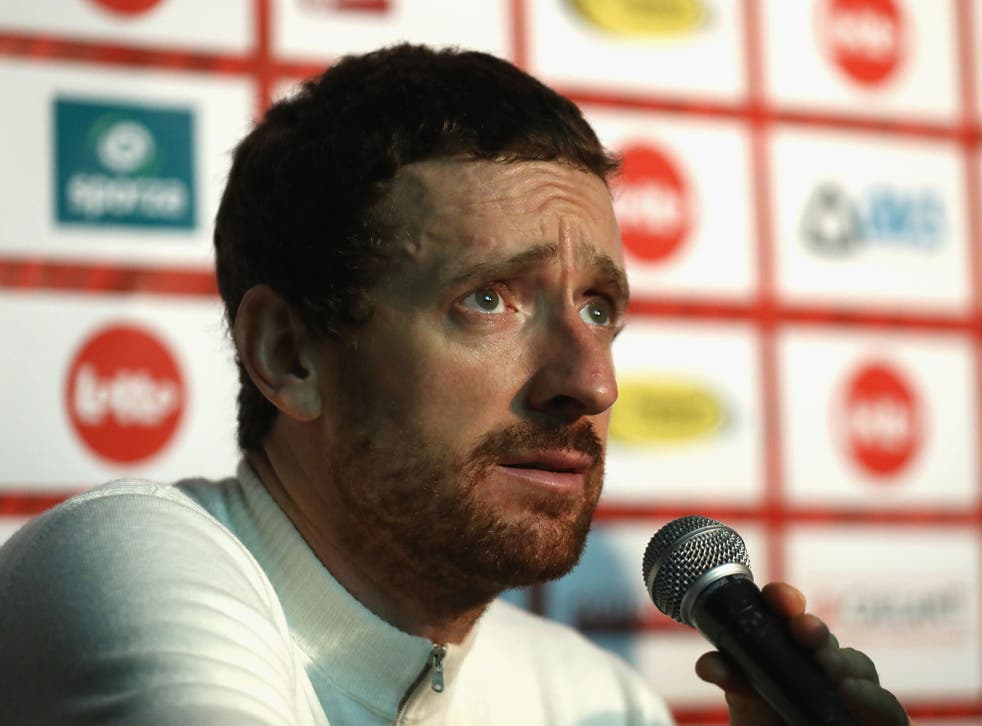 British Cycling risks losing corporate sponsorship deals because of its lack of transparency over a series of controversial incidents including the delivery of a mystery medical package and Sir Bradley Wiggins being given a powerful drug before two Tour de France events, it was claimed on Monday, as the sport's leaders provided a deeply unconvincing account of their conduct to MPs.
The boss of Team Sky, Sir Dave Brailsford, admitted to the Culture, Media and Sport select committee that he had provided an inaccurate account of why a Jiffy bag was delivered on the final day of the Dauphine Libere event in 2011 and Nigel Huddlestone, Conservative member of the committee, said that the controversy could damage the sport because "corporate sponsors get very wary." Huddlestone said: "If I was a corporate sponsor I might be very concerned about whether I wanted to risk my corporate brand. I am concerned the benefits they [sponsors] see in the UK may be affected."
British Cycling, whose Lottery funding has already been cut by £4m ahead of Tokyo 2020, has announced that HSBC is to replace Sky as its lead sponsor. Bob Howden, president and chairman of British Cycling insisted there would be no problem for the bank but other MPs voiced similar concerns, with the findings of a UK Anti-Doping (UKAD) investigation into the package also expected this week.
"You keep saying things are very clean," MP Ian Lucas told the former British Cycling performance director Shane Sutton. "You are obviously very proud of your reputation at Sky. This use has cost a lot. So why didn't you ask the question? There's a cloud. The cloud relates to doping."
Australian Sutton was irritated and accused the MPs of a lack of national pride. "If you look at history, there's nothing in our history which suggests a problem," he told Lucas. "You've upset me because you've not embraced the success of British Cycling as a whole. I'm astounded you make that tone to me."
Lucas replied: "It's because you've not told me what's in the package."
"I'm upset you question the integrity of our team," Sutton replied.
With an independent review into the culture of British Cycling also expected to report its findings early next year, following allegations of bullying, another of the MPs said the negative developments were "a disaster for British Cycling."
Brailsford attempted to draw a line under the package controversy when, after Howdon and his fellow board member George Gilbert said they had been denied information on its contents by UKADA, he said he believed it to be the drug Fluimucil - a decongestant used for clearing mucus.
Brailsford admitted there were "lessons to be learned" over Team Sky's handling of the situation after insisting that having the package flown in rather than buying Fluimucil locally, where it was available for around £7, was not "an unusual occurrence." He said: "I think I could have done better in the way I've investigated this. I would start with myself and [then] look at everybody else."
Team Sky's brand image as the epitome of clean cycling – "the cleanest team in the world," as Sutton described it – was certainly damaged by their difficult cross-examination at the hands of the select committee. A picture emerged - from both Brailsford and Sutton - of a team whose coaches have no idea what medications are being used on them, because of patient confidentiality which leaves control in the doctors' hands.
Sutton said: "My role in all of this was to be part of Brad's coaching team, not Brad's medical team. I had no knowledge of the medical teams, (but) from my knowledge everything was above board and is above board. I never got too involved in that side of it. I'm not a doctor. For me it was always an area for their expertise.
"Knowing the kid (Wiggins) for many, many years as far I'm concerned he never worked outside any rules. Given the fact Dave Brailsford was probably the pioneer behind clean cycling and created what is probably the cleanest team in the world. He set up a zero tolerance programme, there was no wrongdoing there. I can't state strongly enough there was no wrongdoing on any part of Brad and Team Sky."
Register for free to continue reading
Registration is a free and easy way to support our truly independent journalism
By registering, you will also enjoy limited access to Premium articles, exclusive newsletters, commenting, and virtual events with our leading journalists
Already have an account? sign in
Join our new commenting forum
Join thought-provoking conversations, follow other Independent readers and see their replies