Lance Armstrong drops out of 'Beer Mile' early
The disgraced former cyclist tried the fledgling sport this month in Austin, Texas
David Hughes
Tuesday 18 November 2014 18:12 Comments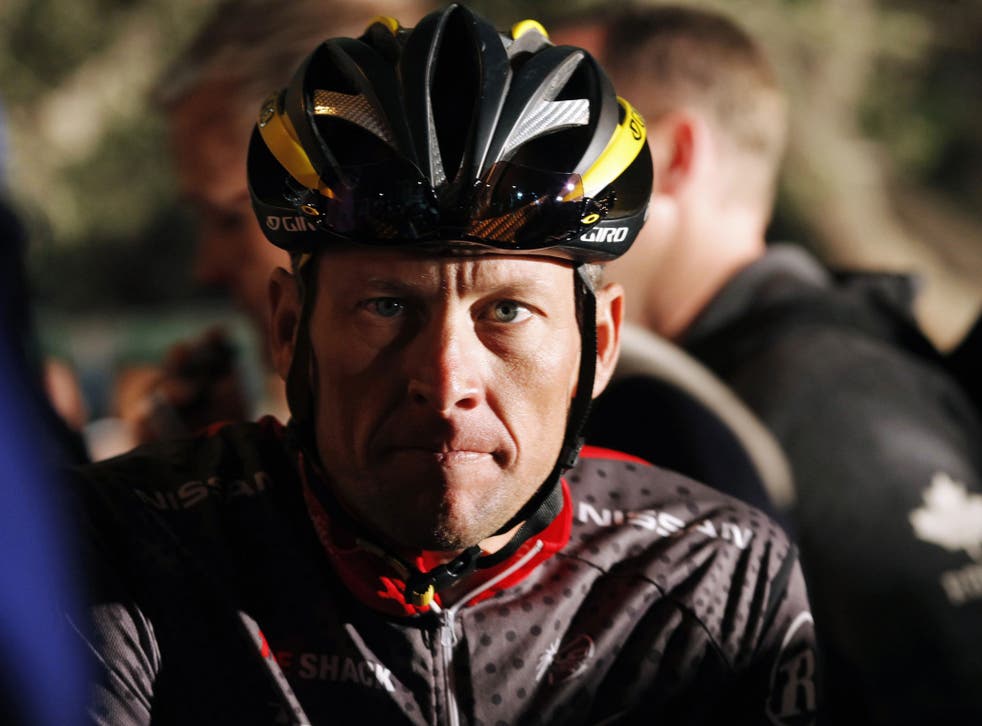 Disgraced former cyclist Lance Armstrong made an inauspicious debut in a new sport when he attempted the 'Beer Mile' this month.
Armstrong, 43, suffered a hiccup when he tried to qualify for the inaugural Flo Beer Mile World Championships in his hometown of Austin, Texas.
The 'Beer Mile', which originated in the US in the 1980s, requires competitors to drink a full can of beer before each of four laps of a 400m running track.
However, after successfully downing his first can, Armstrong managed just one lap before dropping out of a qualifying event on November 8.
Armstrong admitted: "That was not what I expected."
Patrick Hitchins, a fellow competitor, told Texas Running Post: "He drank Budweiser heavy from a 12oz can, no widemouth, following strict international Beer Mile standards.
"He's probably on his way to a gas station getting some Budweisers right now and practicing his chugging. He's a competitor. I hope to see him out there again."
Along with a lifetime ban from cycling, Armstrong had his seven Tour de France titles stripped from him when he admitted to using drugs including EPO, testosterone and human growth hormone throughout his career.
This year, James Nielsen became the first man to run a Beer Mile in under five minutes, setting a time of 4.57 in San Francisco, California.
The Flo Beer Mile World Championships take place in Austin on December 3.
Register for free to continue reading
Registration is a free and easy way to support our truly independent journalism
By registering, you will also enjoy limited access to Premium articles, exclusive newsletters, commenting, and virtual events with our leading journalists
Already have an account? sign in
Join our new commenting forum
Join thought-provoking conversations, follow other Independent readers and see their replies