Mark Cavendish proves he is still a long way from the finish line with Tour of Turkey hat-trick
Cavendish clinched a hat-trick of sprint stage victories this week having not won a professional race since 2018, with many assuming the sprinter's winning days were behind him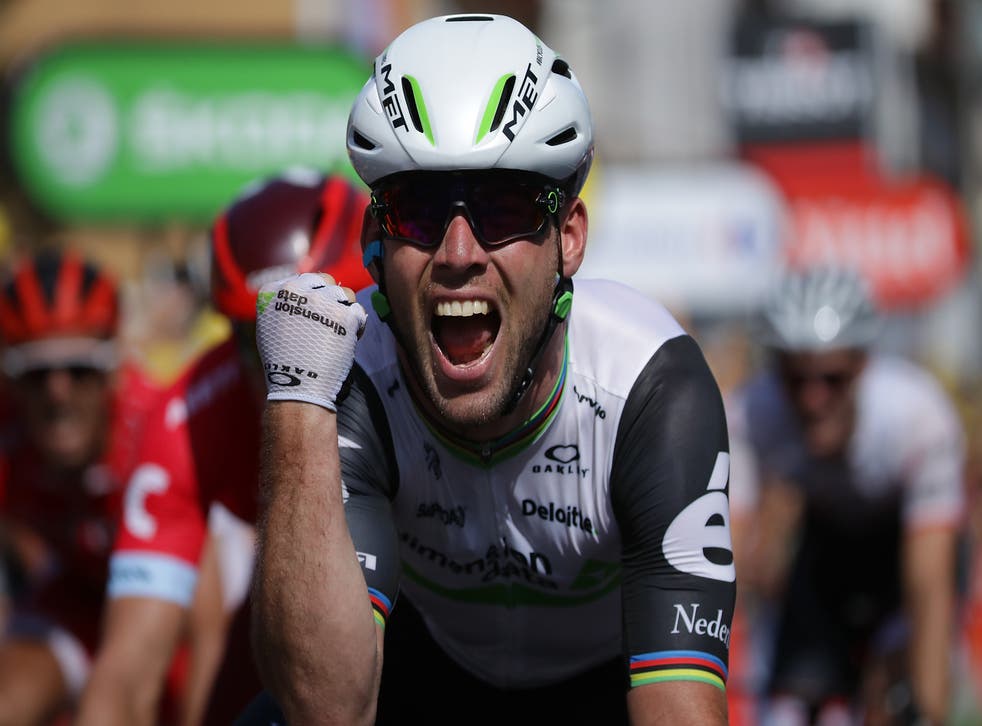 After one the most successful weeks of his career, with three consecutive wins in the Tour of Turkey, Mark Cavendish was asked just how close he is to his best. "Not got a clue," came his typically blunt answer.
The Deceuninck–QuickStep rider managed to break his winless drought on stages two, three and four of the eight-stage race and was the overall leader before the peloton headed out to the mountains on Thursday.
Cavendish had not won a professional race for more than three years, with many assuming the sprinter's winning days were behind him.
Back in October, he gave a tearful post-race interview at Gent-Wevelgem where he said: "It was perhaps the last race of my career". Since then he has completed his contract with Bahrain-McLaren and was swept up last minute by his old team Deceuninck–QuickStep, for whom he rode from 2013 to 2015.
Cavendish's third time on the top of the podium at this year's Tour of Turkey marked his 48th win wearing Quickstep kit, and the team's 800th victory since its inception in 2003. "It's irrelevant how many wins are in a row, it's just nice to win again," the 35-year-old said after sealing his hat-trick. "It's nice that the team believe in me."
Cavendish has been a legend in the sport since he turned professional 16 years ago, winning 11 times in his first professional season. He has many achievements under his belt, including 30 Tour de France stage wins, putting him second on the all-time list behind Eddy Merckx, and 48 Grand Tour stage victories – the all-time joint third.
The Manxman has also spoken publicly about about his issues with mental health, revealing he was diagnosed with depression after he struggled to overcome the Epstein-Barr virus. Cavendish was first diagnosed with the virus in April 2017 and spent months out of action to recover. In 2018, he was hit with a bout of the virus again and had to withdraw from racing to recuperate.
Luckily he is now "on the other side" and has proven he is still a force to be reckoned with, despite his veteran status. And on this week's evidence he is still a long way from the finish line of his career.
Join our new commenting forum
Join thought-provoking conversations, follow other Independent readers and see their replies