Sir Bradley Wiggins apologises after shocking guests with crude sex act joke at dinner for children's charity
He was just enjoying 'friendly banter,' cyclist's representatives claim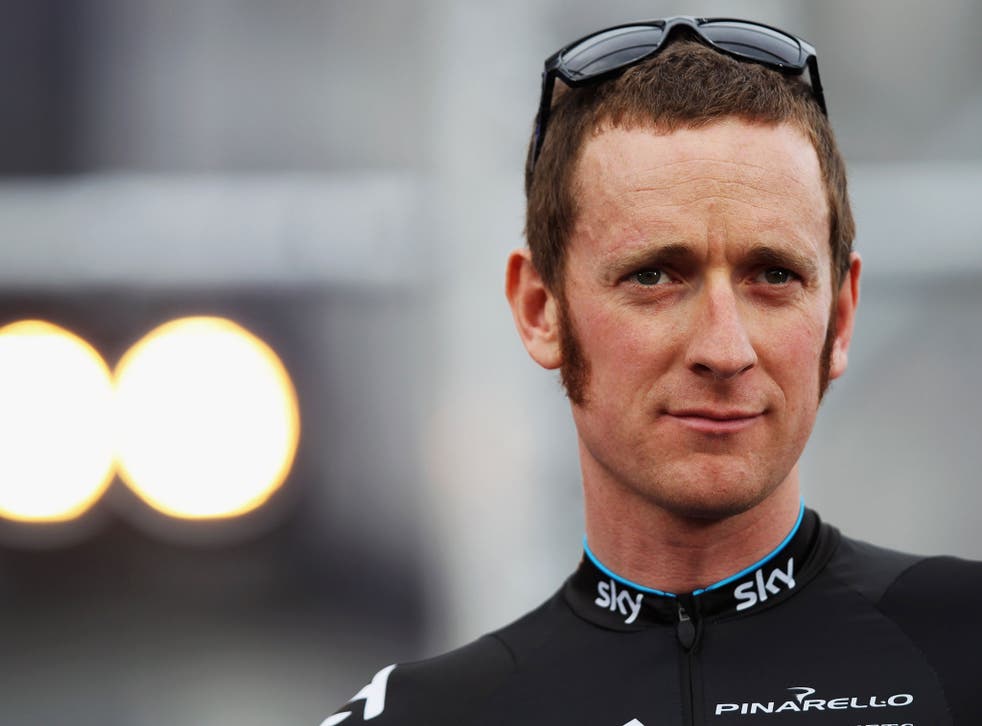 Sir Bradley Wiggins' representatives have apologised after Britain's most decorated cyclist stunned guests by making a crude joke about a sex act at a charity dinner held for child abuse victims, saying it was "friendly banter" after he was "caught unawares" by the event's auctioneer Jon Hammond.
At the Firecracker Ball in aid of Barnardo's children's charity, Hammond approached Wiggins, who had donated a signed shirt for the auction, the cyclist's face then appeared on a giant video screen as he told the host: "You've got a posh voice. I like posh voices. S*** me off."
Wiggins' shirt still sold for £5,000.
Guests said that alcohol was running "extremely freely" at the Rudding Park Hotel in Harrogate, and although reports make it clear that Wiggins was not drunk when he made the remark, fellow diners at the £300-a-head event have spoken of their "complete disgust" in his actions, which would have been better suited to a raucous "stag do".
Business director David Parkin said: "Initially there was just stunned silence. It was bizarre and shocking.
"The chap sitting next to me said: 'Before tonight he was my hero, but not anymore'.
"It was completely the wrong time and place to say something like that.
"People were completely disgusted by him."
Retired PR agency managing director Malcolm Cowing added: "Bradley's remarks were at very best completely misjudged. On a stag do maybe, but not at a dinner for victims of childhood sexual abuse."
Wiggins' spokesman told the Daily Mail: "There had been some friendly banter beforehand and Bradley was caught unawares by the auctioneer. We'd like to apologise to anyone who was offended by his language."
It has been quite the year to forget for Wiggins, who won the Tour de France, Time Trial gold at the London Olympics and the BBC Sports Personality of the Year award in 2012, but has been struggling with injuries in 2013, which forced him out of defending his Le Tour title.
A Barnardo's spokesperson said: "Sir Bradley Wiggins was invited by guests attending the event, and is not a representative of Barnardo's.
"The Firecracker Ball takes place every year to raise money for disadvantaged children supported by Barnardo's."
Join our new commenting forum
Join thought-provoking conversations, follow other Independent readers and see their replies