Ineos boss Dave Brailsford hails Lewis Hamilton and calls for diversity push in cycling
F1 world champion is part of the Ineos family after the group bought a stake in Mercedes last year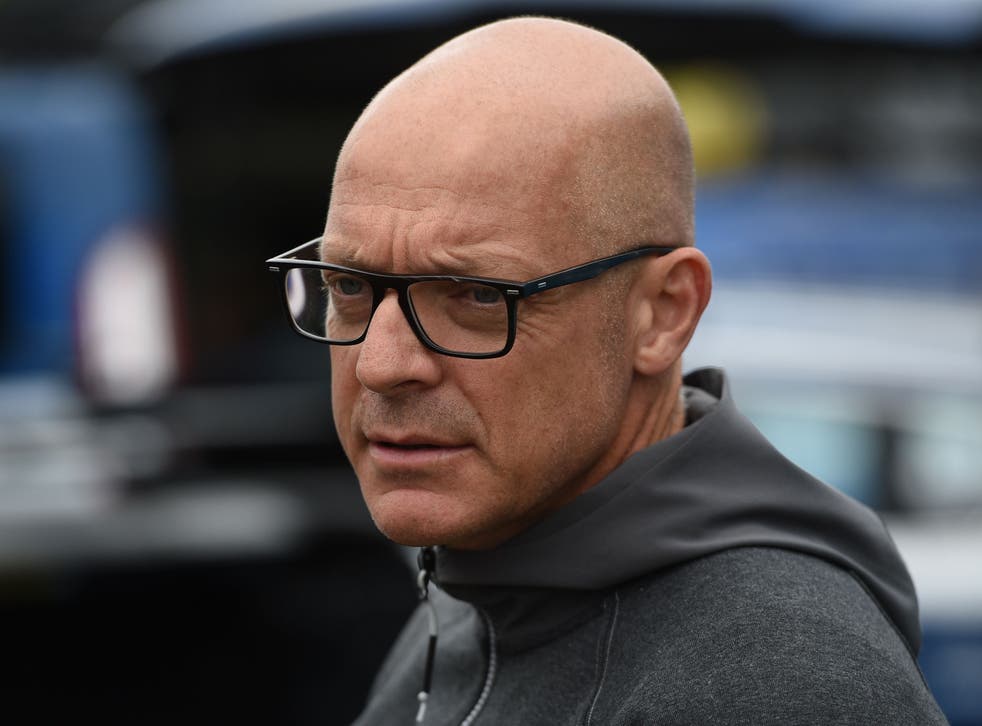 Ineos Grenadiers boss Dave Brailsford has called Formula One world champion Lewis Hamilton an inspiration as he said much more needed to be done to increase diversity within cycling.
As the Black Lives Matter movement gained strength in 2020, cycling was forced to reckon with its status as one of the world's least diverse elite sports.
But Brailsford said lessons could be learned from the stand taken by his fellow knight of the realm Hamilton – now part of the Ineos family after Sir Jim Radcliffe's group bought a stake in the Mercedes team last year.
"It's an important topic for us, that's for sure," Brailsford said. "It was really quite inspiring to watch what Lewis did in F1.
"But then you've got a connection through the Ineos sport group so you do feel closer to it. Just observing what he did and being involved and having discussions about it between teams.
"It's a really important issue and we have more to do."
Brailsford did not offer specifics on how to address the issue, but pointed to "dialogue" within the sport on ways forward.
READ MORE: Tim Pidcock of Team Ineos talks to The Independent
"We're looking to take more action and do more as we go into the season...It's an important issue being discussed," he said. "It's nice to think that cycling can take its place and really come up to speed with other sports."
Brailsford also offered his strongest suggestion yet that a women's team could launch under the Ineos banner.
Brailsford has long faced criticism that the best-funded team in the peloton did not have a women's squad as several others do, but while never closing the door he has instead pointed to other issues requiring his attention.
He did so again this week as he said the disruption caused by the coronavirus pandemic had swallowed up much of his shortened off-season, but he nevertheless voiced enthusiasm.
"There's definitely discussion about that and other disciplines of cycling about what we can do," he said. "At this moment in time we haven't got a plan, but that's not to say we won't have... It's very much a topic under review... I think we should reflect what's going on in wider society and in sport. The women's side of the sport is definitely growing – it's changing a lot at pace. I think it should be recognised."
Last year Brailsford's team failed to win the Tour de France for the first time since 2014 as defending champion Egan Bernal was hampered by a back injury, leaving then 21-year-old Tadej Pogacar of Team UAE Emirates to snatch a dramatic victory from fellow Slovenian Primoz Roglic in the penultimate time trial.
Roglic's collapse was captured in a Dutch documentary, Code Yellow, which followed the fortunes of his Jumbo-Visma team and revealed the bitter taste of defeat within the squad - including comments interpreted as perhaps questioning Pogacar's integrity.
Brailsford said he had not seen the documentary, but said any comments made in the heat of the moment should be treated as such. He also referred to his own experiences in saying it was unfair to jump to conclusions about any rider's performance.
"For many, many years we got heavily criticised, and questioned, our trust and integrity was questioned, dramatically really and pretty violently at times, when our performances were above expectations, to the level that people were questioned as well...
"Having been through that experience, I wouldn't jump to conclusions myself. We are in a business of pushing people's performance.
"We've got a young crop of guys, performing like nothing we've ever seen. To immediately jump down that road, would be totally unfair, given the experience we've been through. So I wouldn't draw that conclusion."
PA
Join our new commenting forum
Join thought-provoking conversations, follow other Independent readers and see their replies