Team Sky doctor Richard Freeman blames lost Sir Bradley Wiggins records on Dropbox security concerns
Freeman says he did not upload the medical records to a central file-sharing system as he was supposed to do because he did not consider the technology to be safe enough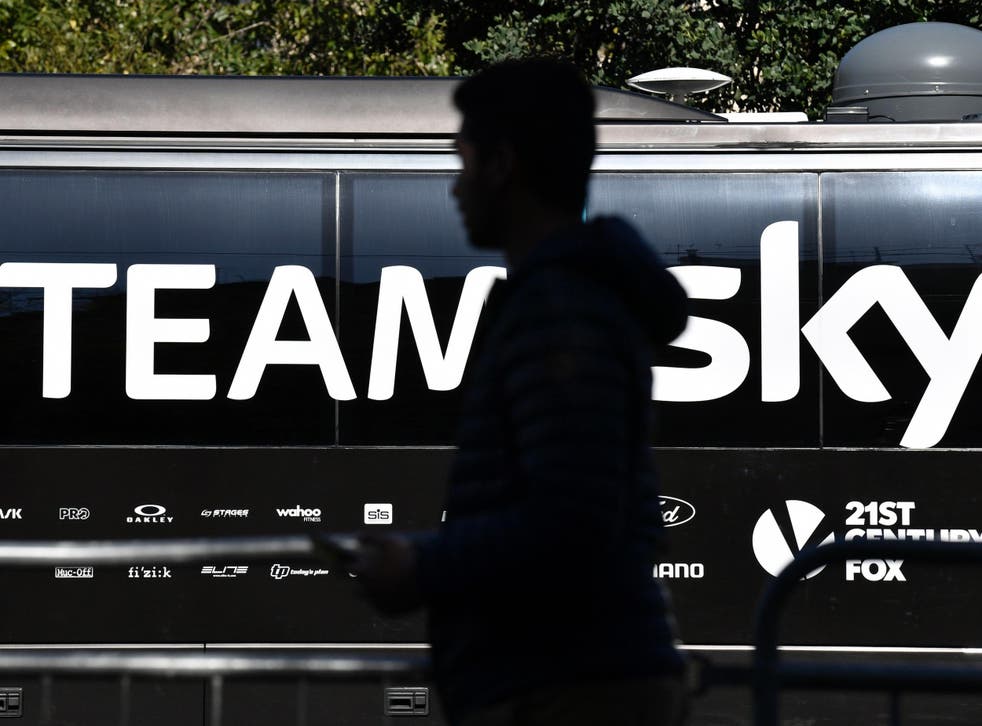 Team Sky doctor Richard Freeman has insisted that he did not upload the medical records of Sir Bradley Wiggins and others to a central file-sharing system because he did not consider it secure enough.
A parliamentary inquiry into doping in sport has heard that Wiggins' records have been lost because Freeman kept all such data on a laptop which was subsequently lost when he was on holiday in Greece in 2014.
Freeman has declined to appear before the culture, media and sport select committee through ill health but in a written submission he has stood by his decision not to adhere to Team Sky's Dropbox system.
"I found [Dropbox] difficult to use, having on-going concerns about its security and greater confidence in my own system of note keeping," Freeman said in a submission which stated that he had been instrumental in setting up the use of the software to create a central store of medical records.
Freeman said he had instead relied on "note keeping", even though the select committee inquiry as located no evidence of any pen and paper records he kept. There is no explanation of why the failure to upload went on for three years without anyone noticing.
He also insisted that the contents of a mystery Jiffy Bag, delivered at his request at the end of the 2011 Criterium du Dauphine, was the nebuliser Flumicil, which he asked an experienced coach to deliver for him having overlooked the fact that he could have purchased it over the counter at a nearby chemist in Switzerland.
"It did not occur to me to travel to Switzerland," he said. "Only Fluimucil was contained in the package sent."
The doctor, who faces a possible General Medical Council inquiry for failing to maintain a record of unlicensed corticosteroid triamcinolone prescribed to Wiggins, paints a picture of a professional life in which he was rushed off his feet, on call at all hours of day and night. He implies that this pressure contributed to him asking the coach to bring out the Jiffy Bag package, rather than buy the medication over the counter.
"For all doctors it is always difficult to know how much medicines and wound dressings to take, especially in a cycling stage race lasting a week, with riders with varied individual health needs," Freeman writes.
"2011 was also unique for me, as a high altitude training camp followed immediately after the race without the opportunity to return to my place of work to re‐stock. I wanted to ensure I had enough supplies of medication if required at that training camp, having used up some of my present stock during the race.
"There is immense time pressure on the team members, riders and staff. All staff have their own demanding role, no‐one is the doctor's assistant. The doctor's day usually starts at 6 am with a rider doping control, often having been disturbed in the night to attend to illness or the symptoms of recent injury."
He insisted he had only administered the powerful drug triamcinolone, which bring weight loss, to one rider at Team Sky and British Cycling and in the last seven years had been aware of only a handful of riders in either team needing it. Patient confidentiality prevented him saying who, he said.
Committee chairman Damian Collins MP said in response to Freeman's written evidence: "Once again, this new evidence leaves major questions outstanding for Team Sky and British Cycling.
"In particular, why were no back up medical records kept for Bradley Wiggins in 2011, beyond those on Dr Freeman's laptop computer?
"Why were there not more formal protocols enforced on recording keeping, and whose responsibility was it to make sure that Team Sky's own stated policies were being enforced?"
Register for free to continue reading
Registration is a free and easy way to support our truly independent journalism
By registering, you will also enjoy limited access to Premium articles, exclusive newsletters, commenting, and virtual events with our leading journalists
Already have an account? sign in
Register for free to continue reading
Registration is a free and easy way to support our truly independent journalism
By registering, you will also enjoy limited access to Premium articles, exclusive newsletters, commenting, and virtual events with our leading journalists
Already have an account? sign in
Join our new commenting forum
Join thought-provoking conversations, follow other Independent readers and see their replies