Tour de France 2016: Llamas pictured sitting on stage eight course
The images reveal that a herd of llamas call the part of Col du Tourmalet home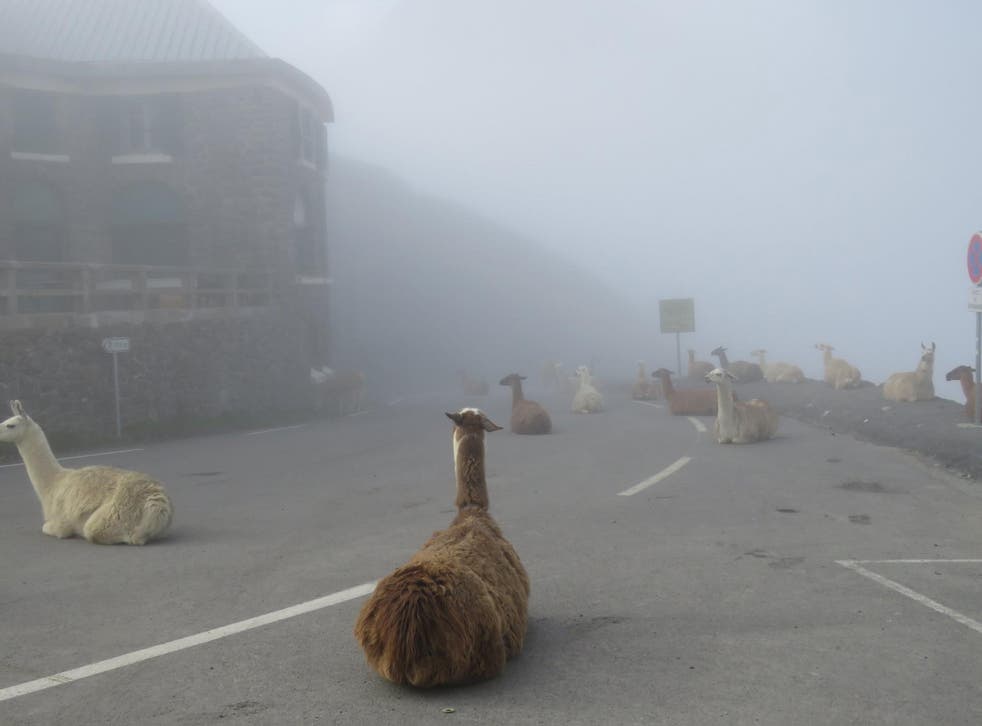 Riders could have more than a steep incline to contend with on stage eight of this year's Tour de France.
The infamous Col du Tourmalet climb, up into the thin Pyrenees air, is on Saturday's agenda and the surrounding area is home to a herd of rather intrusive llamas.
A group of around 20 llamas were pictured sitting on the road, which forms part of the Tour's course, on 2 July.
The photographer, Joel Sagada, told the Huffington Post that the herd were bought by the owner of a campsite in La Mongie to maintain the ground in the winter.
However, come the summer, the campsite owner was forced to move them into another area and the herd will now stay in Tourmalet until October.

In the images from earlier this month, the llamas were sitting on the road in order to keep warm in the foggy conditions.
Saturday's weather in Tourmalet is expected to be fine but, a day after a giant banner collapsed on some riders, what price a llama-related incident occurs on stage eight?
Register for free to continue reading
Registration is a free and easy way to support our truly independent journalism
By registering, you will also enjoy limited access to Premium articles, exclusive newsletters, commenting, and virtual events with our leading journalists
Already have an account? sign in
Register for free to continue reading
Registration is a free and easy way to support our truly independent journalism
By registering, you will also enjoy limited access to Premium articles, exclusive newsletters, commenting, and virtual events with our leading journalists
Already have an account? sign in
Join our new commenting forum
Join thought-provoking conversations, follow other Independent readers and see their replies