Should Peter Sagan have been disqualified from the Tour de France after his clash with Mark Cavendish?
Reaction to the news that Sagan has been disqualified has been mixed to say the least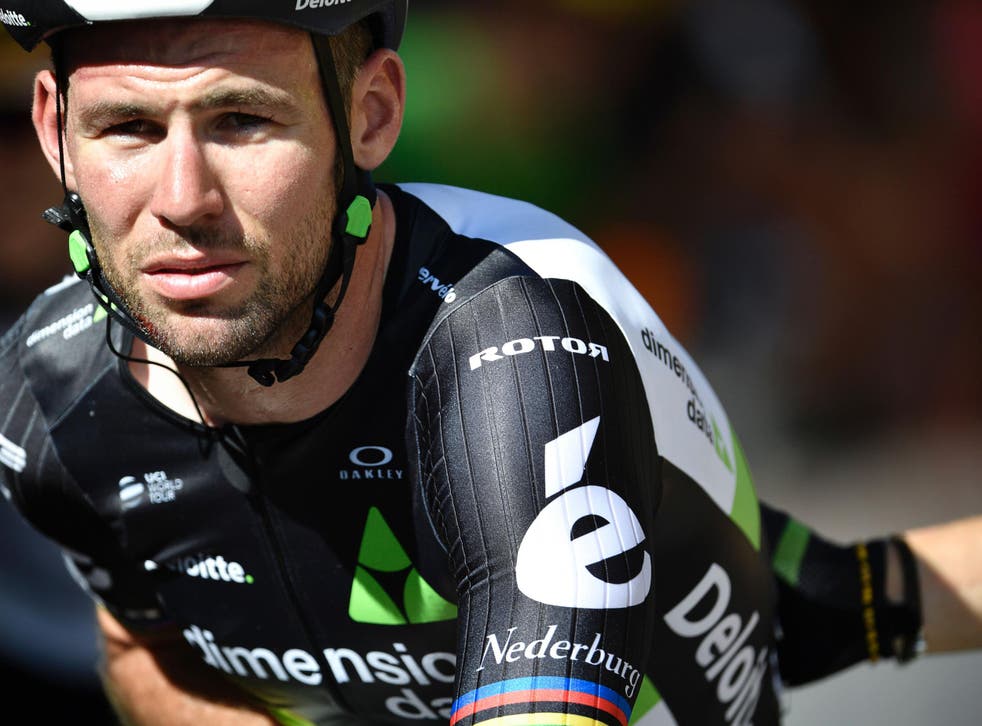 World champion Peter Sagan was kicked out of the Tour de France on Tuesday after sending Mark Cavendish crashing to the ground in a hectic finale to the fourth stage, sending shockwaves through the cycling world.
Cavendish broke his shoulder blade in the crash and has withdrawn from the Tour, his Dimension Data team confirmed on Tuesday evening.
Sagan's German team Bora-Hansgrohe has appealed against the decision of the race jury to throw the Slovak out of the Tour.
But should Sagan have been disqualified? Reaction to his DQ has been mixed and here we round-up some of the strongest opinions on the incident from the cycling world.
Mark Cavendish
"I'm obviously massively disappointed to get this news about the fracture," he said. "I feel I was in a good position to win [the stage] and to lose that and even having to leave the Tour, a race I have built my whole career around, is really sad.
"I was just following Demare and Sagan came over.
"I get on with Peter well, but I don't get the elbow - I'm not a fan of him putting his elbow in me like that."
Tour de France 2017

Show all 11
Peter Sagan
"In the sprint I didn't know that Mark Cavendish was behind me.
"He was coming from the right side, and I was trying to go on Kristoff's wheel. Mark was coming really fast from the back and I just didn't have time to react and to go left. He came into me and he went into the fence.
"When I was told after the finish that Mark had crashed, I went straight away to find out how he was doing. We are friends and colleagues in the peloton and crashes like that are never nice. I hope Mark recovers soon."
Philippe Marien
Head UCI commissaire [race official]
"Before the Tour de France we warned the sprinters that we would look very closely at every sprint, that is what we did today. It was not an easy decision, but this is the beginning of the Tour and now is the moment to set our boundaries. And that is what we did today.
"It was not about Sagan, but about the act the rider made. What happens here, it looks like it was on purpose and it almost looks like hitting a person. It's not about Cavendish and Sagan, it could be anybody, the names won't matter."
Doug Ryder
Team principal at Dimension Data
"[Peter] Sagan knew he was there. It was ridiculous. That wasn't racing like it should be.
"At that speed there are instincts so I don't think anybody does something deliberately. But still it happened and I don't think it's right."
Robbie McEwan
Former professional cyclist and 2002, 2004 and 2005 Tour de France green jersey winner
"I've now been able to watch the replay of the sprint a few times. Sagan deserves DQ on that one. Hope Mark Cavendish. That was heavy.
"To be clear, with only 140 characters, in this tweet DQ = relegation on stage. Fine line but he went just over it.
"[But] I DON'T agree with the expulsion of Sagan from the Tour. DQ on the stage ok, but kicked off the Tour!?! NO."
Baden Cooke
Former professional cyclist and 2003 Tour de France green jersey winner
"Sending Sagan home was a bad decision. It was unintentional. You often use your elbows to give yourself space to avoid crashing yourself. I'm not sure that he should have even been DQ'd.
"It would bet that whoever made this decision has never been involved in a big bunch sprint before. I think race commissaires should always have raced a bike. Not always professionally but at some level. This is a dangerous sport, and we need the people who are calling the shots to understand it."
Jens Voigt
Former professional cyclist and three-time Tour de France stage winner
"Take your time and watch the replay in slow-motion. Then forget about Peter and Cav. Focus on Demarre. He is the first to change trajectory. So when we start punish people- maybe consider him first. His move almost crashed Bouhanni, he is trying to save himself and moves Sagan.
"Then Sagan moves over to the right and there is no space for nobody left. Its either be safe and break and lose, or maybe win or crash.
"So in my private opinion-the disqualification is too much. I am ok with -80 points in green jersey, last place [for the stage] and a time-penalty for Sagan."
Join our new commenting forum
Join thought-provoking conversations, follow other Independent readers and see their replies