Ukad close investigation into Team Sky and British Cycling after failing to determine Jiffy bag contents
Ukad concluded that their efforts had been 'hampered by a lack of accurate medical being available at British Cycling'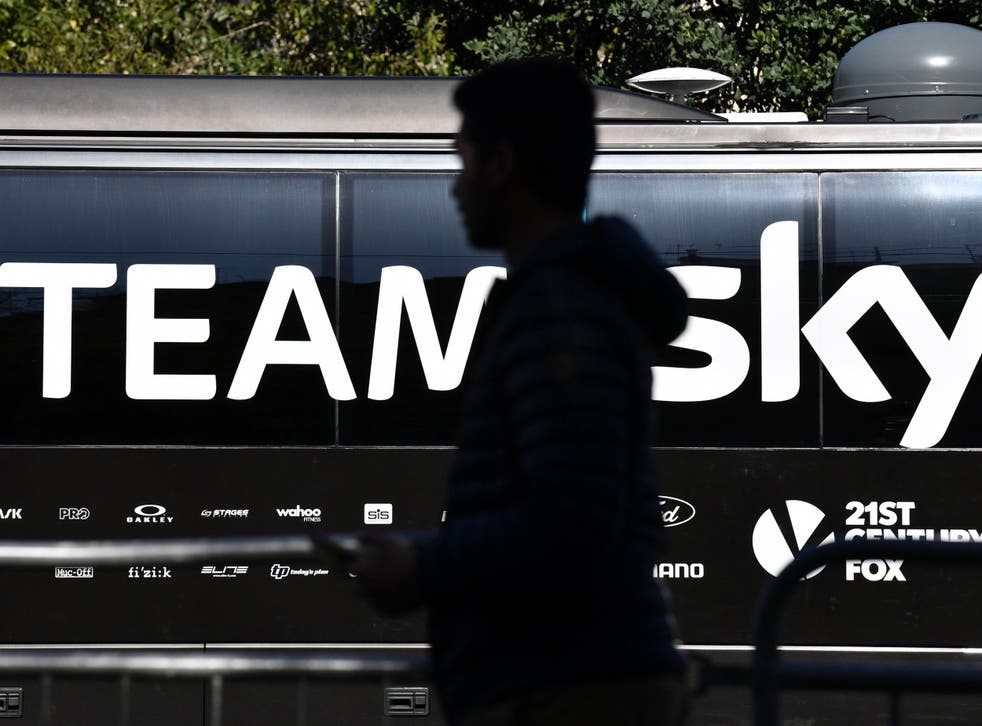 UK Anti-Doping (Ukad) have closed their investigation into British Cycling and Team Sky, deeming it "impossible" to determine the contents of a Jiffy bag delivered to Sir Bradley Wiggins at the Critérium du Dauphiné in June 2011.
In summarising their 14-month investigation, Ukad concluded that their efforts had been "hampered by a lack of accurate medical records being available at British Cycling".
Ukad also confirmed that no anti-doping charges will be brought against either of the two cycling bodies.
A statement released by Ukad on Wednesday morning read: "Despite very significant effort on Ukad's part, Ukad remains unable to confirm or refute the account that the package delivered to Team Sky contained Fluimucil. It follows that Ukad does not intend to issue any anti-doping charges in relation to the package."
Ukad chief executive Nicole Sapstead stated it was "a serious concern" that there was no material record of the contents delivered to Wiggins in June 2011, despite claims that medication had been couriered from Britain to France to treat the cyclist who had allegedly fallen ill. Wiggins insists he has no recollection of what the package contained, and makes no mention of this illness in his autobiography.
The case has now been referred to the General Medical Council who will be expected to advance their own investigation into the matter. In their own statement, the GMC said: "Ukad have made us aware of these concerns and we are looking into these. However, we are not able to comment further on this matter".
The GMC's regulatory powers could enable them to access private medical records based on legislation they possess as a statutory body, meaning British Cycling and Team Sky could yet fall under fresh scrutiny in the months to come.
Ukad did, however, state that it would reopen the investigation if "new and material evidence were to come to light".
The agency's ability to determine the contents of the package in question were notably hindered by Dr Richard Freeman's failure to appear at the parliamentary hearing in March. The former doctor, who resigned from his post at British Cycling last month, cited ill-heath as a factor for missing the hearing.
It was Freeman who ordered the medical package delivered to Wiggins in June 2011. He refutes the allegation that the Jiffy bag contained Triamcinolone - a prohibited in-competition substance - and instead insists he was transporting a decongestant called Fluimucil. He has was unable to validate his claim due to a lack of sufficient record keeping.
Ukad, as such, were only able to draw the following conclusions from their investigation:
At some point during the Critérium du Dauphiné, a request was made by Dr Freeman (one of Team Sky's doctors at that time) for a package to be delivered to him.
Shane Sutton arranged for Simon Cope (then a coach with British Cycling) to pick up that package and to bring it over to France.
Mr Cope said that the package was left for him at the British Cycling offices and left on a desk sealed in a Jiffy bag. There was a post-it note on the package that said "To Simon, for Dr Richard Freeman".
Mr Cope travelled to Manchester to pick up that package and then, at some later point, he travelled to Gatwick on 11 June. Then he took a flight out to Geneva hired a car and took it to the end stage of the Critérium du Dauphiné on 12 June and passed the sealed Jiffy bag over to Dr Freeman.
Ukad confirmed that the agency has written to British Cycling, Team Sky and Sport England detailing their findings.
In light of Ukad's statement, MP Damian Collins, chairman of the Digital, Culture, Media and Sport select committee, which has been conducting a wider inquiry into doping within sport, confirmed that the government will be publishing its own report "shortly".
"The evidence that the Committee has received during its inquiry points to serious and worrying structural problems within sport, both in terms of anti-doping and governance," he said on Wednesday.
"The Committee will be publishing its report on doping in sport shortly. This will be followed by a second report focusing on sports governance in the New Year."
Join our new commenting forum
Join thought-provoking conversations, follow other Independent readers and see their replies