Adam Johnson: Sunderland AFC accused of 'sending a dreadful message' by failing to suspend footballer
Struggling side facing growing criticism for its decision to allow the 28-year-old to continue playing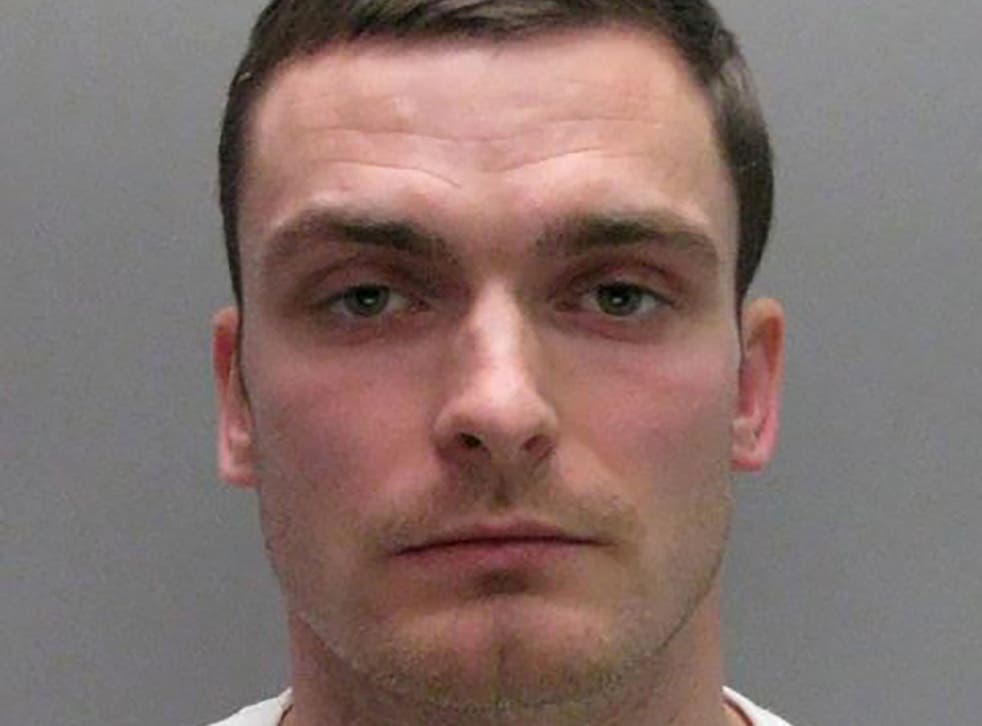 Premier league club Sunderland AFC have been accused of sending an "absolutely dreadful message" by failing to suspend England player Adam Johnson last year despite being told he had privately acknowledged kissing a 15-year-old fan.
The struggling top tier side is facing growing criticism for its decision to allow the 28-year-old to continue playing, earning an estimated £2m in salary, after he was arrested a year ago for child sex offences.
The midfielder was warned on 2 March that he faces a "substantial prison sentence" after he was found guilty of sexual activity with the besotted fan while the pair were inside his Range Rover. On the opening day of his trial he admitted a lesser charge of kissing the girl as well as grooming her over social media.
Sunderland sacked Johnson when he entered his guilty plea on 11 February but campaigners said the club had made a serious error after evidence emerged during the case that the player had acknowledged in statements given to his employer as early as May last year that he had kissed the girl and sent her explicit messages. He continued to play for Sunderland until five days before his trial began last month.
The club has described as "utterly without foundation" any suggestion it had known from an early stage that Johnson was intending to change his plea at the last moment to enable him to continue playing.
But critics said the decision not to exclude the England star from the pitch had sent a message that the player was thought to be probably innocent and opened his victim to online vilification. The schoolgirl said after the verdict that she felt "used and let down" by Johnson and had lost all confidence.
Clare Phillipson, director of charity Wearside Women in Need, said: "What we need to know is not at what point did they know he was going to plead guilty, but at what point did they know that he had met with her, exchanged messages and been alone with her in a car?"
Referring to the evidence that Sunderland and its chief executive Mary Byrne had been provided last May with all 834 WhatsApp messages exchanged between the pair and transcripts of police interviews in which Johnson acknowledged kissing the girl on the lips, Ms Phillipson added: "If that's true, then at that point [Sunderland] should have suspended him because, in allowing him to continue to play, tens of thousands of fans and lots of other people thought 'Oh well, the club is still letting him play - the case against him can't be very good, he is probably innocent'.
"It was an absolutely dreadful message that will not encourage children to come forward, which is surely what we want."
Sunderland refused to discuss further why it had allowed Johnson to continue playing. At a press conference the club manager Sam Allardyce, who joined the side last autumn, and a club official repeatedly refused to answer questions concerning the documents and the failure to suspend the player.
Allardyce said Johnson's guilty pleas had come as a "massive shock", adding: "We have no sympathy for him. All our sympathies lie with the victim and her family. He has to take whatever sentence he gets on the chin and we have to move on as a football club."
Lawyers for Johnson, who was told by the judge at Bradford Crown Court to expect between five and 10 years imprisonment when he is sentenced later this month, have said they intend to appeal the guilty verdict.
Legal experts said one possible ground for appeal could be a claim that there was inconsistency in the jury's decision to clear the player of one charge of sexual activity with his victim while convicting him of a second.
But a Court of Appeal judgment last year underlined that the test for such a claim was high and juries were allowed to reach a different view on separate assaults without disbelieving a complainant.
Edward Grange, partner with criminal law firm Corker Binning, said: "Inconsistent verdicts can form a ground for appeal but it is very difficult to satisfy a court of its validity."
Register for free to continue reading
Registration is a free and easy way to support our truly independent journalism
By registering, you will also enjoy limited access to Premium articles, exclusive newsletters, commenting, and virtual events with our leading journalists
Already have an account? sign in