Ramsdale or Raya? Mikel Arteta's unorthodox solution to Arsenal's problem
The Spaniard swapped out Ramsdale for new signing Raya in the 1-0 victory over Everton as he struggles to decide which shot-stopper he prefers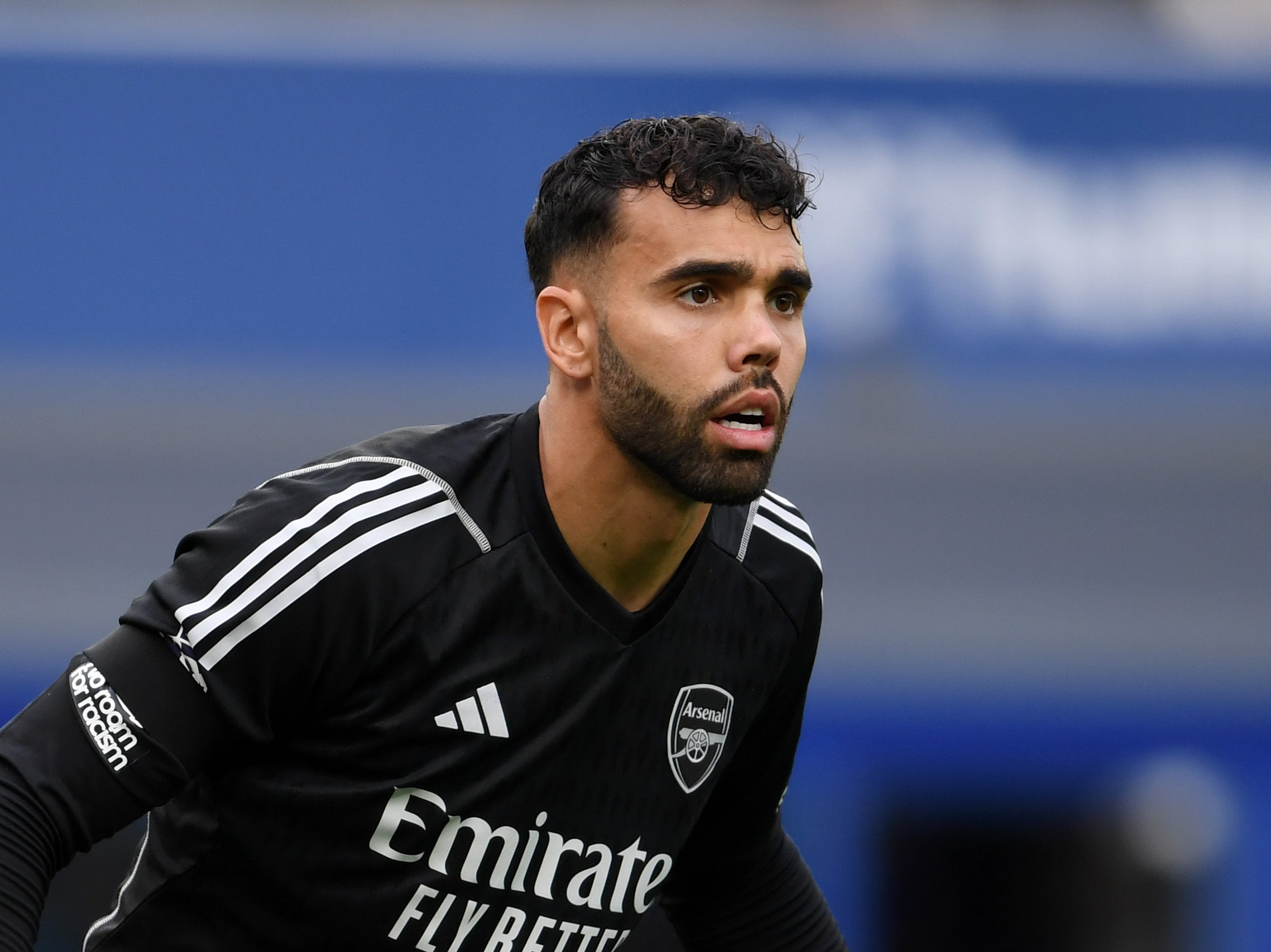 The scoring substitute may be a sign of Arsenal's greater strength in depth or Mikel Arteta's capacity to influence games. For Leandro Trossard against Everton and in the Community Shield, Eddie Nketiah at Fulham and Gabriel Jesus against Manchester United.
So far this season, 40 percent of Arsenal's goals have come from replacements, whether from bringing on Trossard for Gabriel Martinelli or swapping the strikers Jesus and Nketiah for each other. If that statistic probably is not sustainable, Arteta has another kind of impact sub in mind.
He had shown a willingness to switch his goalkeepers, giving David Raya a debut and Aaron Ramsdale a watching brief at Goodison Park. He has set up a duel for the season: there is an obvious interpretation that it is a battle between a new signing Arsenal have long coveted and a surprise recruit two years ago who his fellow professionals voted the best goalkeeper in the division last season. Whether Arsenal's fixture list is big enough to keep each happy and if Arteta sees it as a genuine job-share remains to be seen but he said: "I cannot have two players like this in one position and not play them."
That may simply be an argument to buy himself time while he decides between the two. The more instructive element is that Arteta believes he could field them both in the same game, and not merely because of injury or a red card.
"I'm a really young manager," he began, unprompted. "I've been in this job [for] three-and-a-half years and I have few regrets with what I've done. One of them was that in two occasions, I felt after 60 minutes and 85 minutes, in two games, in this period, to change the keeper in that moment.
"But I didn't do it. I didn't have the courage to do it. But I'm able to take a winger, or a striker, or put a central defender on, to drop to a [back] five and hold that result. We drew those games and I was so unhappy. Someone is going to do it, and maybe it will be… 'That's strange: Why?'
"Why not? We have all the qualities in another goalkeeper to do something when something is happening and you want to change momentum. Do it. It's a regret that I have."
Arteta may have been being diplomatic towards Ramsdale or Bernd Leno and Emi Martinez, the goalkeepers he inherited, by opting not to reveal which the games in question were.
But the concept of a mid-match tactical change involving goalkeepers has tended to come when penalties beckoned: Louis van Gaal famously brought on Tim Krul, who saved two Costa Rican spot kicks in the 2014 World Cup quarter-final; Maurizio Sarri tried to introduce the penalty specialist Willy Caballero for the 2019 Carabao Cup final shootout but Kepa Arrizabalaga infamously refused to go off.
Otherwise, unenforced substitutions involving goalkeepers are rarities. Stuart Pearce's managerial career is remembered in part for a decision to replace midfielder Claudio Reyna with goalkeeper Nicky Weaver, as he sent David James into the attack.
Nor, though, was that the kind of thing Arteta had in mind. Maybe this is the next stage in the evolution of goalkeepers: from becoming passers involved more in the build-up, to coming out of the box more to become the 11th outfield player to coming off the bench in a switch of tactics. If so, Raya could shape up as a substitute designed to add another dimension: imagine a situation where Arsenal require a goal and an extra option in possession and the Spaniard – the goalkeeper who Jurgen Klopp said could wear the No 10 shirt – could come on.
Yet if the situation were reversed, were a match to suddenly require a goalkeeper who would save more shots, would it feel damning to take someone off? Perhaps, given Ramsdale's extra height, he would be more suitable if the opposition started to launch an aerial bombardment. But as Arteta suggested, defensive substitutions for now are confined to outfield changes.
Maybe it is evidence that the Arsenal manager is forever considering the unconventional in a bid to make a difference, his agile mind looking for leftfield solutions. He has spent much of this season reinventing Thomas Partey as a right-back. His experiments with Kai Havertz in midfield have not been a success so far. If Arteta were to change his goalkeeper partway through a game and concede in embarrassing fashion, the manager can expect criticism; his former mentor Pep Guardiola has often been accused of overthinking. The same charge may be levelled at Arteta.
Which could be seen as part of English football's anti-intellectualism or a default resistance to new ideas. But substituting a fit goalkeeper is one of the most unorthodox of all. If Arteta is right, it may become a frequent sight. For now, however, he may have been thinking the unthinkable.
Join our commenting forum
Join thought-provoking conversations, follow other Independent readers and see their replies